Lead Glass-Filled Lab-Grown Ruby Submitted to GIA
Though it's unclear why someone would treat the material in that way, it's important gemologists know it exists, the lab said.
Carlsbad, Calif.—GIA recently received a stone it rarely sees: a lead glass-filled lab-grown ruby.
According to
a lab note
from Forozan Zandi in the spring 2021 issue of "Gems & Gemology," the stone was submitted to the GIA Carlsbad lab for identification.
Zandi said that while it's common for the lab to receive lead glass-filled natural rubies, to their knowledge only one other lab-grown example has ever been submitted.
The recently submitted ruby was transparent to semi-transparent, oval mixed-cut, and weighed 3.53 carats.
GIA performed the standard gemological tests on the stone, finding that it showed the properties of a ruby, including a refractive index of 1.761–1.769, a birefringence of 0.008, a specific gravity of 4.01, a uniaxial optic figure, and a characteristic ruby spectrum via a spectroscope.
It also put the stone under magnification, which helped the lab confirm it was filled, according to the note. 
With lead glass-filled corundum, the filling material has a refractive index very close to that of the host material to reduce the appearance of fractures. GIA said it's effective and helps improve clarity of even very low-quality material to help make it marketable.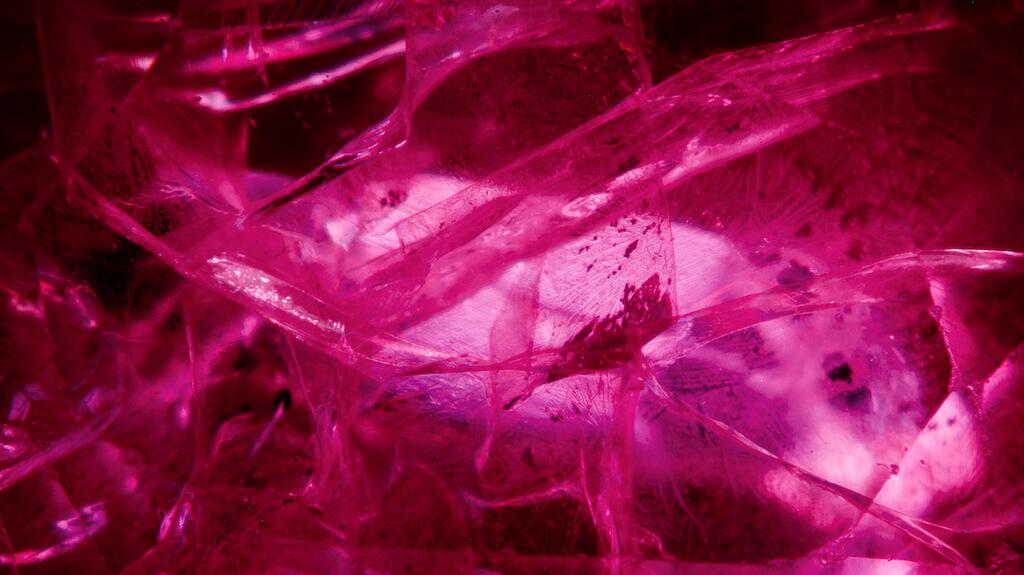 Fortunately, it's also easily detected under magnification, the lab added.
The lab-grown ruby in question showed a couple of conclusive identifying characteristics for the treatment when put under the microscope: orange and blue flash effects and gas bubbles trapped in the fractures. 
Magnification, however, didn't reveal any inclusions that would indicate a natural or lab-grown origin. 
But when it viewed curved growth lines in the DiamondView, which looks at surface fluorescence by illuminating with shortwave ultraviolet light, the lab saw the striae as chalky luminescent bands, confirming the stone was lab grown. 
Ultimately, the lab note concluded: "While it is unclear why anyone would go to the trouble to treat a synthetic ruby with lead-glass filling, gemologists should be aware that such material does exist in the trade."
 Related stories will be right here … 
More on Grading