Longtime Los Angeles Master Jeweler Fernando Abenoza Dies at 79
A lover of tango and music as well as jewelry, Abenoza succumbed to COVID-19 in December.
Los Angeles—Fernando Abenoza, a master jeweler who also loved rock'n'roll and dancing the tango, died late last year of COVID-19.
He was 79.
Born in Bogotá, Colombia in 1941, Abenoza came to the United States in 1970 and took up residence in Los Angeles County, where he would stay for most of his adult life.
According to an obituary provided by his daughter, Andrea Abenoza-Filardi, he learned the craft of jewelry-making and design from his father.
It was through his craft that he developed an appreciation for all that was beautiful.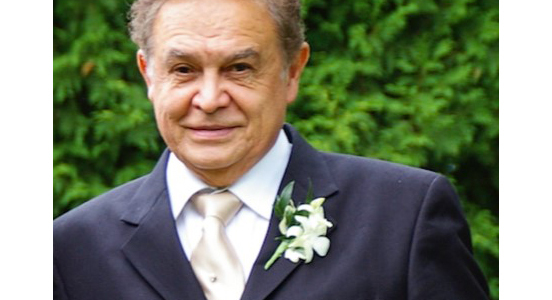 Working out of downtown L.A., a hub for jewelry manufacturers, Abenoza was known for his detailed, high-end pieces, and he won many jewelry design awards over the years. 
One piece he made for Cartier landed on the cover of the Gemological Institute of America's quarterly journal, Gems & Gemology. 
He also, according to his obituary, was respected among Downtown L.A. jewelry manufacturers for his precise methodology for platinum/iridium casting and, later, for his early adoption—and perfection of—the art of laser welding. 
Outside of jewelry, Abenoza loved animals and always had a menagerie of pets—cats, dogs, fish, and birds. 
He was a huge fan of music, especially piano and rock'n'roll, and formed a group with one of his brothers and a few friends. This group had the chance to perform with rock'n'roll legend Bill Haley in Colombia. 
He loved to dance the tango, and was "never happier" than when he was on the dance floor. 
Abenoza also was, according to his obituary, a "hopeless romantic with a sensitive heart." 
When he was a young man, he was known to serenade girls outside their windows with an accordion. 
Once, as the story goes, a father of one of these girls—who apparently did not appreciate a free concert—poured a bucket of water onto his head to get him to stop singing. 
Abenoza is survived by two adult children, Andrea and David Abenoza; brothers, Esteban Abenoza and Jaime Abenoza; and two sisters, Margarita Rodriquez and Isabel Abenoza. 
"You can be sure that he is flirting, cracking jokes and dancing tango wherever he is," his obituary concludes, "and that his exquisite jewelry will live on forever."
More on Independents