Musings from a Las Vegas Market Week Newcomer
Associate Editor Lenore Fedow shares four takeaways from her first Vegas trip, including her favorite events and why she doesn't want another tote bag.
I'm the new kid in class here at National Jeweler, having joined the editorial team this January.
My
previous—and first—blog
was about my experience attending American Gem Society Conclave this past April in Seattle, sitting in on education sessions and meeting a slew of industry experts.
If Conclave was my orientation to the jewelry world, then Las Vegas market week was my official initiation.
Here are my takeaways as a first-time attendee of the jewelry trade shows in Vegas.
1.
There is so much—too much?—to see.
My plane made a rocky landing at McCarran that Thursday afternoon (May 30, the first day of Couture) and I don't think I stopped going until I sat back down on my return flight to New York the following Monday morning.
I hit the ground running Thursday, heading over to Couture to "ooh" and "ahh" at some of the loveliest jewelry I have ever seen.
Notable mentions include the entire
team at For Future Reference
, a PR-meets-jewelry-sales company representing designers including Brent Neale and Retrouvai.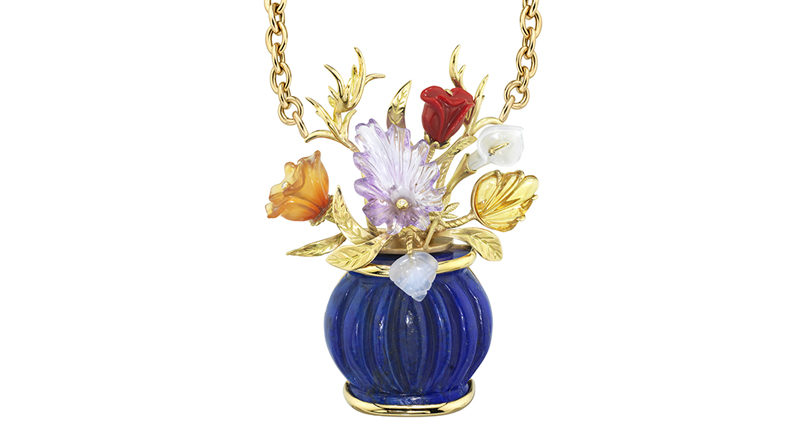 I also went to see Jan Leslie, a New York-based designer with a penchant for beautiful, quirky creations.
Leslie's rainbow gummy bear-inspired cufflinks took home the
2019 Couture Design Award
for Best in Men's.
After a full Friday at Couture, I spent the weekend at JCK running from breakfasts to press briefings to lunch panels to appointments.
Tagging along with our Editor-in-Chief
Michelle Graff
, I stopped by Stuller's colossal booth to check out its new offerings—everything from fine jewelry down to the box it comes in—then met with Altr founder
Amish Shah
to discuss the future of lab-grown diamonds. (Michelle is working on articles about both of those.)
I also spent time with Omi Privé then Victoria Tse, playing dress-up with out-of-this-world beautiful colored gemstones and learning what went into making them so breathtaking.
It was a productive trip for sure, but even with a full schedule, there were things I missed.
My fellow editors told me about Lenore Dailey, an antique jewelry collector with an eclectic assortment of beautiful pieces. The opportunities to meet a fellow Lenore are few and far between, but I couldn't find the time to head over to the Las Vegas Antique Jewelry & Watch Show at the convention center, which also housed the
new Premier jewelry trade show
,  to seek her out.
I don't know if it's possible to see everything there is to see during market week, but I look forward to trying next year.
2.
The impact of jewelry is far-reaching.
When I transitioned from being a business journalist, covering Wall Street and market trends, to covering the world of jewelry, I wasn't sure what to expect.
I knew how important my jewelry was to me—how fiercely, for example, I love the pair of snowflake-shaped earrings from my mother—and I knew what small businesses like mom-and-pop jewelry stores mean to a community, but I didn't have a sense of the overall impact.
Nevertheless, I felt in my heart that moving on to cover this industry was a worthwhile endeavor.
I was assured that I had made the right call when I attended JCK's opening breakfast with
a special guest speaker
, the president of the Republic of Botswana, His Excellency Dr. Mokgweetsi Eric Keabetswe Masisi.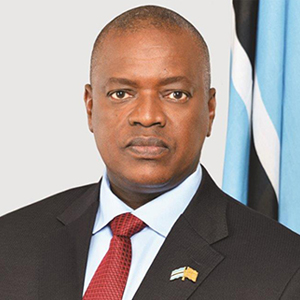 I knew a little about Botswana before attending the breakfast, mainly about the various diamond mines and its wildlife.
President Masisi expressed what the diamond industry has done for his country, transforming one of the world's poorest nations into an upper-middle-income country.
Diamonds represent one-third of the country's gross domestic product, said Masisi, and the proceeds from the country's 50-year partnership with De Beers have been invested into updated infrastructure, schools, roads and hospitals.
Masisi was an incredible speaker and I left the session feeling immensely proud of somewhere I have never even been.
3.
Bring comfortable shoes and leave your tote bags at home.
Everyone warned me not to try to be a shoe fashion hero on the show floors, to ditch my heels and bring my most comfortable shoes with me to Vegas. I heeded those warnings, packing comfy ballet flats and sandals with soft, cushioned soles.
I wouldn't have lasted an hour in heels and only wore them sparingly to dressier events. Even then, I had a pair of emergency flip-flops in my bag to change into for the walk back to my hotel room.
I needed a comfortable pair of shoes as much as I didn't need a tote bag. There were tote bags galore at every show and at every booth.
I love a good tote bag, but I'm putting my foot down and calling for an end to the madness.
Looking for inspiration on what to hand out instead? Stuller gave out flower seeds while Tacori sent me on my way with a big bag of candy and I couldn't have been happier.
4.
I am really lucky.
On my worst day, when everything is going wrong, I still know how lucky I am to be doing what I love. I wake up excited for the day ahead and that's not something everyone can say about their job.
Trying on a ton of jewelry was a dream come true, but it was the people I met in Vegas who left the most lasting impression.
What's stuck with me is how warm and welcoming people were, how excited they were to share their knowledge with me and show off what they had created.
I feel grateful to work in an exciting and fun industry that has the capacity to do so much good for so many people and I look forward to seeing you all again soon.
More on Editors