Prince Harry's American Fiancée Goes for Yellow Gold
Here's what the engagement ring the prince gave to his actress fiancée says about today's engagement ring trends.
On Monday, Clarence House
announced the engagement
of His Royal Highness Prince Harry to Meghan Markle, an American actress currently starring in the USA drama "Suits."
The public and the media were, of course, brimming with questions about the royal and his bride, who sat down for a television interview with the BBC to answer some of them, the most important of which was: Can we see the ring? 
 "The ring is obviously yellow gold because that's (Meghan's) favorite," said Harry. 
Embed from Getty Images
 Indeed, the only unorthodox element of the classic style, which features a cushion-cut white diamond center stone flanked by two round brilliant diamonds, is its metal.
 Yellow gold has been making a comeback in recent years after plummeting in popularity in the late 1990s and early 2000s. But white gold and platinum still overwhelmingly dominate bridal styles, independent retailers told National Jeweler over the course of the
50 Jewelers/50 States
store profiles conducted this year, so it was a pleasant surprise to see Markle exert a preference for something classic but unique, perhaps an indicator of future sartorial choices.
And while simply set, the diamonds in the design are noteworthy in that they hold sentimental significance for the couple, Harry explained. 
"The main stone itself I sourced from Botswana and the little diamonds on the side are from my mother's jewelry collection to make sure that she's with us on this crazy journey together," he said. 
"It's beautiful," Markle interjected, "and he designed it. It's incredible."
Embed from Getty Images
 While Markle's predilection for yellow gold, a slight departure from the stylistic norm, is representative of the trend of consumers desiring uniqueness in engagement rings, so is Harry's choice to have a hand in the design of the piece. 
 A
recent survey from The Knot
showed that custom bridal design is an essential aspect of the engagement ring purchase, allowing customers to create something personalized to them (in Harry and Meghan's case, the inclusion of stones from the collection of Harry's mother, Princess Diana, and a stone with a special provenance, as the couple traveled to Botswana during their courtship.) 
"I think everything about Harry's thoughtfulness and the inclusion of that and obviously not being able to meet his mom; it's so important to me to know that she's a part of this with us," Markle explained.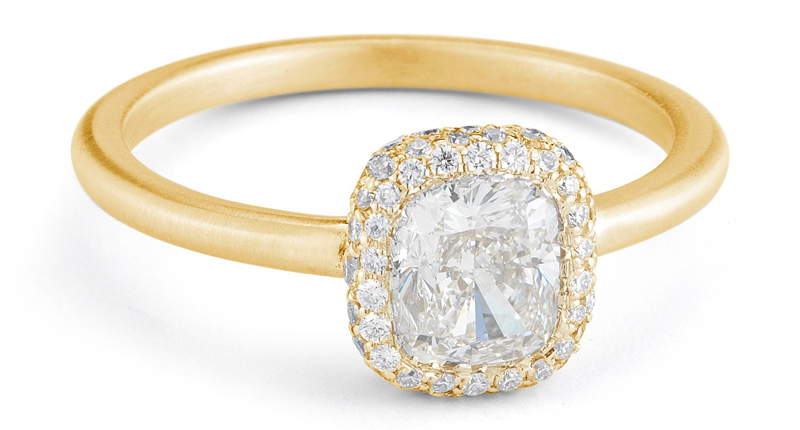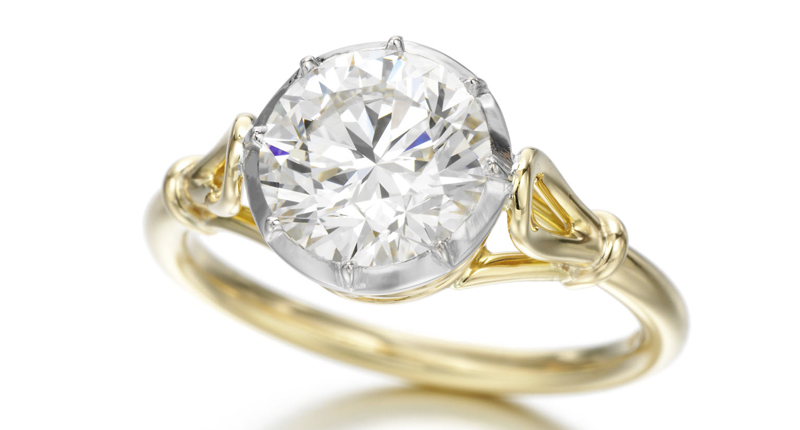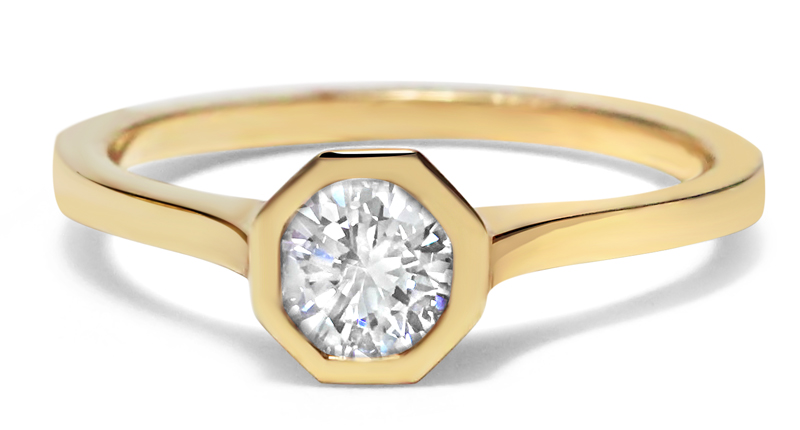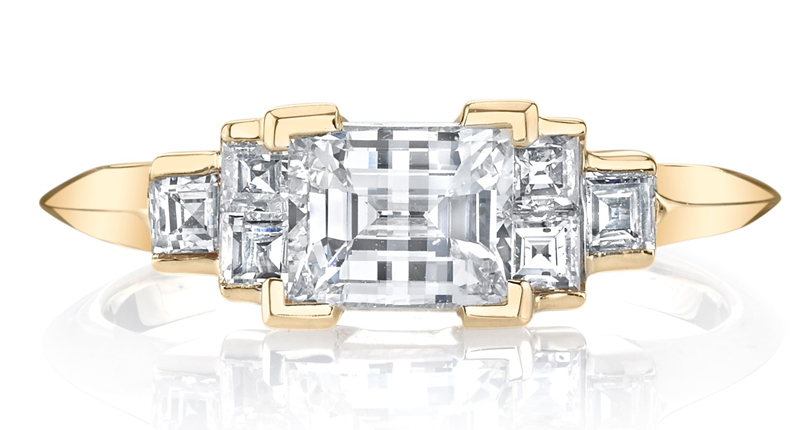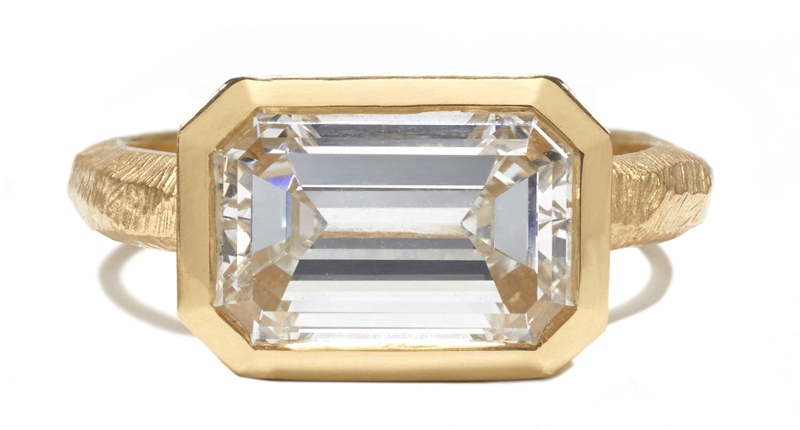 "It's incredibly special to be able to have 
this, which sort of links where (Harry comes) from and Botswana, which is important to us. It's perfect." 



RELATED CONTENT: The Real Reason People Buy Jewelry
 Harry concluded: "It is days like today when I really miss having her around and miss being able to share the happy news but you know with the ring and with everything else that's going on …"

 "She's with us," said Markle. 

 "I'm sure she's with us," Harry agreed. 

 Whether royal or not, like the generations before them, millennials are still attracted to pieces with emotional resonance; the more personal, the better. 

 See the full interview below: 


More on Editors