An Online Trading Platform Created by the Trade, for the Trade
Expand your ability to both source and sell product safely and securely.
Brought To You By The International Antique Jewelers Association
 With all travel and in-person trade events currently at a standstill, the fine and antique jewelry industry's need to both source and sell product is critical. The Jewelers Circle, an international online trading platform to be launched in early October, 2020, has been developed in order to facilitate secure, online trading of a wide variety of merchandise among highly vetted jewelry professionals.
The Jewelers Circle provides a safe, private environment that allows approved vendors the ability to source and sell merchandise with prices only visible to other approved trade professionals. Subscribers include antique jewelry firms, loose gemstone, diamond and fancy diamond companies, and purveyors of watches, silver and objet. With an emphasis on establishing and maintaining the integrity of The Jewelers Circle, each subscriber will be thoroughly vetted to ensure all transactions can take place with confidence.
In addition to creating the ongoing opportunity for subscribers to expand their network and increase global sales 365 days of the year, The Jewelers Circle will also be hosting monthly online events which will also be open to approved retailer subscribers. With a nod to iconic jewelry destination locations worldwide, such as Rodeo Drive, Burlington Arcade and Via Condotti, these monthly events will increase visibility to the site and allow subscribers to enhance their online representation of products for specific, focused, time sensitive virtual shows.
Developed by the trade, for the trade, The Jewelers Circle utilizes proprietary technology designed with the direct input of the founders of the newly formed International Antique Jewelry Association (IAJA), whose firms exceed a combined experience of over 1,000 years and are uniquely positioned to respond to the distinctive requirements of this industry. The IAJA is subsidizing the first 3 months of membership for all approved vendors until January 1 of 2021, and thereafter nominal subscription fees will be charged within a tiered structure. Retailers and other trade professionals can gain access to the site only during the monthly online events for a flat yearly subscription.     
For more information or to submit credentials in order to be considered for access to The Jewelers Circle, please contact
info@jewelerscircle.com.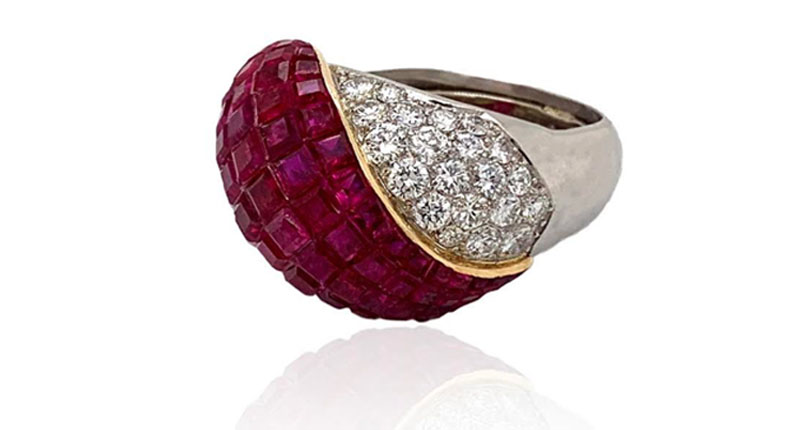 More on Technology