Rio Tinto Unveils 'Impossibly Rare' Violet Diamond
It is 2.83 carats, oval cut, GIA color-graded as a fancy deep grayish blue violet and will lead Rio Tinto's Argyle Pink Diamonds Tender this year.
Melbourne, Australia--Last year, Rio Tinto made an astounding discovery at its Argyle mine in Western Australia and never said a word about it.

The diamond mining company unearthed a 9.17-carat piece of rough that yielded a stone Rio Tinto Diamonds' Patrick Coppens describes as "impossibly rare"--a 2.83-carat fancy deep grayish blue violet diamond that it dubbed the "Argyle Violet."

It is the largest violet diamond ever recovered from the mine. And now it will embark on a world tour, of sorts, as part of the 2016 Argyle Pink Diamonds Tender.

The Gemological Institute of America assigned the oval-shaped stone a color grade of fancy deep grayish blue violet. In a peer-reviewed article in the spring 2009 edition of Gems & Gemology, the GIA noted that the Argyle mine is the world's only known source of type IaB hydrogen- and nitrogen-rich diamonds colored gray to blue to violet. The article also noted that the more violet-hued stones in this range are colored by nickel defects.

Rio Tinto said the Argyle Violet has a clarity of SI1.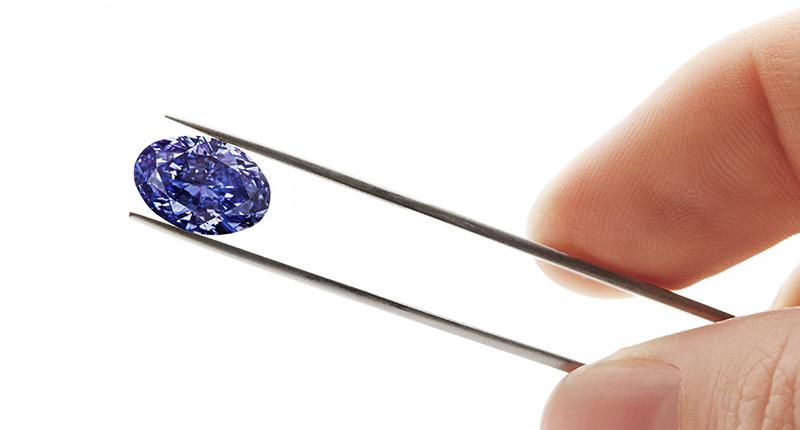 When asked for an estimated sale price, the mining company said it is difficult to know what the stone will sell for given the rarity of violet diamonds but noted that "violet diamonds sit in the limited company of red diamonds as an indicator of value."  

In November 2014, Christie's Hong Kong auctioned a heart-shaped 2.09-carat SI2 fancy red for $5.1 million, or $2.44 million per carat.

If the Argyle Violet garners the same per-carat price, its sale price will total nearly $7 million.

The oval-shaped Argyle Violet will be the star of the 2016 Argyle Pink Diamonds Tender, Rio Tinto's annual sale of rare diamonds from its Argyle mine in Western Australia. The mine produces 90 percent of the world's pink diamonds.

The tender will commence with private trade viewings in June, traveling to Copenhagen, Hong Kong and New York. More details on other diamonds in the tender will be released at its launch in Copenhagen in early June.

The closing bid date for the tender is Oct. 12.
More on Sourcing