See What's Inside Tiffany's Luxury Holiday Gift Guide
Do you need a $112,000 advent calendar, a solid silver greenhouse, a Tiffany Blue motorcycle or a flawless 8-carat diamond?
New York—Tiffany & Co. just came out with its first holiday catalog featuring one-of-a-kind gifts and experiences.

Similar to the over-the-top "Fantasy Gifts" from Neiman Marcus, the jeweler's new holiday gift guide contains a dozen extravagant presents, from an 8-carat diamond to a Kenyan safari.

"This holiday, we wanted to really surprise our customers in a whole new way by showcasing the most awe-inspiring objects and experiences that you can only find at Tiffany," Reed Krakoff, Tiffany's chief artistic officer, said in a press release.

Krakoff said the chosen gifts "represent the best of the best, and embody the artistry and craftsmanship at the heart of our brand."

Here's a look at what's inside Tiffany's holiday gift guide.

The Rising Star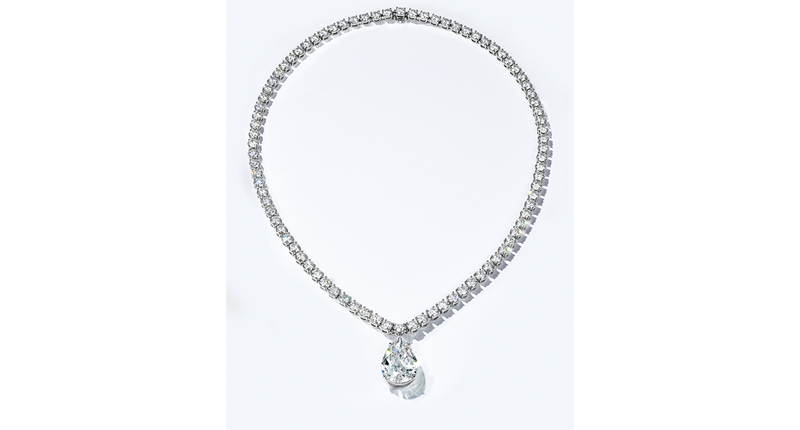 Tiffany starts off the list with a show-stopping platinum and diamond necklace, featuring 86 round brilliant diamonds weighing more than 31 carats, with an 11-carat pear-shaped diamond in the center. The necklace retails for $1.9 million.

The Ultimate Advent Calendar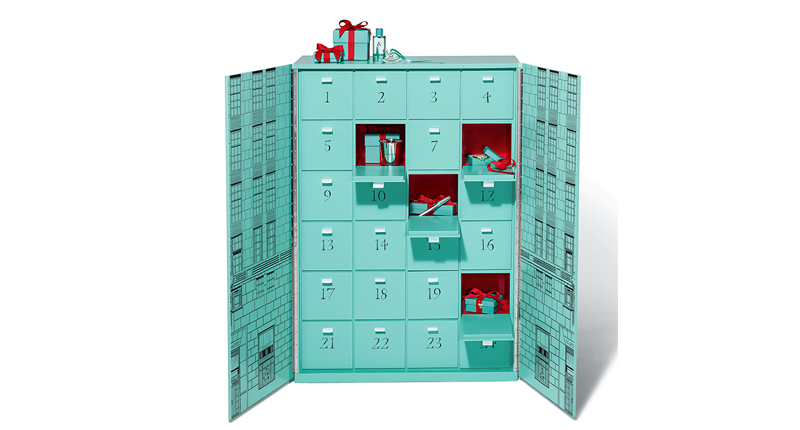 The second gift on this list is a high-end upgrade to the traditional advent calendar. Crafted in the shape of Tiffany's flagship Fifth Avenue store, the four-foot-tall calendar features 24 pre-selected gifts wrapped up in Tiffany Blue boxes.

Inside is jewelry from the "Tiffany T" and "Paper Flowers" collections, the new Tiffany for Her fragrance, a silver rocking horse ornament, a Tiffany 1837 Makers 22 mm Square Watch in stainless steel with diamonds, and more.

There are only four calendars available, which retail for $112,000.

The Gold Bird's Nest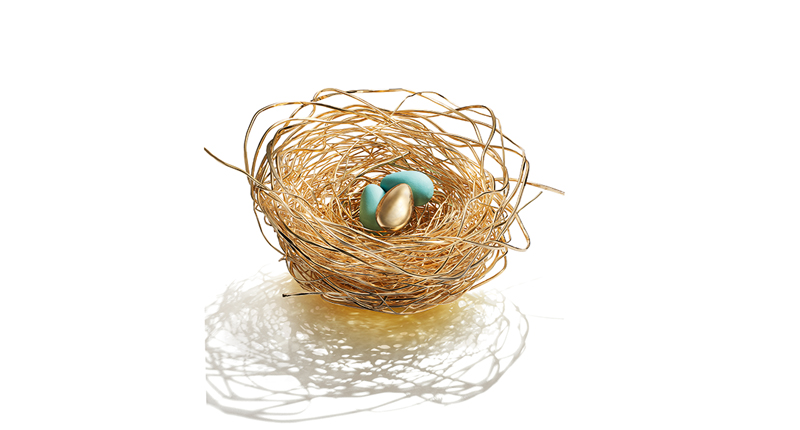 Inspired by a 1969 engagement ad from the retailer's archives, this bird's nest is spun from 18-karat gold wire. Inside sit two Tiffany Blue porcelain eggs, crafted by porcelain manufacturer Nymphenburg, and one solid 18-karat gold egg.
Tiffany describes it as a tribute to its "legacy of intricate and irreverent design." The gold nest retails for $80,000.
The AGA Range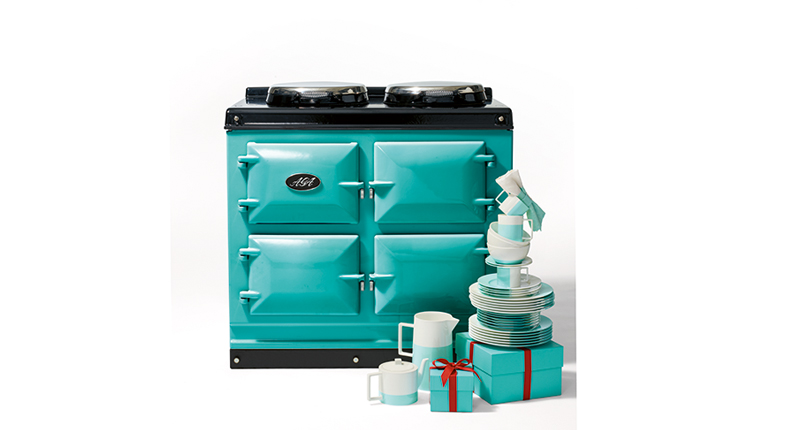 The fourth gift on the jeweler's list is this AGA Total Control three-oven cast iron range, enameled in Tiffany Blue. The one-of-a-kind oven retails for $50,000 and also includes Color Block bone china dinnerware, stemware, flatware and more to accommodate 12 guests.
The Pool Table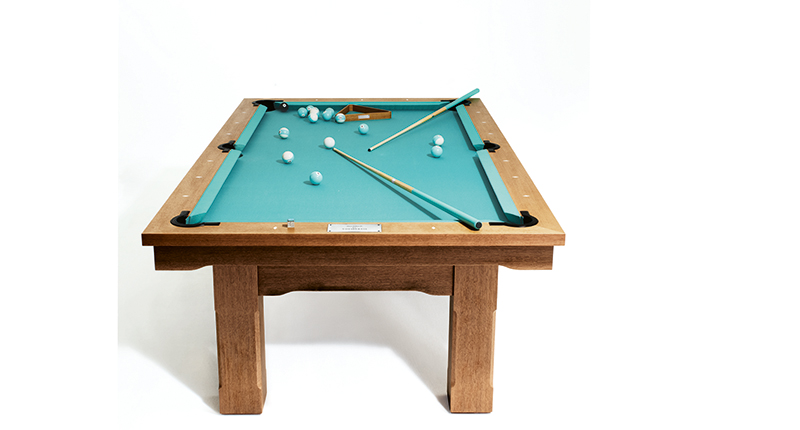 This handcrafted pool table by Blatt Billiards has an American oak base topped with a Tiffany Blue felt bed. The table comes with four custom maple cue sticks, a white oak triangle with sterling silver details, a set of balls in Tiffany Blue, a sterling silver chalk holder and Tiffany Blue chalk.
A sterling silver plaque can be engraved with a message. The pool table retails for $95,000.
The Greenhouse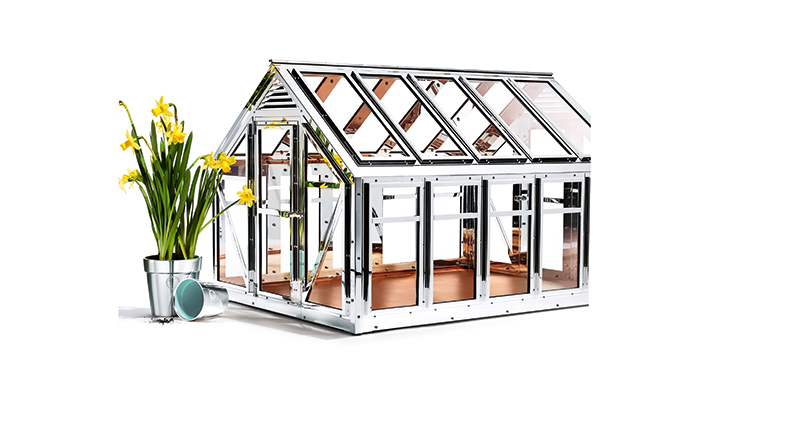 This solid sterling silver greenhouse took four craftspeople more than 1,000 hours to complete, Tiffany said. Handcrafted in its hollowware workshop, the greenhouse measures 20 inches wide, 26 inches long and 17 inches high.
In addition to the greenhouse, it includes a monthly floral arrangement for one year and a selection of Tiffany gardening accessories. It retails for $295,000.
The Motorcycle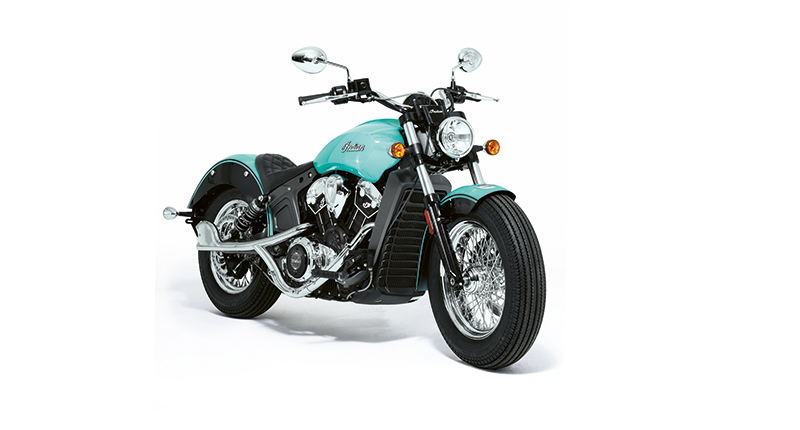 Tiffany teamed up with the Indian Motorcycle Manufacturing Company to create a one-of-a-kind Tiffany Blue Indian Scout motorcycle, featuring 16-inch laced wheels, chrome-plated rims and spokes in vintage tread tires, a high-polished stainless steel exhaust, Tiffany engine covers and a sterling silver plaque on the front fender.
The motorcycle retails for $35,000 and is only available in the United States.
The Butterfly in a Jar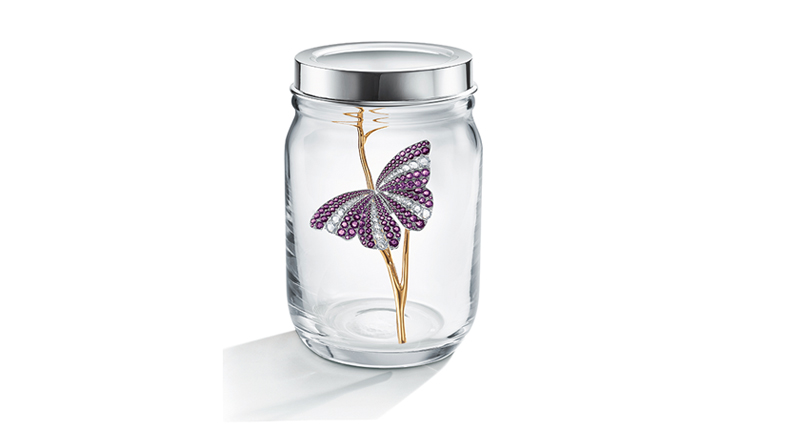 This butterfly brooch from the 2019 Tiffany Blue Book Collection has platinum wings with more than 21 carats of purple sapphires and 6 carats of diamonds, and is perched on an 18-karat gold twig in a mouth-blown glass jar topped with a sterling silver lid.
The brooch retails for $275,000.
Five Golden Schlumberger Rings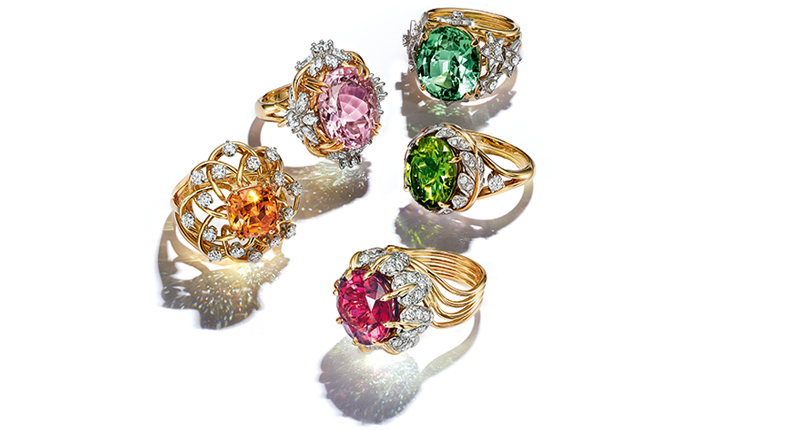 Tiffany's five golden rings are from its Schlumberger collection, named after designer Jean Schlumberger, who began designing for the company in 1956. The candy-colored rings feature diamonds, green tourmaline, peridot, spessartine, morganite and rubellite set in platinum and yellow gold, retailing for $210,000.
The Great Adventure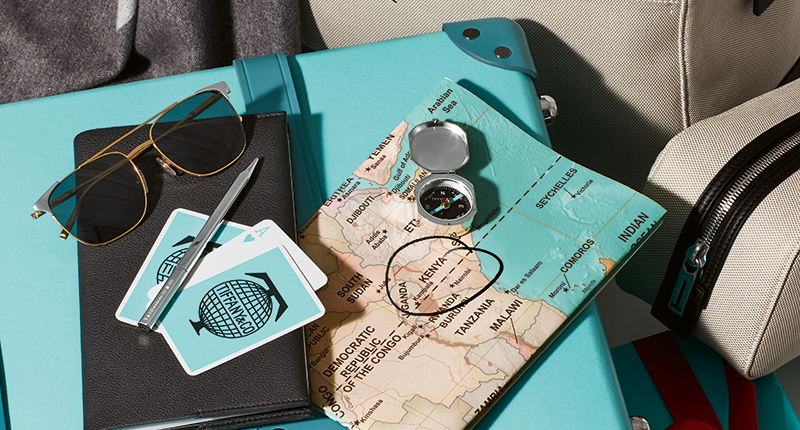 A highlight of Tiffany's gift guide is an 11-day safari in Kenya for two guests, including visits to Amboseli National Park to learn about wildlife conservation, elephant watching at the Samburu Reserve, and the opportunity to see lions, rhinos and more at the Maasai Mara National Reserve. The gift also includes a hot air balloon trip, a full set of Tiffany x Globe-Trotter luggage, and a collection of Tiffany travel accessories.
A portion of the proceeds will benefit
the Wildlife Conservation Network
. The trip starts at $130,000.
Save the Wild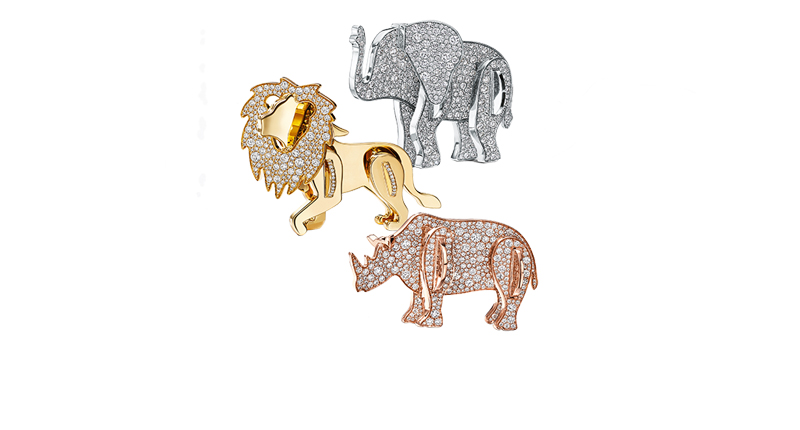 This set of brooches is the second gift in the guide benefiting the Wildlife Conservation Network.
Tiffany created its "Save the Wild" collection in 2017, donating all the profits to the charity, totaling more than $5 million. The pavé diamond designs feature an elephant, a rhino and a lion in 18-karat white, rose and yellow gold. The set retails for $67,000.
The One and Only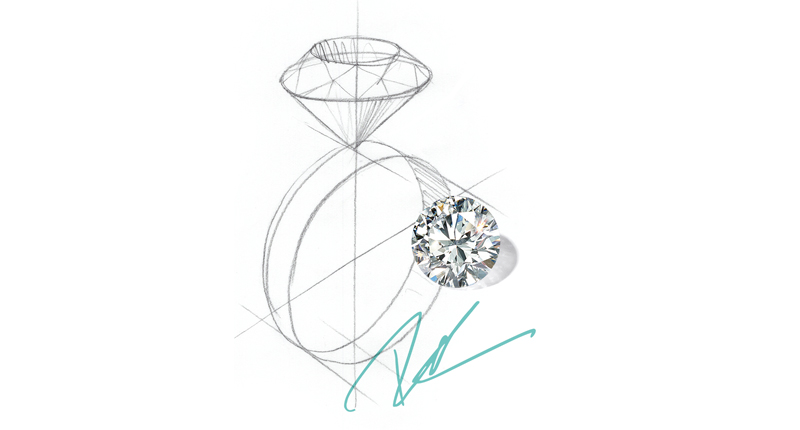 The final gift on the list is this 8-carat, internally flawless, D color diamond, which can be turned into a custom-designed ring with the help of Krakoff. The price starts at $1.8 million, but may vary depending on the final design.
To learn more about the gift catalog, visit the Tiffany
website
or contact the concierge at
VeryVeryTiffany@Tiffany.com.
More on Majors
Majors
Sep 25, 2023