Stone & Strand's CEO On Launching Private Label
Nadine McCarthy Kahane also spoke to National Jeweler about a recent bridal collaboration with Jemma Wynne on the e-commerce site.
New York--In the digital realm a few years is a lifetime, and in the four years since e-commerce fine jewelry site Stone & Strand launched, it's evolved accordingly.
What started as a purely online space branched into an omnichannel retail venture with the
addition of a by-appointment showroom
in New York City.
Last year, the company quietly introduced an in-house, eponymous private label, which contains various sub-labels, or collections grouped by trend, to its website. 
National Jeweler chatted with CEO and founder Nadine McCarthy Kahane on Stone & Strand the company, Stone & Strand the label, as well as the online retailer's recent bridal collaboration with Jemma Wynne.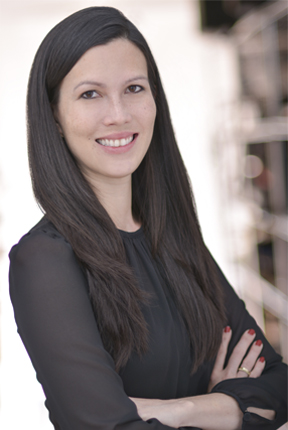 National Jeweler:
Describe the visual philosophy of the Stone & Strand label.
Nadine McCarthy Kahane:
The line is designed to provide our customers with stylish basics at great price points.
We sell studs individually so it ranges from $65 for a single earring to around $1,000 (for a larger piece).
NJ:
What led you to create an in-house brand?
NMK:
We really felt lucky to be in a place where we worked with such an amazing group of creative designers and we were really pleased with the curation we had on our website. At the same time, we had customers who were asking for that basic stud to wear with, for example, a more interesting Jacquie Aiche ear cuff or ear jacket, and that was one thing, which, as a non-traditional jewelry store, we just didn't have to offer.
So the line really came from that customer demand and customer requests that we were getting on a very consistent basis.
NJ:
How are your customers responding to it so far?
NMK:
It's really had an incredible response. In terms of revenue and volume, it's just seen incredible month-to-month growth since we've launched. 
I think one of the things that we're most excited by is that it is really something that is quite complimentary to what we have on offer from our designers, so we often see people buying multiple pieces. For example, they buy two or three earrings and the basic studs would be from us but maybe they throw something in that's a little more fashion-forward from (jewelry brand) EF Collection as well.

NJ: What is the design process like? Where is the jewelry made?

NMK: It's designed in-house. We have a really great former  editor whom we're working with who provides us with the designs and obviously a technical team that turns that into reality.  Right now everything is manufactured in New York but depending on how the collection evolves, we'd always look to manufacture in a place that makes the most sense for the type of work we're doing. 
NJ:
You also launched a six-style bridal collection in collaboration with Jemma Wynne this year. How did that project originate?
NMK:
That really came about quite organically as a meeting of minds for both parties.
We were interested in doing a very unique bridal collaboration that, for us, was the sort of ultimate dream capsule, and we wanted to find someone to partner with whom we thought could really bring that special creative energy to the table.
And, at the same time, Jemma Wynne was looking to do something a little more accessible in the bridal space. We were both really excited by the idea of trying to reinvent the traditional solitaire and produce something that's fresh and modern and relevant to our girl.
NJ:
Why was Jemma Wynne the right fit for your customer?
NMK:
They have that incredible timeless and luxurious brand and product quality, which we can stand by, from being made in New York to also using 18-karat gold, which isn't a material that we typically offer for everyday pieces. We felt that for a bridal purchase we wanted to be able to offer something to our customer that was a little bit more luxurious because it really is a piece that they're going to own forever.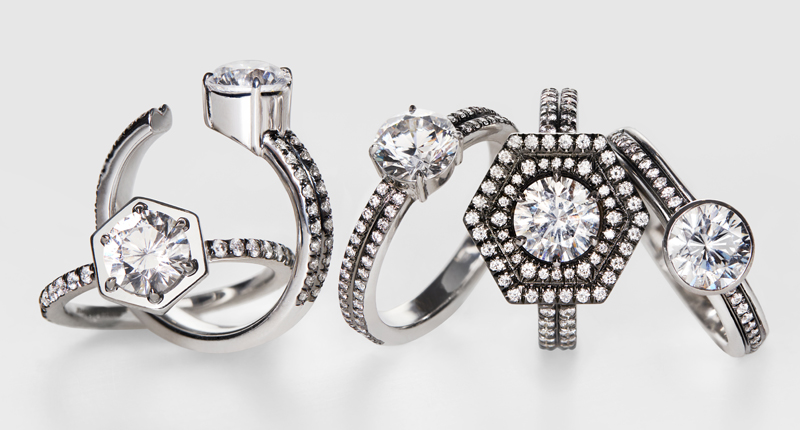 NJ:
In the four years that you've been in business, what have you learned about your customer? Has your understanding of them changed in that time?
NMK:
Definitely. I would say that we are just so much more focused than we ever have been on targeting the female millennial customer.
When we first launched, we carried a broader selection but we found that this (the female millennial customer) was the customer we knew best and who was responding to us, so more than ever we've fine-tuned our merchandise selection to really offer her what she wants, as opposed to catering to a larger audience.
NJ:
Are there other brand collaborations planned for the future?
NMK:
We see partnerships as a key way to be able to offer something special and more unusual to our customer, so that's actually something we'll be doing a little bit more of going forward.
These partnerships happen very organically so the pace sort of depends on whom we meet and whether there's a strong connection, so to speak.
NJ:
What's next for the Stone and Strand in-house line?
NRK:
We are constantly looking to offer our customers something fresh, and the nice thing about being online is that it does allow us to experiment with different styles on a very regular basis so that's something that we're looking to introduce in a consistent way.
We tend to add something new every two weeks.
More on Technology