Piece of the Week: Le Vian's 'Mare Azzurro' Earrings
These drop earrings were inspired by the beautiful blues of the Mediterranean Sea.
Le Vian looked to the beautiful blues of the Mediterranean Sea for its latest collection.
The "Mare Azzurro" collection, which translates to "blue sea," launched this month via an exclusive partnership with Signet Jewelers-owned Jared.
A highlight of the collection is this pair of 14-karat white gold drop earrings set with blue topaz, tanzanite, zircon, and diamonds.
As the winter weather approaches for most of us, the seaside hues are a welcome reminder of warmer days. They say toes in the sand and a tropical cocktail in hand.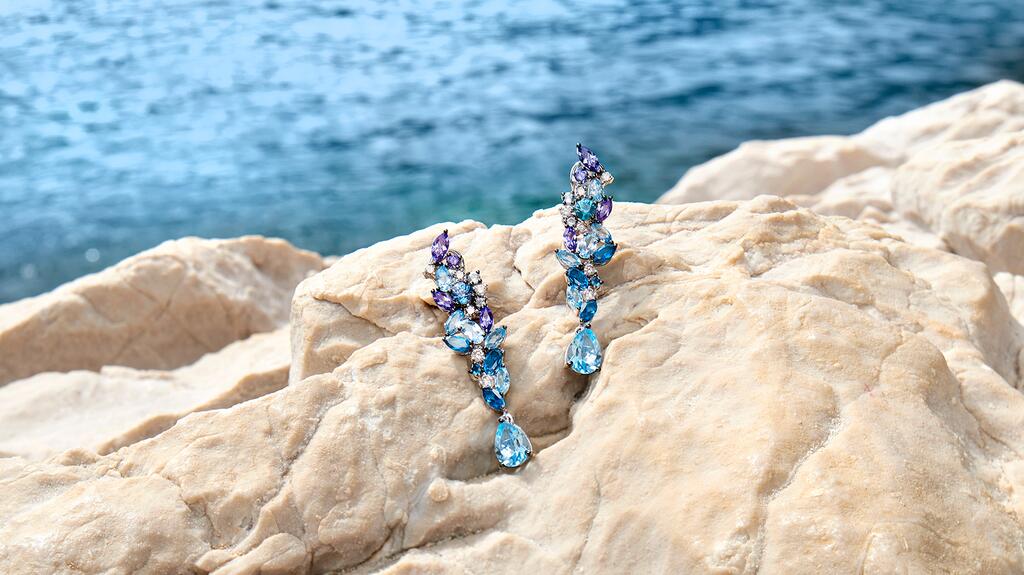 That blue and violet color palette is repeated throughout the rest of the collection, which includes rings, necklaces, and bracelets.
Le Vian CEO Eddie LeVian said the jewels were also inspired by "our post-pandemic desire to escape the travails of this decade by traveling to the most remote and idyllic calming blue seas."
"We wanted to capture that in our original jewelry designs, using our exclusive fantasy cuts and rare blue gemstones that fit together like the shimmering glimmers of the water."
Claudia Cividino, president of Jared, said she hopes this collection will show its customers that Jared is a "leader in accessible luxury for the holiday season."
These "Mare Azzurro" earrings retail for $3,500 as of press time on Jared's
website
.
 Related stories will be right here … 
More on Collections
Collections
Nov 27, 2023