Longtime Arkansas Jeweler Loyd Stanley Dies at 84
The second-generation jeweler lived by the mantra, "never criticize, condemn, or complain," his family said.
Little Rock, Ark.—Loyd Charles Stanley, the longtime owner of Stanley Jewelers Gemologist in North Little Rock, Arkansas, died Oct. 4 after a six-year battle with cancer.
He was 84.
Stanley grew up in North Little Rock, the only child of Charles and Sally Stanley (née Loyd).
He was active in the church his parents helped start, Park Hill Baptist Church, and was a Boy Scout and the photographer at his high school.
Stanley originally attended Arkansas State Teachers College (now the University of Central Arkansas) on a photography scholarship but in 1959 left to join the business his parents had opened in 1936, Stanley Jewelers Gemologist.
He remained at the store for his entire career, becoming sole owner after his parents died in the late '70s/early '80s and, later, running the business alongside his children until it closed in 2017.
Stanley became a Gemological Institute of America graduate gemologist (G.G.) in 1968 and an American Gem Society certified gemologist. He was the first G.G. in central Arkansas.
In 1985, he added AGS certified gemologist appraiser (C.G.A.) to his resume, and, in 2017, became a C.G.A. emeritus.
Stanley also was active in the industry at large.
He helped De Beers and Retail Jewelers of America (now Jewelers of America) develop a diamond sales course and served as president of Arkansas Retail Jewelers (later the Arkansas Jewelers Association) in 1973, on the AGS board of directors from 1981 to 1985, and as president of the AGS's Southwest Guild in 1986. 
He also developed and marketed the Identi-Jewel and Identi-Gem cameras, which were used throughout the industry.
Stanley was named Arkansas "Jeweler of the Year" in 1985 and the Arkansas Jewelers Association awarded him its prestigious and seldom-given Lifetime Achievement Award in 2008.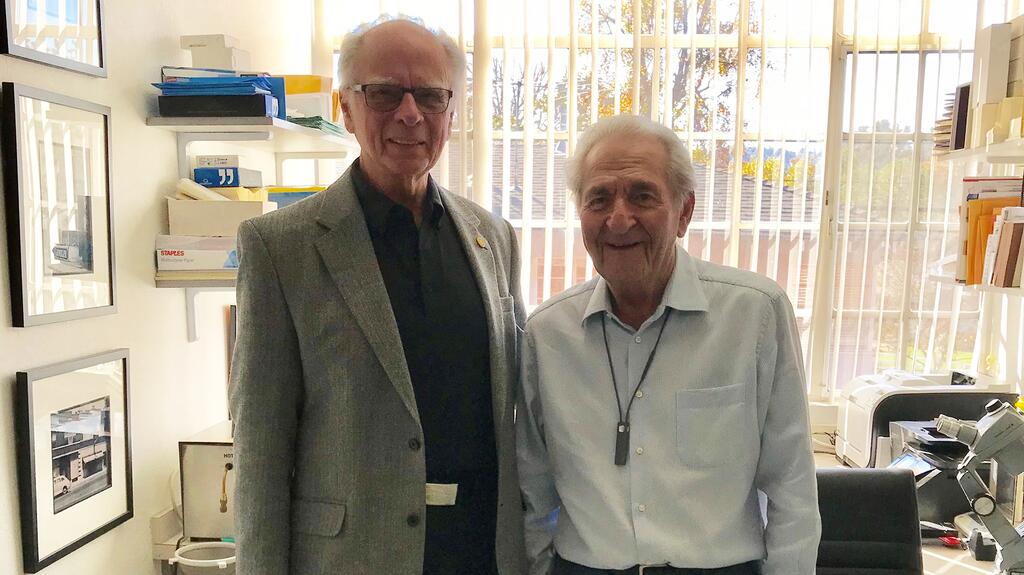 Outside of work, Stanley was an "adventurous guy" who lived by the mantra coined by author Dale Carnegie, "never criticize, condemn or complain." He never did, his family said.
He liked to race cars, sail, and ski, and was a licensed private pilot who owned several small aircraft. 
Stanley is survived by his wife of 27 years, Kaye Stanley; daughters, Caroline Stanley (Dennis Nakasone) and Laura Stanley (Dr. Joel Mroczkowski); stepchildren, Todd King and Michelle Peebles (Damon); and five grandchildren, Gabriel King, Mira and Daniel Nakasone, and Kaden and Breanna Peebles.
His daughters are still in the jewelry industry. Caroline works as a consultant through her company,
Red Jewel Inc.
, while Laura is
a personal jeweler
, a transition she made after the family closed its store. 
Stanley was preceded in death by his first wife, Barbara Stanley; son, Stephen Loyd Stanley, who
died in 2017
; and grandson Andrew. 
A celebration of Stanley's life is scheduled for Oct. 17 from 5-7:30 p.m. at Chenal Country Club in Little Rock, Arkansas.
Services will be held Oct. 18 at Park Hill Baptist Church at 11 a.m.  
Attendees are asked to wear a red tie in his honor.
In lieu of flowers, the family asks for contributions to
DeMolay International
, the
Boys & Girls Clubs
, or
The Bridge House
of Little Rock. 
More on Independents