How an Adorable Dog Led Me to Gorgeous Boho Wedding Jewelry
Supermodel Taylor Hill brought Western chic jewels to the center of her ranch celebration wear.
I don't remember how or when I started following
Taylor Hill
on Instagram.
All I know is at the beginning of June, I saw a post on my feed of the sweetest dog, followed by a long caption about how the pup, Tate, had just been diagnosed with lymphoma.
I'm a dog person, so of course I checked in every day to see how the little guy was doing.
On June 13, I logged on for my daily Tate update and saw that Hill had posted photos from her wedding days earlier.
I swiped through nervously looking for Tate and, yes, he did make an appearance, looking especially dapper in his pup-xedo.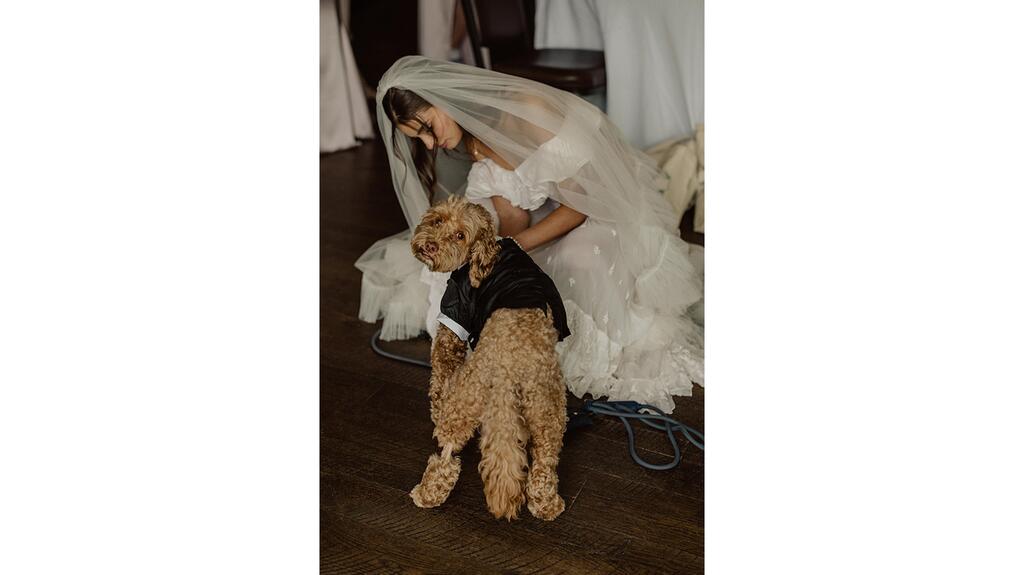 Once I knew the boy was OK, I could appropriately drool over Hill's Colorado ranch wedding and her choice of jewels.
The former Victoria's Secret model met her now-husband, private equity investor Daniel Fryer, at JazzFest in Aspen in 2019. He proposed in June of 2021 at the Hotel Il San Pietro di Positano in Italy with a stunning three-stone engagement ring. 

The yellow gold ring, designed by Stephanie Lederle of Vow Jewellery, features an emerald-cut center stone flanked by bezel-set kite side stones. 


The ring was featured in a photo on
Vogue.com
with a note from Hill that it had been reset by Brent Neale, who also designed the couple's wedding bands.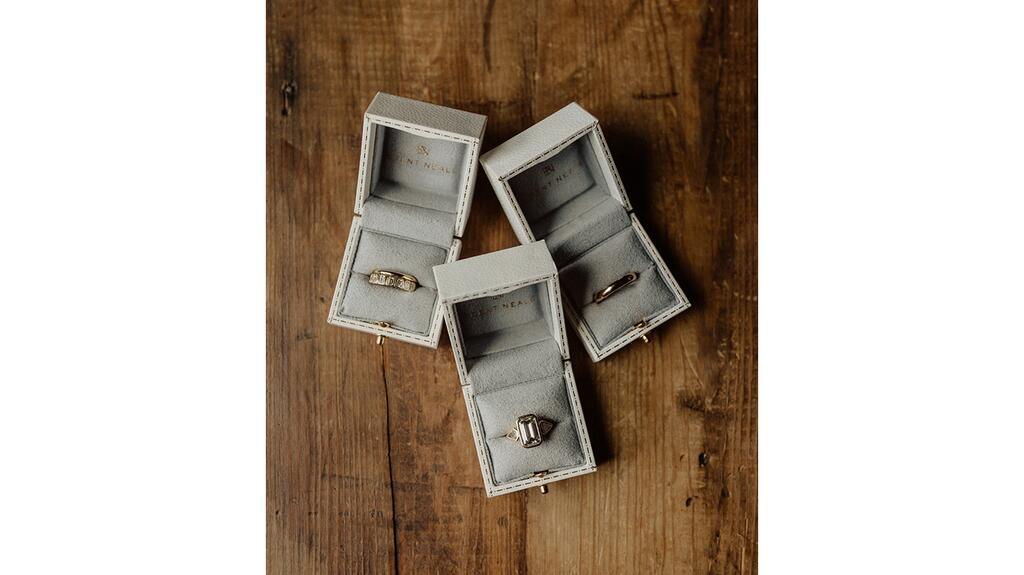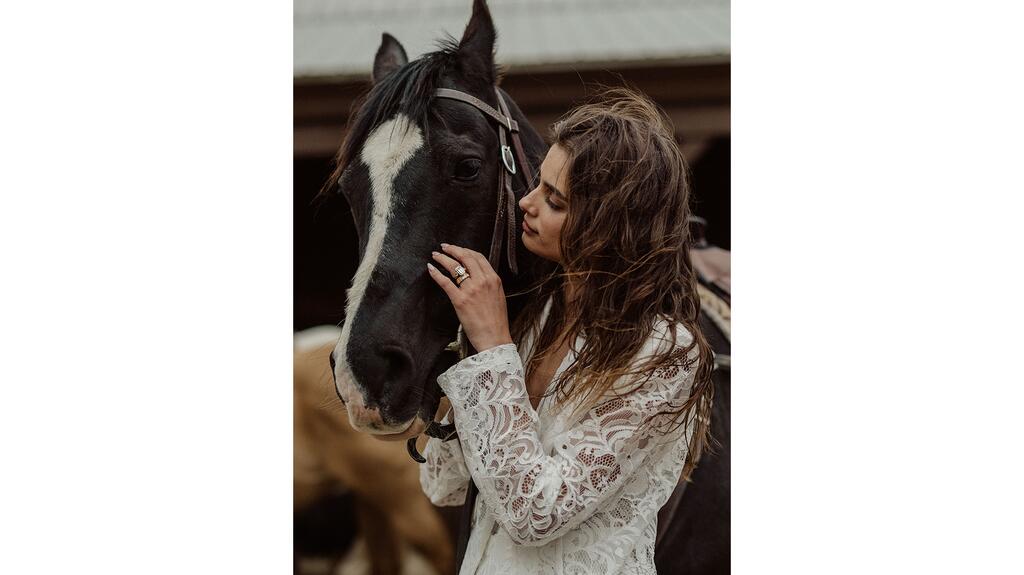 Hill and Fryer were married June 10 near the model's hometown at Devil's Thumb Ranch in Winter Park, Colorado, where all weekend long, the vibes seemed to be a perfect mix of boho and Western flair.
The first thing that caught my eye was the Messika earring and necklace suite Hill wore to the couple's pre-wedding welcome party at the ranch at Broad Axe Barn.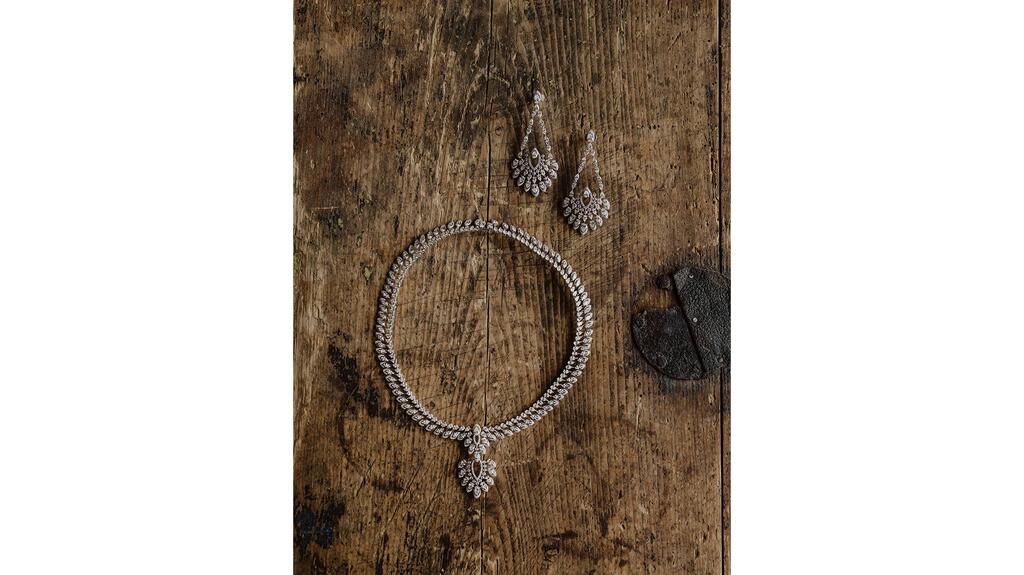 The jewels are from the maison's very on-theme high jewelry collection, "Born To Be Wild."
"I have been so fortunate to work with [Messika] in Paris for Cannes [in 2021] and knew I wanted to wear them on Friday night," Hill told Vogue. 
The brand said the Desert Bloom necklace is a "protective shield," with each pear-cut diamond delicately accentuated by a feather setting.
"This unique technique developed by the maison's Jewelry and High Jewelry master jewelers gives the piece volume, as the central stone is set one level above the surrounding entourage. [Desert Bloom is] a High Jewelry diamond collection that attracts with its elegant simplicity, defining the precious allure of all modern-day warriors."
In line with the party's dress code of "Western chic vibe," the bride opted for a custom crochet dress by House of Flora and Etro boots to pair with her jewels.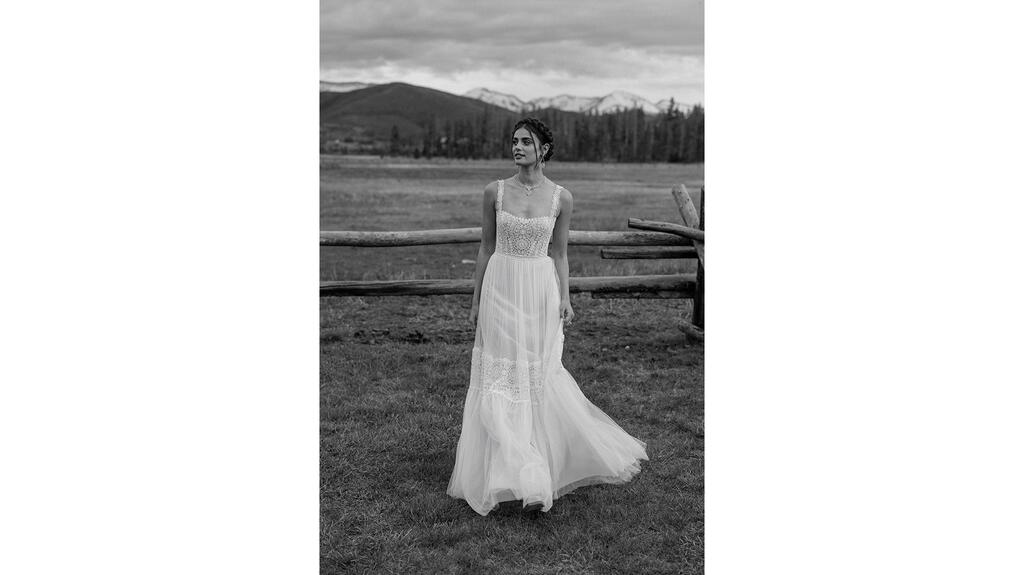 Related stories will be right here … 
For the ceremony, which took place under a romantically pre-rain sky with the scenic Colorado Rockies in the backdrop, Hill wore a custom Etro gown—a debut bridal piece for the brand—paired with minimal, elegant David Yurman pearl jewelry. The selection included a necklace, a bracelet and a pair of earrings.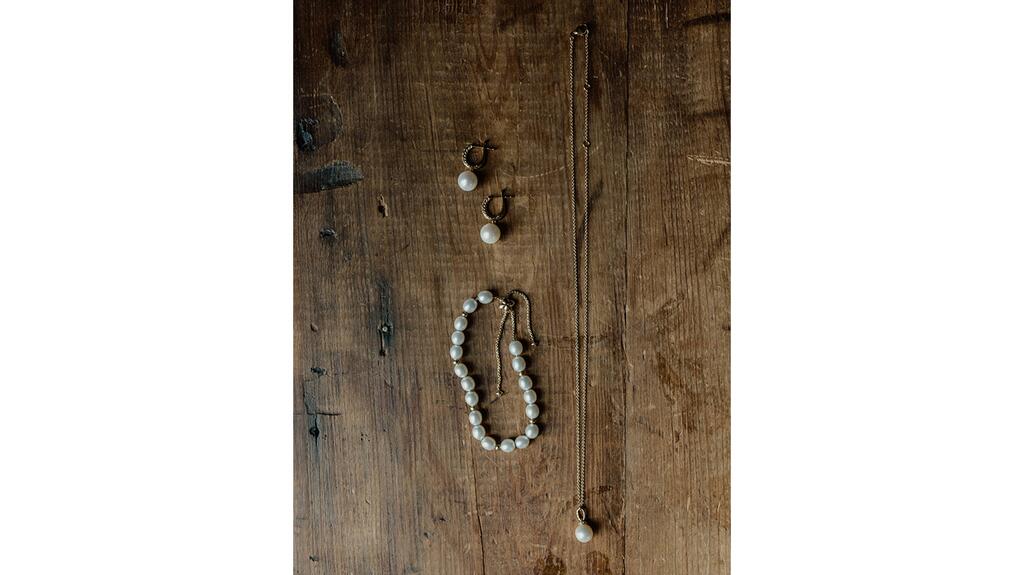 Hill is wearing what appears to be the
Bijoux bead bracelet with pearls
from the "Bijoux" collection, the
pearl and pavé drop earrings
from the "Pearl Classics" collection, and the
"Petite Solari" pendant necklace
from the Solari collection.
Hill is one of two new brand ambassadors for David Yurman announced last month; the second is Olympic gold medalist hurdler and sprinter Sydney McLaughlin-Levrone.
"I have a continued relationship with the family brand and their collection was the perfect complement to my custom Etro dress," she told Vogue.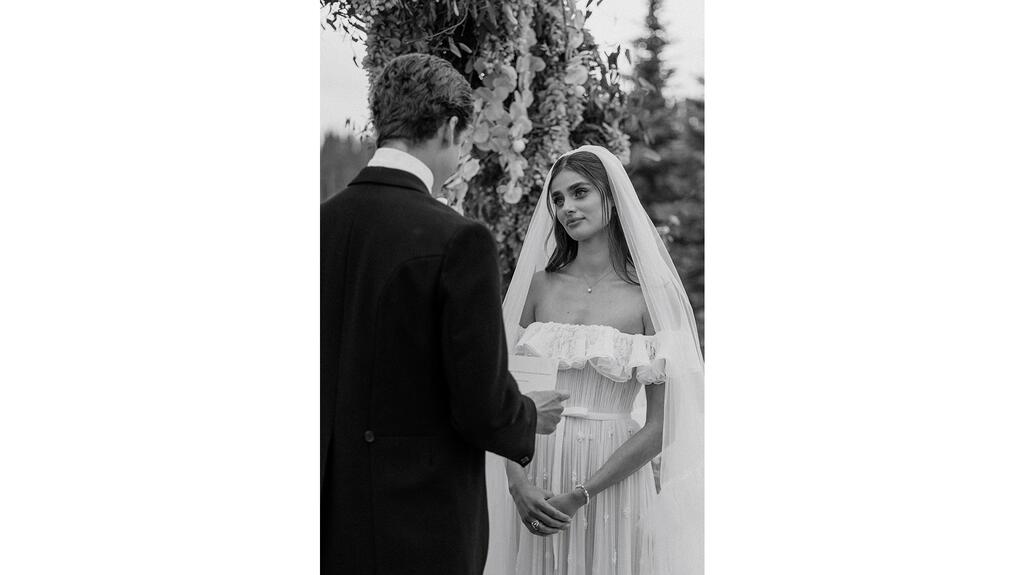 As for her wedding day footwear, the bride told Vogue, "I did not wear shoes for the ceremony. Walking barefoot helps me feel grounded and calm, and I knew I wanted this for my wedding day."
More on Editors
Editors
Jul 05, 2023