Lightbox Is Testing Out a Trendy Concept Shop in Brooklyn
It is in House of Showfields, a bazaar-style retail space in the borough's Williamsburg neighborhood.
Brooklyn, N.Y.—Lightbox, De Beers Group's lab-grown diamond brand that's sold online as well as by department stores and independent jewelers, is trying something new in New York.
Last week, the company opened a 250-square-foot showroom on the first floor of House of Showfields in the trendy and increasingly upscale Williamsburg neighborhood of Brooklyn.
Described on its website as a
"lifestyle discovery store,"
House of Showfields is a bazaar-style retail space that features a rotating cache of brands.
Each brand has its own space, which it then decorates according to its aesthetic. Local news source Greenpointers.com described it as
"Tim Burton meets the Kardashians."
There are two House of Showfields spaces in New York (Brooklyn and in Manhattan's SoHo neighborhood) as well as locations in Miami, Los Angeles and Washington, D.C.
SEE: The Lightbox Space in House of Showfields

Lightbox enters "the House" as one of more than 20 brands that are new for spring/summer 2023 and will remain in the space through November. 

During the brand's six-month run, it said it will participate in Showfields' programming, live-activations and events, and also will use Showfields' proprietary technology for capturing retail data and analytics. 

Like most showrooms, the experience at Lightbox is more about giving consumers the chance to see, touch and feel a selection of physical products from the originally online-only brand than it is about stocking the store with a full assortment of jewelry to sell.  

Visitors can try on Lightbox jewelry, including the brand's recently launched drop earrings and pieces from the new "Mini Trio" collection, but, rather than leave with a jewelry purchase in hand, all orders have to be placed online.


 Related stories will be right here … 
Lightbox outfitted the space with mirrors, prismatic crystals and hidden lighting elements, all aimed at putting the lab-grown diamonds in their best light to sparkle.
Arched wall nooks house product displays while the center table holds the jewelry guests are able to handle.
There is a mirrored-off section with a tablet where consumers can learn more about lab-grown diamonds while mirrors and a seating area line the back wall, providing a spot for taking photos and, the brand hopes, sharing them on social media.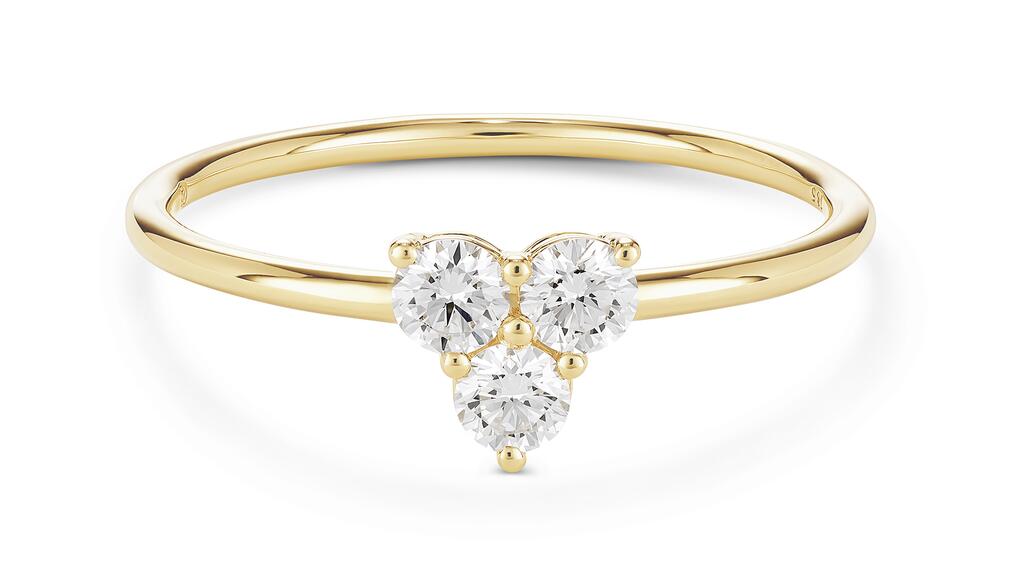 "Engaging with consumers one-on-one is a great way for a digitally native brand like ours to build and deepen connections," said Antoine Borde, who
took over as CEO of Lightbox
in November 2022.
"With its future-forward approach and unique retail platform, Showfields gives us the ability to meet and engage with customers and share the Lightbox story in a more meaningful way."
Grown by De Beers in Gresham, Oregon, Lightbox is
sold online
as well as in 165 retail doors in the United States and Canada, including at
Bloomingdale's and Reeds Jewelers stores
. 
The brand said opening in House of Showfields is part of its overall strategy to "collaborate with best-in-class partners on and offline as it continues to grow its retail presence."
More on Lab-Grown