"Did You Know?" Learn Why IGI Is Surging in Popularity
Sponsored by IGI
In the USA IGI is best recognized as the authority for lab-grown diamond and jewelry grading, but did you know IGI has been a global leader in gemstone grading and retail partnerships for nearly 50 years? Operating 29 laboratories and 18 schools in 10 countries, IGI has a workforce of over 1,000 dedicated professionals and nearly 100 of those experts are conveniently available to you, right here in America.
Elevate Your Confidence: IGI Screening & Co-Branding
Did you know IGI partners with almost all the world's iconic luxury brands,
screening
millions of carats of their melee to ensure no mixing? IGI screens finished jewelry as well, which is vital for items you buy second-hand, have returned, or take on consignment. IGI can even issue
co-branded
jewelry or
appraisal reports
, placing your logo and company name on the document of authority used for insurance.
Elevate Your Awareness: IGI Sales Training
Did you know IGI provides public and private webinars on the latest industry developments? As lab-grown diamonds gain popularity IGI has created training programs tailored to different retail models, from independents to national chains and luxury brands. Whether or not you sell lab grown diamonds, there's a lot happening in our industry - those who are fully educated will serve their clients best.
Elevate Your Effectiveness: IGI eLearning Courses
Did you know about
IGI eLearning Courses
, featured in
Forbes
and
In-Store magazine
? Ideal for boosting sales professionals' knowledge, each course takes around 45 minutes to complete. The platform is modern and interactive, with 'challenge questions' along the way, concluding with a 12-question quiz. Upon passing a course summary is provided. Users who complete the
Six Course Diamond Program
receive a Certificate Of Completion from IGI.
Elevate Your Business
IGI recognizes that jewelry professionals must demonstrate transparency, knowledge and confidence to build trust in today's rapidly changing world. The services above, and more, were desgined to help you do that.
Contact IGI today
, and explore how their resources can elevate your business.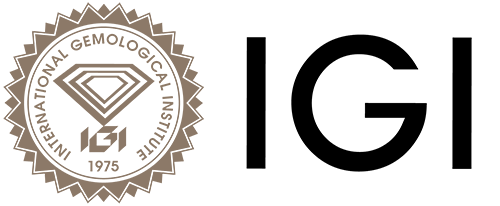 More on Supplier Bulletin