See Broken English's New York City Expansion
The Downtown Manhattan jewelry store has set up shop just a few doors down from its previous location.
New York—Broken English may have started in Los Angeles, but Downtown New York City is firmly part of the jewelry store's DNA.
So much so that its new Gotham location is just a few doors down from its previous outlet opened nearly a decade ago on Crosby Street in the SoHo neighborhood.
"It was only supposed to be a three-year pop-up," founder and owner Laura Freedman explained of the original Crosby Street storefront, which connects to an AllSaints clothing store, though the concept was so successful that it stuck around.
At the approximately 400-square-foot jewel box New Yorkers could experience Anita Ko, Foundrae, Buddha Mama, Colette, Graziela, and Sevan Bıçakçı, among others, in person.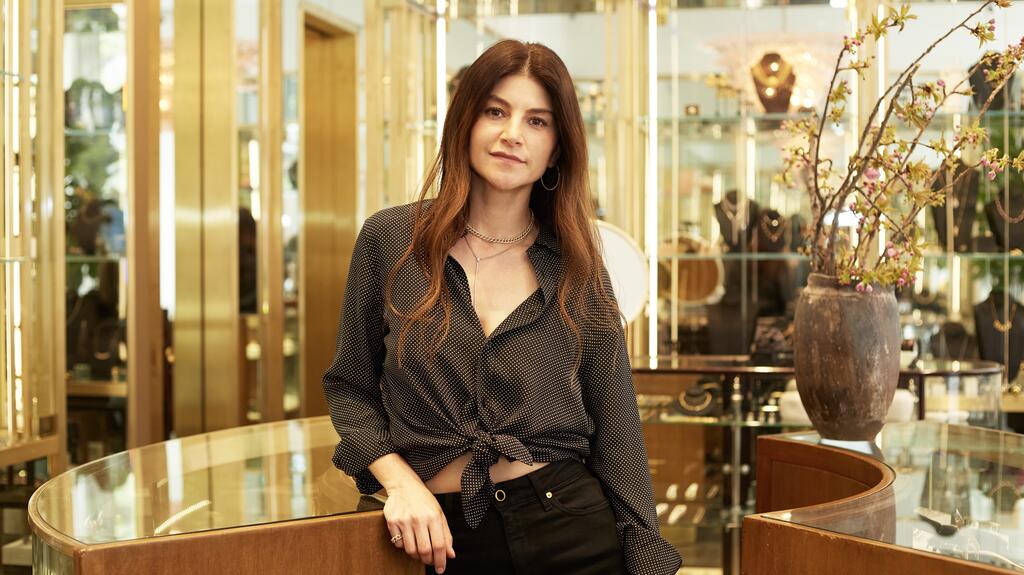 The bustle of designer stores and fast-fashion shops in the shopping mecca that is SoHo keeps foot traffic reliable, but the comparative quiet of Crosby Street with its romantic cobblestones has a way of funneling out the hordes of tourists most interested in the Nike store.
In short, the location was, and is, ideal for a jewelry store.
Even as Broken English stayed on past its original three-year timeline and outgrew the space at 56 Crosby St., Freedman couldn't imagine the New York outpost anywhere other than its current block.
She patiently waited for the perfect spot to open up and, now, her patience has paid off.
Moving a few storefronts south has breathed new life into the store, designed by architect Armand LeGardeur and decorated entirely by Freedman herself to feel like "an extension of my home," she said.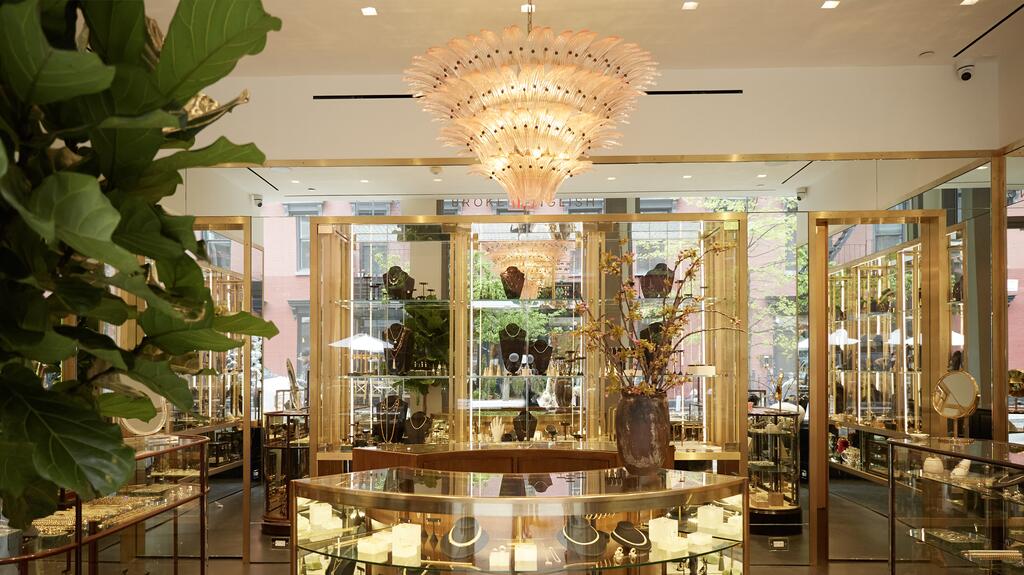 More than double the previous space at 900 square feet and illuminated by large windows that make the most of every inch, a vintage pink Murano glass "Palmette" chandelier provides a central focal point around which showcases and built-in shelving seem to revolve.
Vintage Negro Marquina credenzas and a Fontana Arte umbrella stand punctuate the main gallery, which, in addition to Broken English's many designers, features home items Freedman has been helping to design for the last several years as well as the antique and vintage jewels she curates.
"It's much more open," Freedman said of the new location. "It was time to really elevate [the store] and have the ability to have parties, host designers, and have a VIP room to meet with clients."
The VIP area, separate from the main show floor and accessed via a hallway adorned with mid-century J.T. Kalmar lighting, amplifies the new space's luxurious aesthetic with its impeccable furnishings, like a Carlo Nason pendant light and sconces, Tobia Scarpa "Soriana" couch and chair, an antique Persian rug, Mastercraft coffee table, and Paul Evans credenza.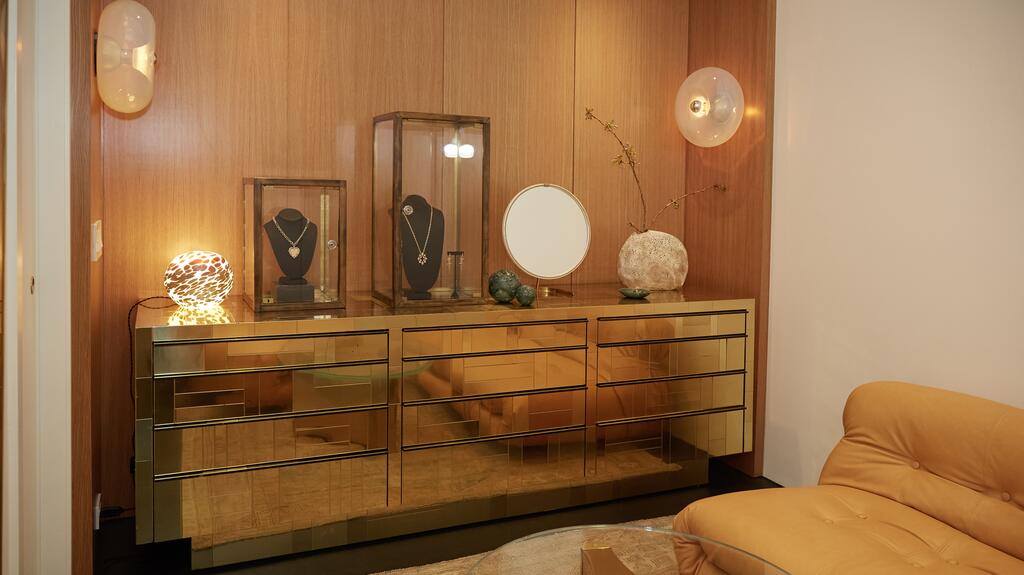 "It was really important for us to have this space that was inviting, really unarming, something where everyone felt welcome," Freedman said of her overall design mission.
For the store owner who opened her shop in 2006, luxury should feel warm rather than intimidating.
"It's a little bit of a nod to old-school glam but not too precious. We want people to feel comfortable in the store and not feel like it's overdone or over stylized. I want everyone to feel welcome."
The new Broken English opened its doors late last month. It's located at
42 Crosby St.
Broken English's Los Angeles location is at Brentwood Country Mart. 
 Related stories will be right here …
More on Independents