Marlene Dietrich's Van Cleef & Arpels Bracelet Going Up for Auction
Expected to earn up to $4.5 million, the "Jarretière" bracelet is the star of Christie's "The Magnificent Jewels of Anne Eisenhower" sale.
New York—This week, an exquisite collection of jewelry will make its debut in Los Angeles before heading around the world.
"The Magnificent Jewels of Anne Eisenhower" will eventually go up for sale at Christie's in New York City on June 7, after making stops in Paris, Geneva, and Hong Kong.
A member of one of America's preeminent families, Eisenhower (1949-2022) was the granddaughter of the 34th president of the United States, Dwight D. Eisenhower.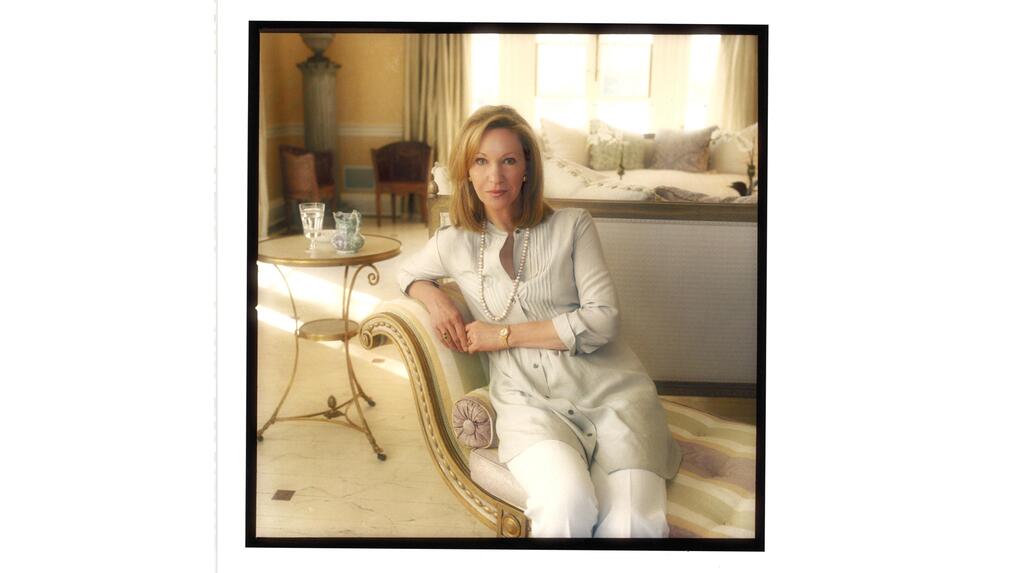 Eisenhower made her career as an interior designer and was named one of Architectural Digest's Top 100 designers in 1990. She used her discerning eye for design to amass an impressive collection of fine jewelry.
Eisenhower was also a philanthropist, serving on the board of the Casita Maria Center for Arts & Education in The Bronx, New York, for 25 years, according to
her obituary.
She gave her support to other organizations like the Breast Cancer Research Foundation, the Metropolitan Museum of Art, and the Gettysburg Foundation.
Now, Christie's is bringing Eisenhower's jewelry collection to the public.
"Christie's is truly honored to be entrusted with the 'Magnificent Jewels of Anne Eisenhower,' a woman who led an extraordinary life of taste, style, and philanthropy, while remaining true to her values," Christie's Americas Head of Jewelry Department Daphne Lingon said.
"From exquisite designs by Cartier, Tiffany & Co., and Van Cleef & Arpels to important gemstones, this auction presents a unique opportunity for collectors to obtain a jewel that was thoughtfully acquired over a 40-year period by a true tastemaker."
SEE: The Magnificent Jewels of Anne Eisenhower

Considered the most important piece of the collection is the "Jarretière" ruby and diamond bracelet. 

Actress Marlene Dietrich bought the bracelet in 1937 from Van Cleef & Arpels and wore it in the 1950 Alfred Hitchcock film "Stage Fright."


Eisenhower purchased the piece in 1992. Christie's estimates it will earn between $2.5 million and $4.5 million at the sale.
Other highlights are the rare Art Deco diamond and multi-gem "Moonlight Rose" bracelet by Tiffany & Co. ($500,000-$700,0000); a Cartier Art Deco diamond bangle bracelet ($150,000-$250,000); and a D-color diamond ring weighing 20.54 carats ($1.2 million-$1.8 million).
"From Marlene Dietrich to President Dwight D. Eisenhower, the Anne Eisenhower Collection traces the history of the last century through a single collector's brilliant passion for fine jewels," said Chairman of Christie's Americas Marc Porter.
"Anne Eisenhower had a keen eye for the finest examples of the jeweler's art, and her collection tells fascinating and interwoven stories of patrons and collectors. Christie's looks forward to sharing the experience of these superb objects as they go on a global tour, culminating at our Rockefeller galleries in June."   
In addition to the June 7 sale, more items from Eisenhower's estate will be included in Christie's "Jewels Online" auction, which opens for bidding on May 30 and closes June 8.
The Eisenhower collection highlights will be in Los Angeles on March 23, Paris from April 20-25, Geneva from May 14-17, and Hong Kong from May 24-27, before finally landing in New York from June 2-6 in the run-up to the June 7 auction.
More information is available on the
Christie's website
.
 Related stories will be right here …
More on Auctions