Connecticut Jeweler Celebrates 75 Years With a Host of Events
Family business Baribault Jewelers has a celebratory activity scheduled for each month of the year.
Glastonbury, Conn.—To celebrate 75 years in business, Baribault Jewelers is reflecting on its successes and giving back to its community.
Philip Baribault Sr. founded Baribault Jewelers in 1948 in his hometown of Glastonbury, Connecticut. According to the company, it was the town's first jewelry store.
Lewis Baribault Jr. and his wife Cathy took charge in 1988. Their children—Christina Baribault Ortiz, Raeann Baribault Schwartz, and Lewis Baribault III—all hold positions in the company today.
In total, 19 members of the Baribault family have worked for the store since its inception. 
"We work very hard together to make things happen in our fast-paced business but the most important thing to me is that we keep a healthy family dynamic," said Baribault Jr.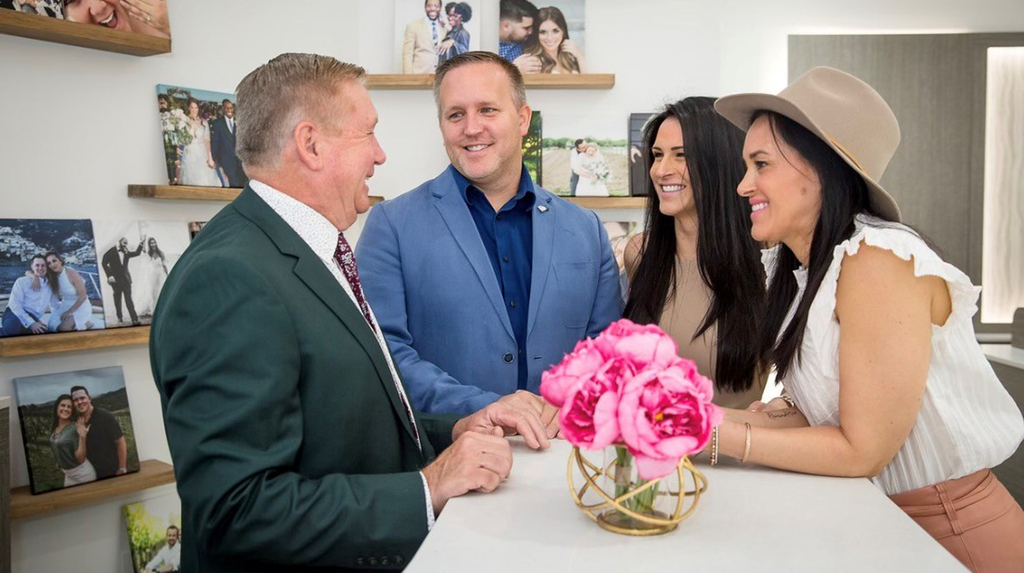 Accomplishments throughout the company's seven-plus decades in business include the installation of all-glass jewelry showcases allowing for 360-degree jewelry viewing and amassing the largest collection of D-color diamonds in the state, the company said.
Today, Baribault Jewelers boasts an onsite workshop for custom designs and repairs. The company also designed a line of "inspirational" bracelets, debuted last year at the Academy Awards.
The store is home to the "B-Linked" permanent jewelry bar and the "B Transformed" department that guides clients through the redesign of their unworn jewelry.
Looking ahead, the company has a different event planned for each month of its 75th year.
Among them are a ribbon rededication ceremony with various state, municipal, and civic leaders; a presentation of a key to the town; $7,500 worth of giveaways for customers; some celebrity store visits; and a public unveiling of the Baribault "Diamond-tini" cocktail at restaurant Rooftop 120.
Baribault Jr. noted the importance of the local community to the company. Baribault Jewelers has given back over the years to several charities with a local reach, like
the Glastonbury Education Foundation
,
Bristol Police Heroes Fund
,
HOPE for Fertility Foundation
, and
the Breast Friends Fund
.
Naturally, the store's 75th anniversary has Baribault Jr. contemplating his legacy.
"I've got the best of both worlds right now—I love what I do and will continue to be active at the store, but I also enjoy the fact that my three children can professionally run our business," he said.
"When I finally sashay into the golden sunset, one thing is certain; with eight grandchildren, the Baribault Jewelers brand will be around for centuries to come."
 Related stories will be right here … 
More on Independents