2 Men Found Guilty in Fatal Robbery of CT Jeweler
Mark Vuono of Marco Jewelers in Stamford, Connecticut was killed in March 2020.
Stamford, Conn.—A federal jury found two of the men
indicted for the fatal armed robbery
of Marco Jewelers owner Mark Vuono guilty this week.
Paul "Tony Pro" Prosano, 62, of Brooklyn, New York and Thomas Liberatore, 65, of White Plains, New York, were tried with interference with commerce by robbery, also known as a Hobbs Act robbery, and interstate transportation of stolen property in the U.S. District Court for the District of Connecticut.
In April, the third man indicted for the crime, Robert Rallo, 58, of Brooklyn, New York,
pleaded guilty
to one count of interference with commerce by robbery, and to interstate transportation of stolen property and using a firearm to cause a death during a robbery.
Liberatore was also found guilty of aiding and abetting Rallo in a firearm-related murder, as per court documents.
Sentencing dates for Prosano and Liberatore have not been announced.
As for Rallo, there is a possible plea agreement on the table. If accepted by the court, the parties have agreed to a sentence of between 25 years and life in prison.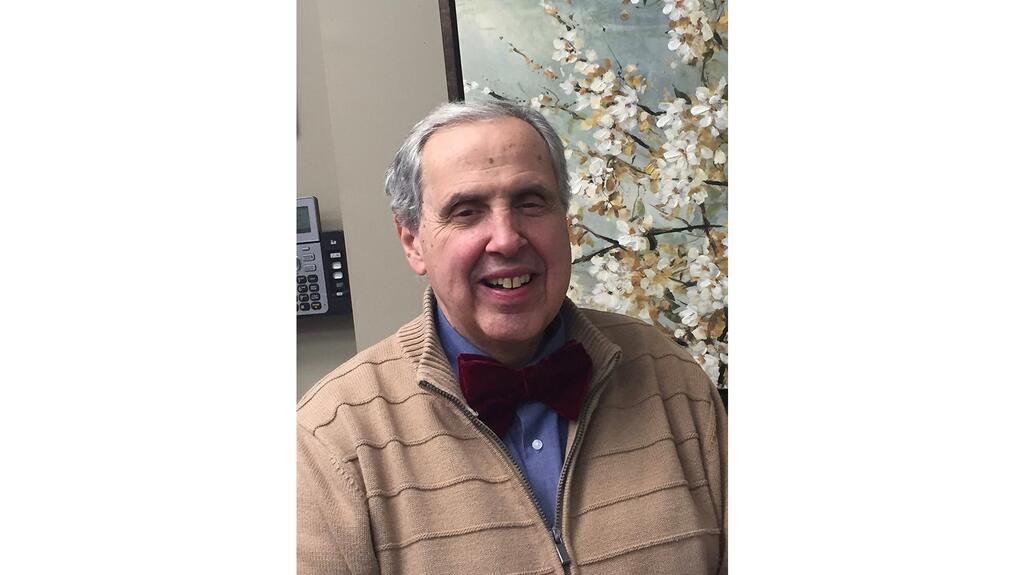 In a Facebook post, the Stamford Police Department expressed its gratitude to the officials working the investigation.
"This was a cold blooded murder that shocked the Stamford community, and it is our hope that these final convictions offer some closure to Mr. Vuono's family and those who loved and knew him," said a statement signed by Assistant Chief Richard Conklin.
 Related stories will be right here … 

The fatal incident took place on the afternoon of March 28, 2020. Stamford police officers responded to Marco Jewelers in Stamford, Connecticut following a call from a customer.
 
Police and medical personnel arrived to find that Vuono had been shot and was lying on the ground in front of an open safe. Paramedics pronounced him dead at the scene.

After analyzing surveillance video, investigators determined Rallo and Liberatore were driven in a black Jaguar to Marco Jewelers and entered the store.
 
Rallo, armed with a handgun, got into a physical altercation with Vuono, who also had a firearm, while Liberatore stole items from the display cases.
 
Vuono and Rallo fought in front of the open safe for about three minutes, said investigators.
 
Rallo reached into the safe and retrieved a third firearm, a .357 Magnum revolver, and shot Vuono with the revolver, killing him.
 
Law enforcement traced the black Jaguar to Staten Island, New York and kept tabs on the car.
 
Two days after the robbery, on the night of March 30, investigators said Prosano pulled up beside the car in a black BMW X3. Rallo exited that car and got into the driver's side of the black Jaguar.
 
Police followed as the two cars sped off, both later crashing with the two men attempting to flee on foot before being apprehended.
 
Investigators found 63 rings, eight bracelets, two tie pins, an earring, and a cufflink inside the BMW as well as 23 pairs of earrings and three rings in Prosano's home, all of which were stolen from Marco Jewelers.
 
Rallo and his two associates have been in custody since their arrests.

The investigation was conducted by the Federal Bureau of Investigation, Stamford Police Department, and Greenwich Police Department, with the assistance of the New York Police Department of Yonkers and New Rochelle. 

The case is being prosecuted by Assistant U.S. Attorneys Jocelyn Courtney Kaoutzanis, Rahul Kale, and Margaret Donovan.

In a Facebook post, Mark Vuono was remembered by loved ones as: "a hard working, gentle, kind, and caring soul."


More on Crime