State of the Colored Stone Market: The Biggest Research Developments of the Past 5 Years
As technology accelerates the rate of scientific findings, it's become more important than ever for the colored stone sector to keep up.
Editor's Note: This story first appeared in the print edition of the 2022 State of the Majors. Click
here
to see the full issue.

In a constantly evolving marketplace where new sources and new treatments are regularly coming online, the gemological research being done across the world is paramount to the trade.
But the industry has its work cut out for it when it comes to keeping up with it all, with technology improving treatment methods and accelerating the rate of discovery and learning.
To help, National Jeweler sifted through studies and our own coverage and consulted experts at gem labs around the world to compile this list of 10 of the most important gemological research developments from the past five years.
1. Machine Learning Advances Research

In 2016, SSEF started using the
groundbreaking GemTOF instrument
in its facility, which conducts chemical analysis on gemstones through laser ablation—a process whereby tiny amounts of material are removed from the surface of a gemstone using a focused laser beam.
Like other laser ablation systems, it extracts chemical information from a few tiny laser-ablated pits. But unlike other systems, GemTOF can capture the presence of all elements simultaneously.
Such testing results in large amounts of trace element data that requires the use of statistical methods to find relevant patterns that can be used to help determine a gemstone's origin.
To aid in analyzing the vast amounts of multi-dimensional data, about two years ago SSEF started using a non-linear machine learning algorithm, which can help identify relevant elemental similarities in the data sets, such as trace elements found in gemstones of different origins.
Gübelin Gem Lab, too, has taken steps to advance gemstone analysis through machine learning.
The lab announced in 2020 it was partnering with Swiss research and development center CSEM to
develop a platform
that will automate the process of determining gemstone authenticity and origin.
Together, Gübelin and CSEM will work to develop machine learning-based algorithms to evaluate standard gem characteristics using existing data sets as a base, i.e., the catalog of tens of thousands of client gemstones the lab has tested since the 1970s along with the Gübelin Reference Stone Collection comprising more than 27,000 gems.
2. An 'Emerald Paternity Test' and Blockchain Increase Traceability

Gübelin's Provenance Proof initiative, launched in 2017, has moved the colored gemstone industry forward when it comes to improving traceability and transparency.
One of the lab's key advancements was the
"Emerald Paternity Test,"
which involves applying DNA-based nanoparticles directly onto rough emerald crystals at mining sites.
The nanoparticles aren't visible to the naked eye and can withstand all steps in the stone's journey—cutting, cleaning, polishing, transporting, and setting—to act as a permanent tag supplying information on when, where, and by which company an emerald was mined.
Gübelin also introduced a blockchain for colored gemstones with the aim of following them through the supply chain from mine to market.
The Swiss gem lab
first announced this development
in 2018, partnering with mining company Fura Gems for the pilot program; the latter offered stones at its Coscuez Colombian emerald mine as test subjects for the blockchain.
The lab then
opened the blockchain to the trade
the following year, spinning it off from Gübelin Gem Lab by establishing it as an independent subsidiary under the House of Gübelin.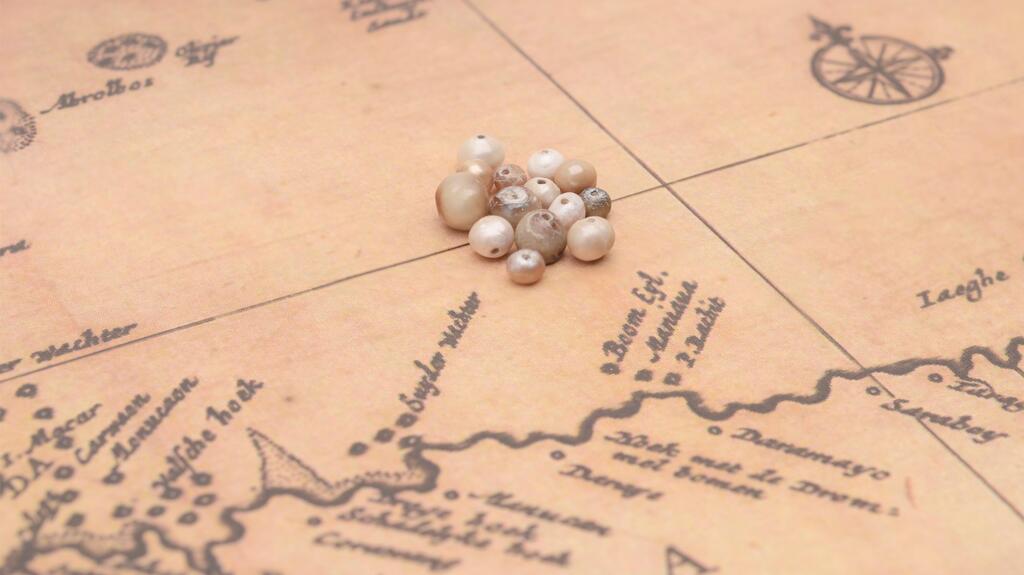 3. Age-Dating of Gems Comes of Age

SSEF researched the radiocarbon dating of biogenic gems like pearls, coral, and ivory in collaboration with the Laboratory of Ion Beam Physics of the ETH Zurich, and started offering age-dating services to the whole industry beginning with pearls
in early 2017
.
To perform the radiocarbon analysis, the lab developed a quasi-non-destructive method of extracting a minute amount (approximately 0.02 carats) from a submitted pearl, coral, or ivory.
The main aim was to supply the trade with scientific information regarding the historical provenance of a jewel, SSEF said.
The lab can also age-date some colored gemstones when there is a suitable inclusion present near the surface, which it believes could support origin determination since gems from different sources formed during different geological periods.
4. Species Identification Takes a Step Forward

SSEF also has led the research regarding DNA fingerprinting and species identification of biogenic gems for years, including pearls and, more recently, ivory and
coral
.
Studies done in partnership with the Institute of Forensic Medicine at the University of Zurich resulted in a patented method of species identification using minute amounts of DNA recovered from as little as 0.0115 carats of the pearl, ivory, or precious coral.
The research and resulting method help to address fraud or illegal trading of these biogenic gems, SSEF said, by separating species protected by bodies like the Convention on International Trade in Endangered Species of Wild Fauna and Flora from those that aren't.
When SSEF started to offer a DNA fingerprinting service to the trade, beginning with ivory in 2019, it also created the option of tracing gems back to their species-related and geographic origin, leading to important information about the provenance of historic jewelry pieces.
SSEF said it is now focusing its DNA research on new methods that would allow it to screen many DNA sequences from smaller samples and at lower cost.
5. Unstable Padparadscha-Like Fancy Sapphires Are Put to the Test

In late 2016, a new corundum deposit in Madagascar started producing sapphires of various colors, including a subtle pinkish orange, which the trade often refers to as padparadscha.
But some of these stones displayed a distinct color change over time, shifting from a pinkish orange to just plain pink in a matter of weeks after exposure to daylight.
SSEF tested the color stability of the material, finding the original color could be restored after quick exposure to UV light. This meant the stable color of these stones was the pink hue, which is related to the presence of chromium.
The unstable hue was yellow, caused by an unstable color center, which is a defect in the crystal structure that can create color. When said color center was activated, it resulted in the orange to pinkish orange hue,
SSEF said in reporting its findings in 2018
.
The lab said some of the Madagascar material showed a "very marked shift of color," which should require specific disclosure to consumers.
SSEF noted it would carry out fading tests on padparadscha and padparadscha-like sapphires with consent from the client and disclose the color stability in the comments section of its reports. The lab also opted not to call the material "padparadscha" but instead "fancy sapphire" due to the color instability.
Its findings led the Laboratory Manual Harmonisation Committee, comprised of representatives from seven labs across Europe, the United States, and Asia, to agree that the term "padparadscha" can't be applied to gemstones with unstable color.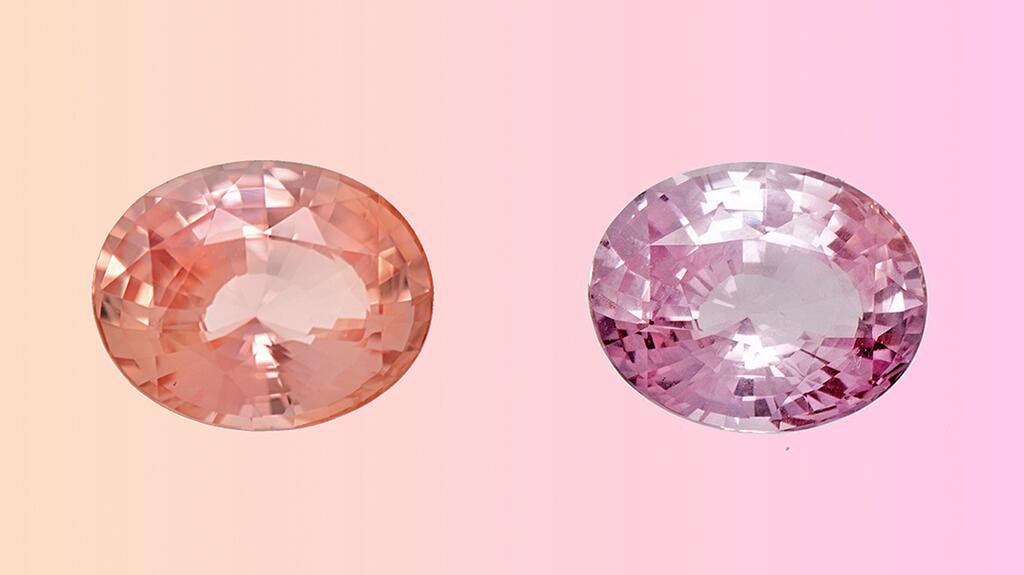 To study the area further, the American Gemological Laboratories spent time collecting data on gem corundum that might display an unstable color, in particular pink, padparadscha-like, orange, and yellow sapphires.
The lab said its initial 2019 results indicated such color changes could happen in both unheated sapphires and those that had been heated at relatively low temperatures.
It eventually examined five sapphires with clear indications of heating at high temperatures and said they also showed a color shift when subjected to testing.
"The more recent observations that unstable color centers may be present in sapphires heated at relatively low temperatures—and now at relatively high temperatures—indicate that virtually all sapphires in the color range of pink through padparadscha and orange to yellow, as well as colorless to near-colorless, should be tested for their color stability regardless of their unheated or heated condition," AGL said in a
2019 article in The Journal of Gemmology
.
6. Research on Pressure-Treated Sapphires Gets an Update

Sapphires heated with both high temperature and moderate pressure became the topic of conversation in 2018 and 2019 amid claims they had stability issues, resulting in a joint research project and extensive discussion among 12 labs and entities worldwide.
The study aimed to test the material to determine how it was characterized, review the stability claims, and determine if the treatment required specific disclosure.
Findings from the study,
published in early 2019
, determined the following: 
--The treatment doesn't create significant clarity improvement when compared with sapphires only heated at high temperatures;
--In most cases, there were no evident microscopic features to detect the treatment, nor were there specific UV reactions or trace elements to detect it;
--The study could not substantiate claims made regarding the brittleness of sapphires heated with pressure; and
--The labs and entities found that the treatment didn't warrant separate disclosure, but they did note further research was needed to better understand the process. 
7. A Virtual Inclusion Database Launches

While gemologists taking photos of inclusions is far from new, the
launch of Lotus Gemology's Hyperion database
in 2019 was a definite step forward in making such images accessible and, perhaps more important, searchable.
Started by gemologist Billie Hughes as a way to keep track of what she was seeing early in her career, the personal reference guide morphed into a virtual database open for all to use. The free reference has grown to include nearly 1,500 photos within the last few years.
It allows users to browse photos and includes plenty of information about what they're seeing. The search and keyword functions also allow for valuable comparisons, such as differences between gemstones with varying origins, treatments, or specific inclusion types.
With Lotus keeping the database current, it's a valuable and timely reference for those wishing not only to keep themselves up to date but also keep track of activity in the market.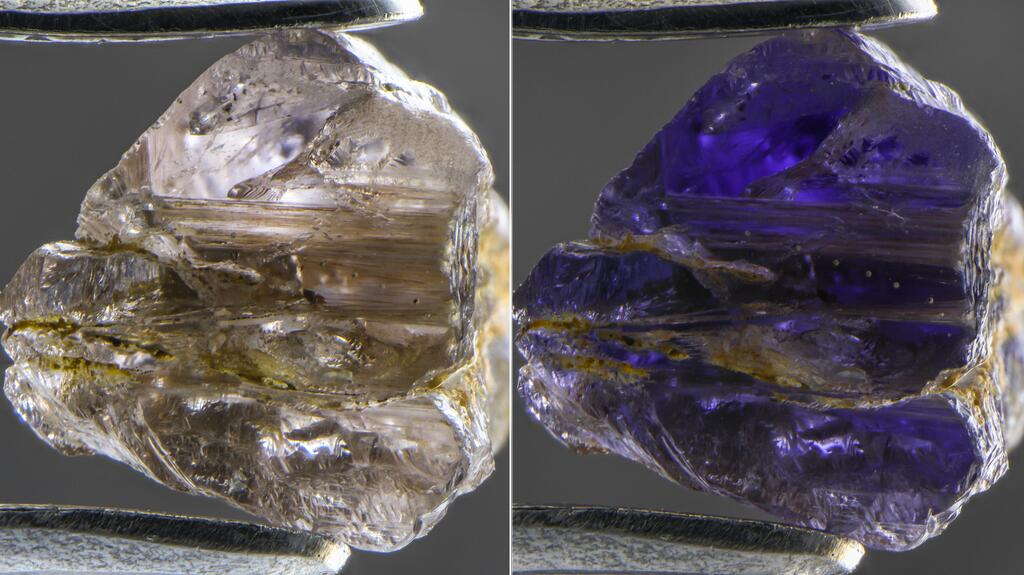 8. The Beryl Family Gains a New Member

Researchers from the Gemological Institute of America and scientists from the California Institute of Technology
confirmed a new mineral species
in September 2019. 
Gemologist Nay Myo found a 1.16-carat crystal of the material in Myanmar's Mogok Valley. 
Accepted by the International Mineralogical Association as a new mineral species, it has a hexagonal crystal structure similar to beryl and other members of the beryl group like pezzottaite, GIA said.
Chemical analysis confirmed membership in the beryl family, while standard gemological testing showed the following: RI of 1.608; birefringence too low to accurately measure; hardness of 7.5; specific gravity of 3.01; conchoidal fracture; vitreous luster; and no reaction to long-wave or short-wave UV.
It also has a strong pleochroism from deep violet to nearly colorless when observed with polarized light.
The notable new find also had the honor of being named (very literally) after renowned microscopist and GIA researcher John Koivula; it was dubbed johnkoivulaite.
9. The Trade Gets a Reminder About Oiling/Filling

Most members of the trade are aware that emeralds are frequently filled with oils or resins to reduce the appearance of fissures and improve clarity. It's a common and well-known process.
But Lotus Gemology said it's noticed an increase in the treatment in other gemstones beyond just emerald in the past five-plus years.
The issue here isn't in the use of these oils or resins themselves but rather the lack of disclosure in many instances, the lab said, despite it having a
big impact on a gemstone's appearance
.
Lotus wanted to put the treatment on more trade members' radars so they aren't caught off-guard by its presence in other colored stones and know to keep an eye out for it. The Thai lab has written
several articles
about
the topic
and put the discussion in front of the gem crowd in the digital sphere, providing
high-resolution imagery to demonstrate
how big a difference the presence of oil or resin can make.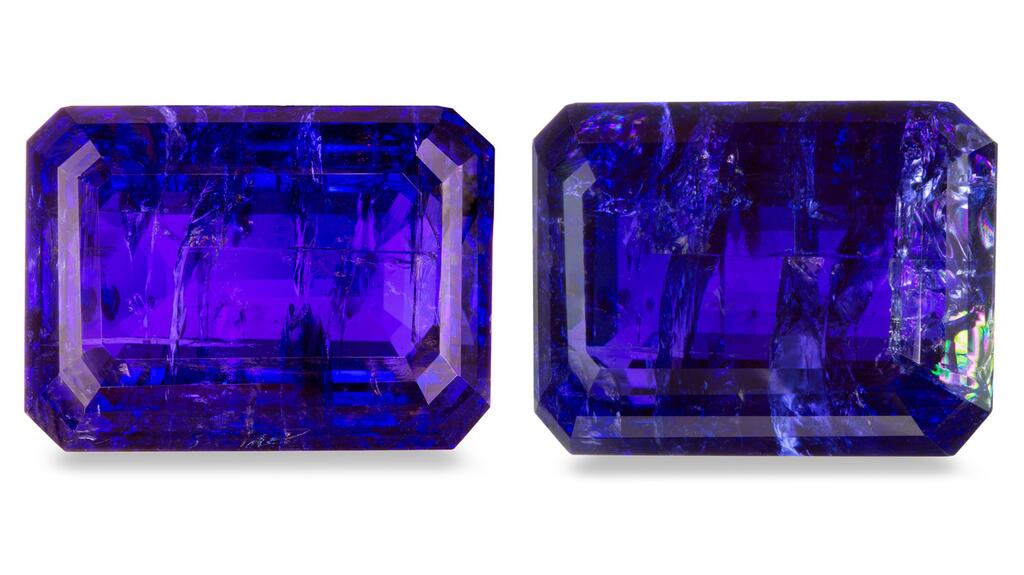 10. Madagascar Pink Sapphires Get Some Attention

Heat-treating corundum to improve color and/or clarity is a practice that has been around for more than a century.
While heating at high temperatures will damage most inclusions and is often detectable by gemologists, heating at low temperatures only changes inclusions slightly, requiring testing by advanced instrumentation for proper detection.
Since pink sapphires from Madagascar, an important source of the material, regularly undergo low-temperature heat treatment, GIA studied 14 examples from Ilakaka, a small town in southwestern Madagascar, to develop criteria it could use to detect the treatment.
Important findings from the study, as reported in
GIA's Winter 2020 issue of Gems & Gemology,
are:
--The subtle blue tint that occurs in many pink sapphires from Madagascar can be lightened or even removed through heat treatment at 800°C (1472°F); 
--FTIR spectroscopy is vital for detecting the treatment; 
--Monazite crystal inclusions in the material changed from orange-brown to near colorless after heating at low temperatures; and
--Raman spectroscopy can detect the annealing of monazite inclusions during low-temperature heating. 
 Related stories will be right here … 
More on Grading