Joan Crawford's Raymond Yard Suite Sells for $250K
The yellow gold and citrine suite soared past estimates at Heritage Auctions' spring jewelry sale.
Dallas—Jewelry from Hollywood legends Joan Crawford and Mitzi Gaynor stole the show at Heritage Auctions' "Spring Fine Jewelry" sale.
Crawford appeared in dozens of films from the 1920s to the 1970s, winning an Academy Award for Best Actress for her role in the 1946 film "Mildred Pierce."
A yellow gold and citrine suite, worn in the 1941 film "When Ladies Meet" and in a print ad for Royal Crown Cola, was among the actress' pieces that hit the auction block.
The necklace, brooch, and bracelet were commissioned from Raymond Yard, the iconic American jeweler known for his Art Deco designs.
Crawford's suite kept the auctioneer on his toes, with bids streaming in from phone and online buyers.
Ultimately, it sold for $250,000, flying past its estimate of $15,000 to $20,000 and making it the second highest-grossing lot in the auction.
"We knew the star-studded combination of Joan Crawford and Raymond Yard would be an attention-getter, but we were beyond thrilled with the final result," said Jill Burgum, Heritage Auctions senior director of fine jewelry. "That was an exciting moment for the winning bidder, as well as for everyone in the auction room."
The top lot of the auction, pictured below, was a 21.93-carat diamond and gold necklace, which sold for $300,000, exceeding its estimate of between $200,000 and $250,000.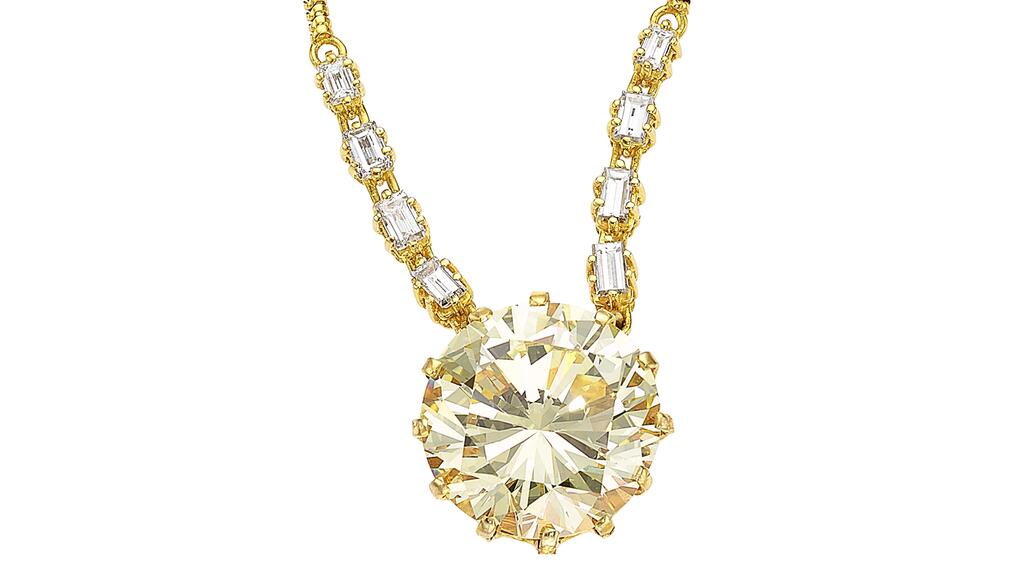 A total of 15 jewels belonging to the actress, dancer, and singer Gaynor also were up for sale.
Gaynor starred in several movie musicals, including "There's No Business Like Show Business" (1954), "Anything Goes" (1956), and "South Pacific" (1958).
A pair of Colombian emerald and diamond brooches owned by Gaynor sold for $45,000, within the estimated $40,000 to $60,000.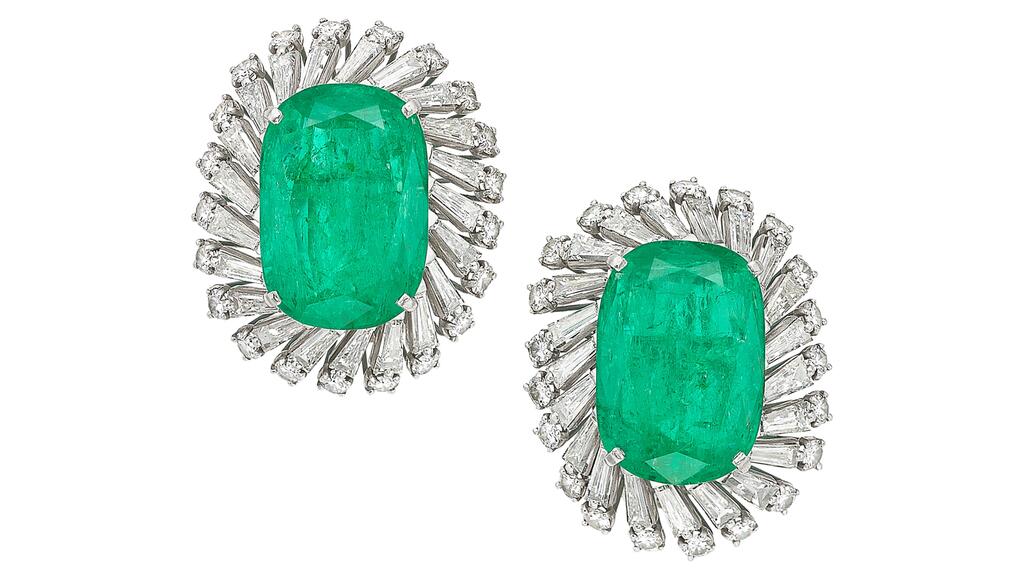 A Balogh sailor brooch, pictured below, a nod to her role in "South Pacific," was also up for sale.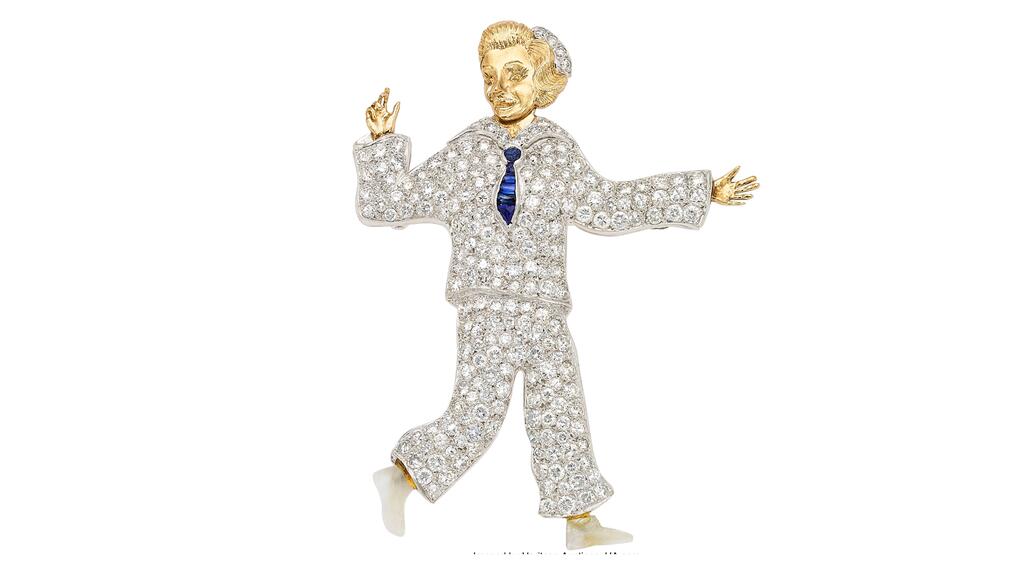 The brooch, set with diamonds, sapphires, and freshwater cultured pearls sold for $6,250, within its estimated $5,000 to $7,000. 
There were also several notable jewelry lots outside of the Hollywood stars' collections.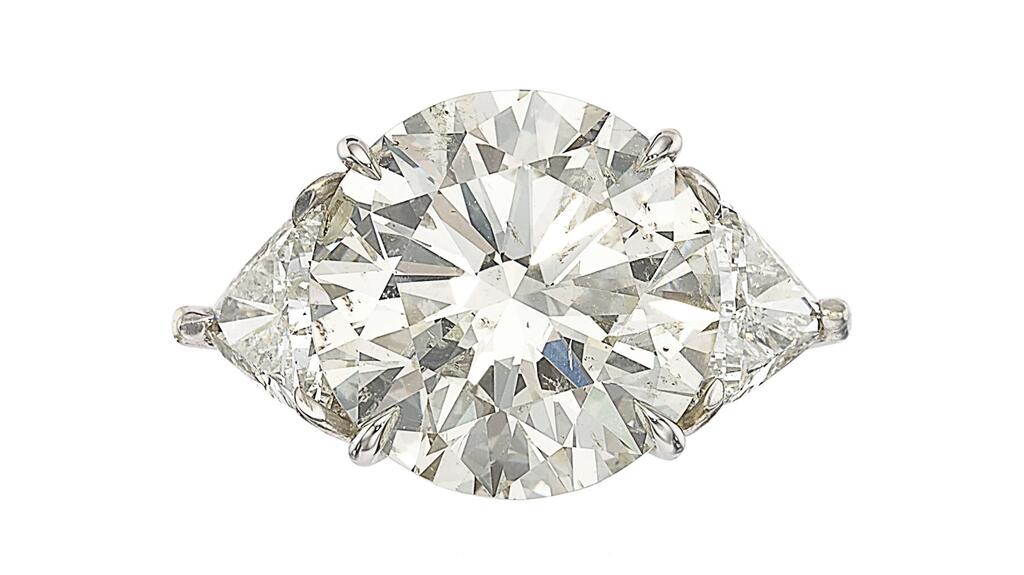 A 19.02-carat diamond and platinum ring, pictured above, belonging to artist and businesswoman Phyllis Rubin, sold for $237,500, exceeding its estimate of $150,000 to $200,000.
Items from the estate of energy titan Cary Maguire also hit the auction block, including a 105.1-carat cushion-cut tanzanite set in a pendant.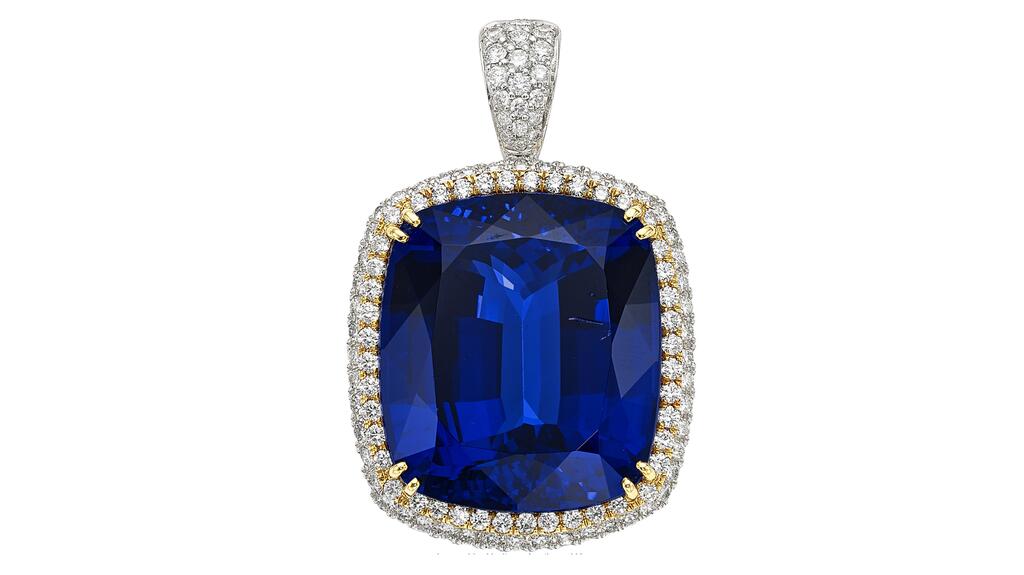 The pendant sold for $47,500, just below its $50,000 and $70,000 estimate.
Branded jewelry from Van Cleef & Arpels, JAR, and others were also up for auction.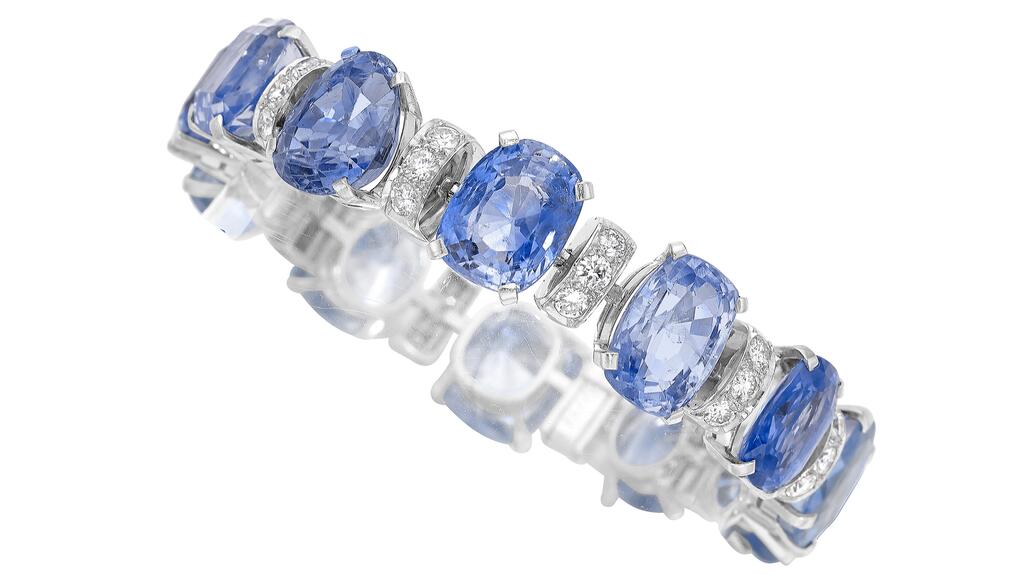 A Seaman Schepps Ceylon sapphire, diamond, and platinum bracelet, pictured above, was estimated to sell for between $80,000 and $100,000, but failed to find a buyer.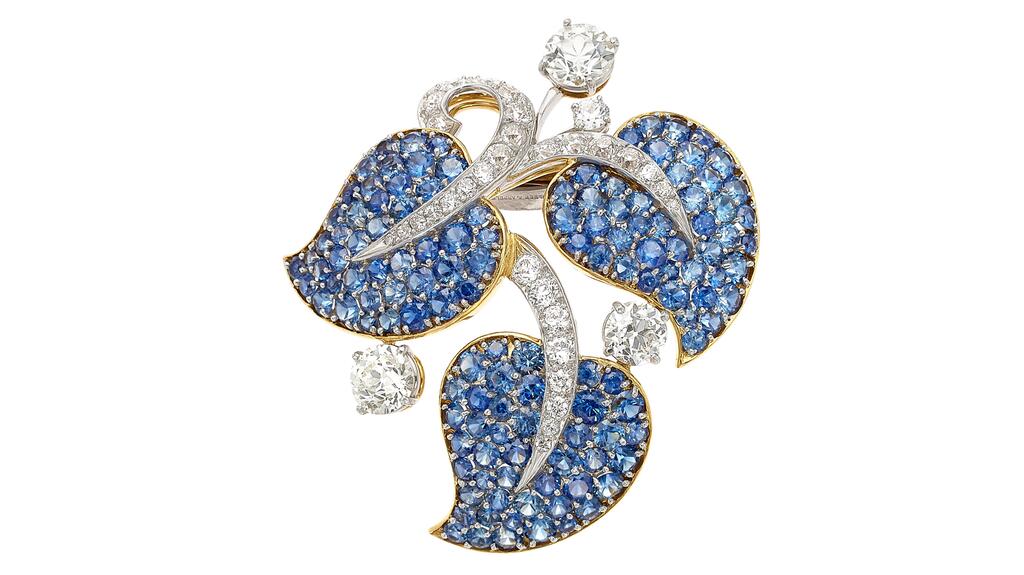 The Van Cleef brooch, pictured above, circa 1950, features diamonds and sapphires set in platinum and gold. It sold for $52,500, just above its $30,000-$50,000 estimate.
There were 20 pairs of earrings up for sale from designer JAR, or Joel Arthur Rosenthal.
All 20 pairs were sold for between $5,250 to $27,500.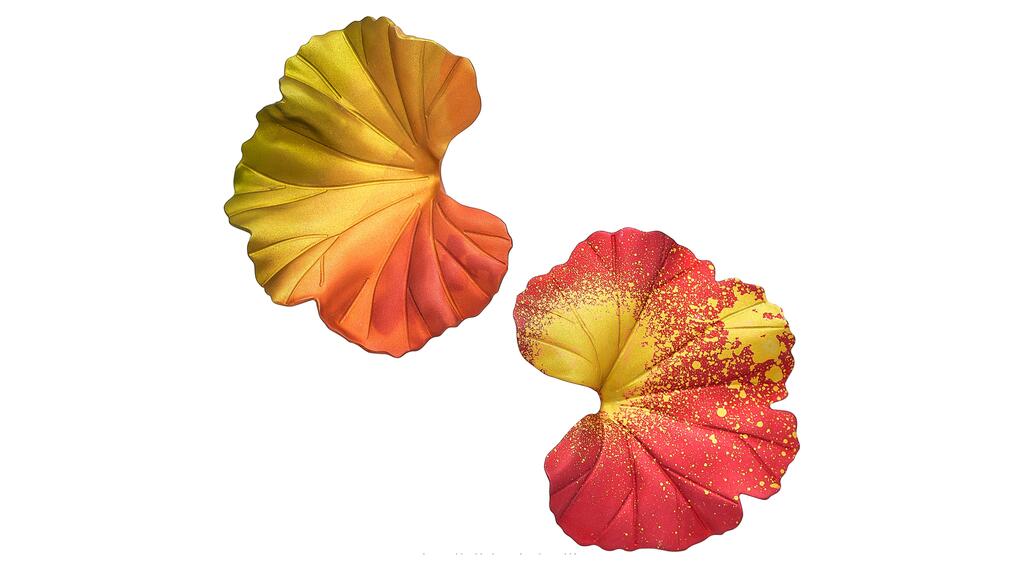 The above earrings in gold and aluminum sold for $13,650, nearly double the high-end of its $5,000 to $7,000 estimate.
The auction brought in a total of nearly $5.4 million.
 Related stories will be right here … 
More on Auctions