Gem Awards Celebrate 20 Years With One Big Happy Party
The annual jewelry industry gala took place Friday night in New York, in person for the first time since 2020.
New York—For the first time since 2020, the Gem Awards, the annual gala likened to the Oscars of the jewelry industry, was held live and everyone was dressed to do more than just impress.
Held Friday night at Cipriani 42nd Street in New York, the 2022 Gem Awards attracted more than 500 guests, including Oscar-winning actress Jennifer Connolly, who is starring in the upcoming "Top Gun" sequel, "Top Gun: Maverick;" British singer Lily Allen, "Queer Eye" star Antoni Porowski; Tina Knowles, a fashion designer and mother of Beyoncé; and Blake Lively, who made a late red carpet entrance to introduce the evening's first honoree—Lorraine Schwartz.
Schwartz, a third-generation diamond dealer and jewelry designer, received the Gem Award for Jewelry Style for her years of designing show-stopping jewels that are often the most talked about pieces worn on the red carpet.
A video shown prior to Schwartz's acceptance speech included plenty of celebrities—Heidi Klum, Pharrell, Kim Kardashian and Tina Knowles among them—but also paid homage to her family.
In the video, Schwartz talked about the support and love she her received from her mother—the chicest woman she's ever known, she said—and her father—who taught her the diamond business—as well as her sister, Ofira, who is also a jewelry designer and attended the Gem Awards.
The video also detailed Schwartz's efforts to welcome and highlight the work of Black and Brown designers through the
Emerging Designers Diamond Initiative
, or EDDI, organized in concert with the Natural Diamond Council.
The industry's ongoing efforts to diversify were evident on Friday night, as the Gem Awards welcomed what was undoubtedly the most diverse crowd in its 20-year history and the most diverse slate of winners, with Black women taking home two of the evening's three live awards.
"I am really so grateful to the industry," Schwartz said on stage after accepting her award from Lively. "We really do have a lot to say, and we can do so much for the future generation."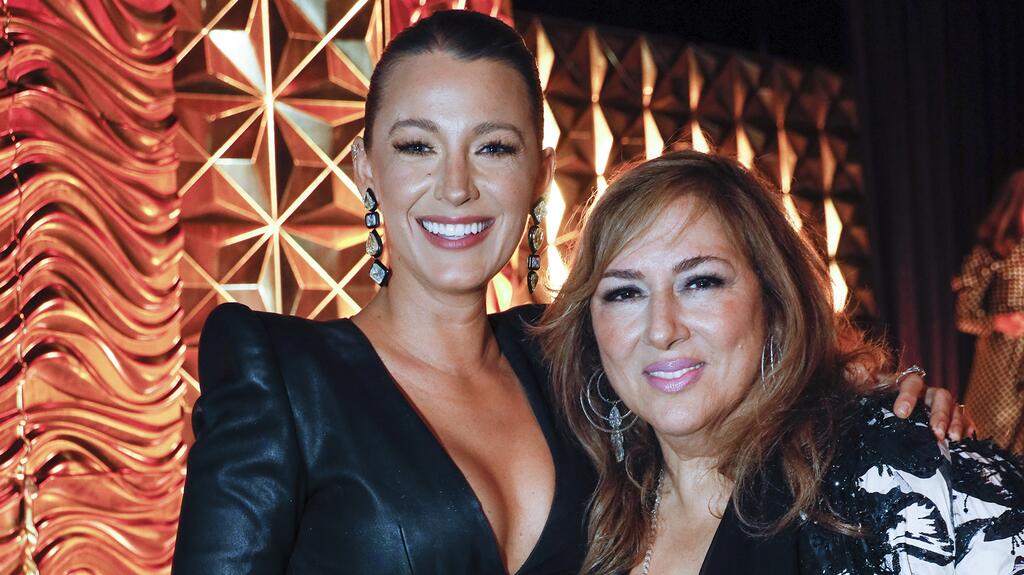 While Schwartz's honor was announced prior to the gala, the winners of three other awards—the Gem Award for Media Excellence, Retail Excellence and Jewelry Design—were unveiled live on Friday night.
Melanie Grant
won the Media Excellence Award, beating out Daisy Shaw-Ellis and Annabel Davidson.
A journalist with more than two decades of experience, Grant is currently the luxury and photo editor at The Economist's 1843 Magazine, the author of a book on jewelry as art titled "Coveted: Art and Innovation in High Jewelry," a frequent guest lecturer, and curator of
"Brilliant & Black: A Jewelry Renaissance,"
an exhibition and sale highlighting the work of Black jewelry designers held at Sotheby's in fall 2021.
The Gem Award for Retail Excellence went to
Marissa Collections
, which topped Muse and Saks Fifth Avenue.
Jay Hartington, who brought fine jewelry into the clothing store parents Marissa and Burt Hartington opened in 1975, accepted the award on behalf of the Palm Beach and Naples, Florida retailer.
The final, and perhaps most anticipated, live award of the night was the Gem Award for Jewelry Design.
The winner was
Lauren Harwell Godfrey
, of Harwell Godfrey, who beat out fellow For Future Reference-represented designer Brent Neale Winston and Foundrae's Beth Bugdaycay.
Friday night's celebration capped off with the presentation of the Gem Award for Lifetime Achievement to longtime De Beers executive Stephen Lussier, who
is retiring this spring
after a 37-year career marketing diamonds at De Beers.
Welcomed on stage by fellow De Beers executive and friend Charles Stanley, Lussier evoked President John F. Kennedy when he brought up "passing the torch," meaning, in his case, handing over responsibility for diamond marketing to the next generation at De Beers. 
"Consumers want to associate with the categories of products and brands that share their values," Lussier said on stage. "That to me is the new part of the diamond dream."
 Related stories will be right here … 
More on Events & Awards