Houston Jeweler I W Marks Announces Store Renovation
The updated space will have a bar, private viewing room, and seating lounge.
Houston—I W Marks is planning a makeover.
The independently owned second-generation jeweler in Houston, Texas has announced it is undertaking a large interior renovation to be completed by the fall.
Owner Brad Marks said in a press release, "For the past 44 years, we have continually evolved and transformed the store to provide our customers the luxury experience synonymous with I W Marks, and we feel it is time to revamp the space once again."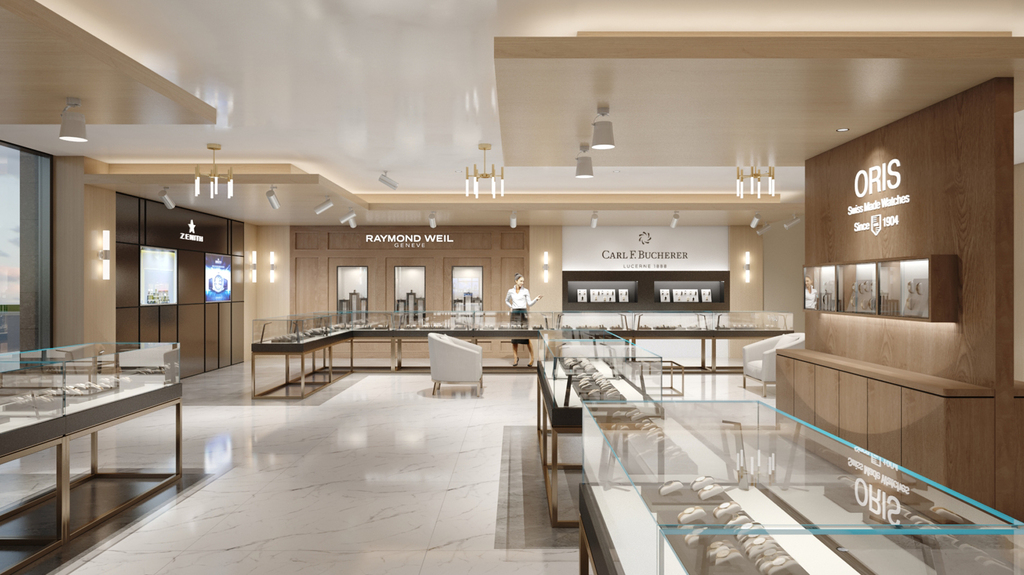 Founded in 1978 by Diane and Irv Marks, I W Marks was originally a 500-square-foot store. Today, it's a 7,500-square-foot space.
The Marks' son, Brad Marks, took over in 2008.
The store specializes in fashion fine jewelry from brands like Suzanne Kalan, Mattia Cielo, and Kimberly McDonald, as well as bridal jewelry from the likes of Michael M. They also stock luxury watches from Zenith, Oris, Raymond Weil, and IWM Watches.
I W Marks also has a thriving custom jewelry business with a team of in-house master craftsmen.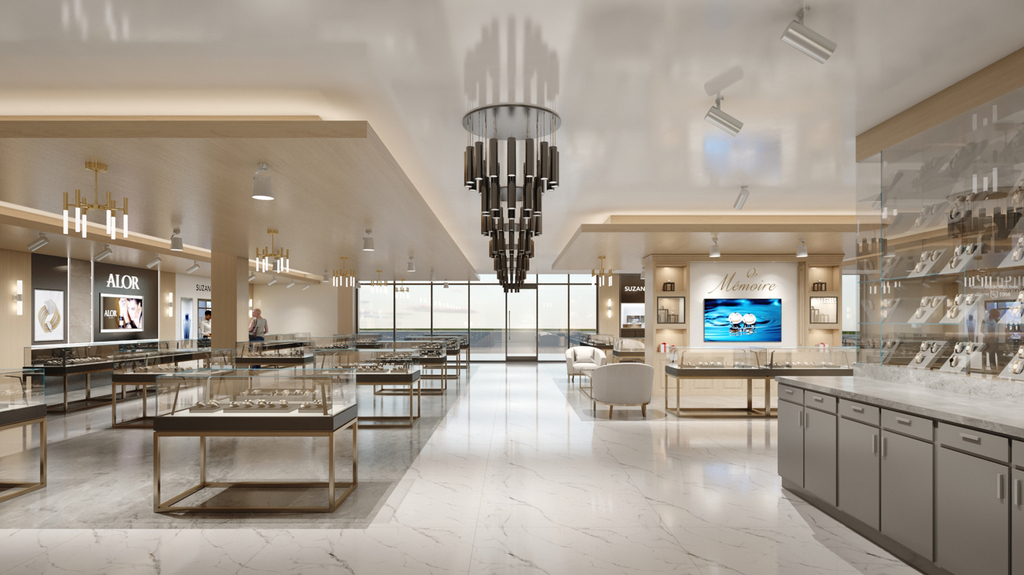 Houston architectural firm IdentityArchitects is spearheading the store renovation. It will feature a new layout with items organized by brand. 
There will be a bar, a private viewing room, and a seating lounge. New light fixtures, furniture, and display cases will also create an elegant store feel.
The renovation includes an inventory revamp. Starting this month, I W Marks has been cleaning house with discounts up to 70 percent off. 
It's enlisted several new brands, such as Franck Muller, Carl F. Bucherer, Angelus, and Oris in the timepiece arena and Michael M, Konstantino, Mémoire, and Lashbrook for jewelry brands. 
With many updates in its 40-plus years of business, the last renovation was five years ago.
Marks said, "It's healthy for a business to evaluate every few years and make changes if necessary. We're making dramatic changes to ensure we remain the top jewelry and watch destination in Houston for decades to come. We are very excited for the future of I W Marks."
 Related stories will be right here … 
I W Marks is located at 3841 Bellaire Blvd in Houston.
It's one of the latest independents to announce expansions or new store plans. 
Chicago's C.D. Peacock will
open a new 20,000-square-foot store
at an outdoor mall in the Oak Brook suburb this fall.
Lee Michaels is set to open a new store in the fall as well, a
10,000-square-foot location
in a suburb of New Orleans.
Arkansas jeweler Sissy's Log Cabin, meanwhile, will open a new store in West Little Rock this May, its
sixth location overall
.
More on Independents