'Rarest of the Rare' Blue Diamond Expected to Top $48M at Auction
The 15.10-carat fancy vivid blue, mined by Petra last spring and purchased by De Beers and Diacore, heads to Sotheby's in April.
New York—One big blue diamond made headlines when it was uncovered in South Africa last year and purchased by two major players. Now it's doing so again as it heads to auction.
Sotheby's announced Wednesday it will offer the 15-carat fancy vivid "De Beers Cullinan Blue Diamond" in a single-lot sale this spring.
The diamond is estimated to sell for more than $48 million, or $3.2 million per carat.
Mining company Petra Diamonds uncovered the original rough, weighing 39.34 carats, at the Cullinan mine in April 2021.
De Beers Group and manufacturer Diacore International, a De Beers sightholder and master diamond cutter, purchased the stone for
$40.2 million last July
.
Since then, the companies have been analyzing, cutting and polishing the stone to bring the diamond that's been dubbed the De Beers Cullinan Blue to life.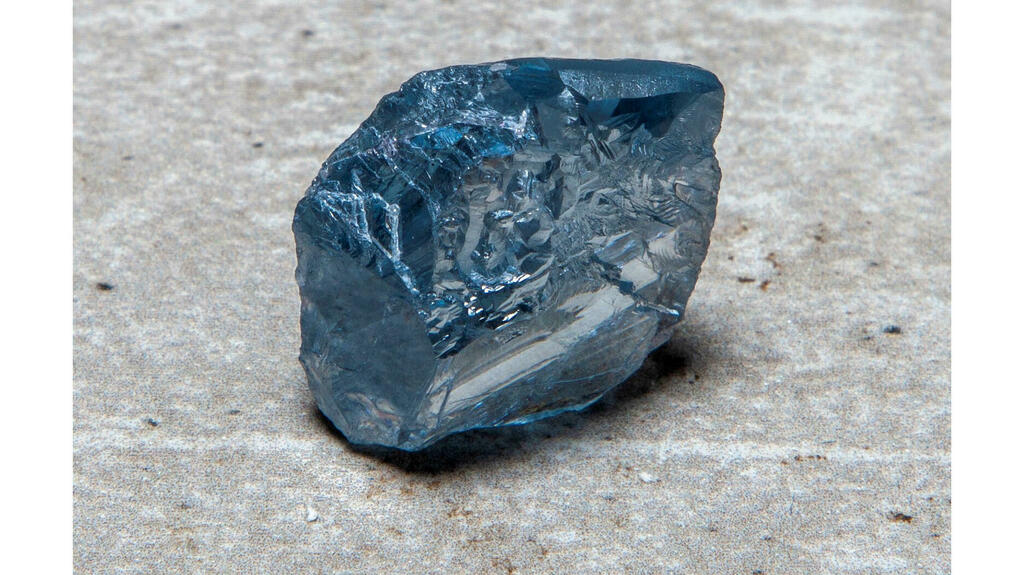 What emerged is an internally flawless 15.10-carat step-cut fancy vivid blue diamond Sotheby's is calling the largest vivid blue diamond ever to appear at auction.
The GIA Monograph Report on the stone states: "Achieving a fancy vivid color grade in a step cut or emerald cut adds to the rarity, since most other fancy shapes intensify the body color more efficiently in the face-up position than step cuts. To achieve a fancy vivid grade with a step cut or emerald cut, the inherent bodycolor has to be stronger than virtually every other fancy shape."
Sotheby's will offer the diamond in a live single-lot auction in late April—tentatively April 27—anchoring Sotheby's Hong Kong Luxury Week.
Prior to that, it will be showcased in a worldwide tour, starting in New York before traveling to London, Dubai, Shanghai, Beijing, Shenzhen, and Taipei.
"Blue diamonds of any kind are rare on the market, but this is the rarest of the rare; nothing of remotely similar caliber has appeared at auction in recent years. Hundreds of millions of years in the making, this extraordinary blue diamond is surely one of nature's finest creations," said Patti Wong, chairman of Sotheby's Asia.
"Now brought to dazzling life by the hand of one of the world's most skillful cutters, it is the ultimate masterpiece—as rare and desirable as the very greatest works of art. At a time of unprecedented demand for the finest, world-class, colored diamonds, we are incredibly excited to bring to the market what is sure to become one of the most celebrated gems in the world."
According to Sotheby's, only five blue diamonds weighing more than 10 carats have gone to auction before, with none exceeding 15 carats.
The world auction record for highest price per carat belongs to
"The Blue Moon of Josephine,"
a 12.03-carat internally flawless cushion-shaped fancy vivid blue diamond, which sold for $48.5 million, or about $4 million per carat, in November 2015.
The "Oppenheimer Blue," a 14.62-carat fancy vivid blue step-cut diamond,
sold for $57.5 million
in May 2016, setting the record for the most expensive jewel sold at auction.
The 59.60-carat "Pink Star" diamond later eclipsed the Oppenheimer Blue,
selling for $71.2 million
in April 2017. It remains the most expensive jewel ever sold at auction.
 Related stories will be right here …
More on Auctions