Here Comes … A Lot of Couples Getting Married
The number of weddings is expected to near 2.5 million in the United States this year, a number not seen since 1984.
New York—In terms of organizing large-scale events, the last few years have felt a little like learning how to drive a stick shift—difficult at first, with a lot of jerky starts and stops and plenty of unexpected stalls.
Members of the jewelry industry are well-aware of these difficulties, with the industry's stable annual slate of events turned upside-down for going on three years now.
Many couples looking to get married have experienced it too, with COVID-19 disrupting plans for big celebrations in 2020 and 2021, leading to expectations that there will be a lot of weddings in the United States this year.
Shane McMurray, founder and CEO of market research company
The Wedding Report Inc.
, predicts about 2.5 million couples will tie the knot in 2022 and spend an average of $24,300 on their wedding, while The Knot released a similarly bullish forecast of 2.6 million weddings. 
If achieved, it'll be the highest number of weddings in the U.S. since 1984—when baby boomers, then 20-38, were in the prime age bracket for marriage—figures compiled by McMurray from the U.S. Census Bureau show.
It's a boom that presents an opportunity for jewelers, from wedding-day jewelry for the bride or groom, gifts the couple exchanges, or presents for members of the wedding party.
Wedding Trends
Overall trends in the wedding industry mirror what's probably the most predominant engagement ring trend right now—couples want something customized that reflects their individual personalities and relationships.
Sheavonne Harris, a wedding planner and owner of
Events by Sheavonne
, said she sees clients whittling down their guests lists to include only close family and friends, investing in after-parties, skipping the wedding cake in favor of other desserts—one couple she worked with had an ice cream truck—and/or doing away with the traditional bridal party. 
"There's been a focus on what they actually want, as opposed to what they are supposed to have."— Sheavonne Harris, Events by Sheavonne 

And just as some brides opt for a colored stone engagement ring, some choose to wear wedding dresses that are not all white, whether it's a pop of color in a sash or overlay, a subtle all-over shade, or a bold hue.

Harris said one of her recent brides wore pink while another chose green, a trend she expects to continue. 

Couples want to look back on their wedding day and say, "it was exactly as we wanted it to be," not, "we did this because we felt obligated." 

"There's been a focus on what they actually want, as opposed to what they are supposed to have," Harris said. "It's definitely [them questioning], 'I don't want to do this, so why do I have to have it?'" 

McMurray said in his research, he also sees couples breaking from tradition, for a few reasons. 

First, cutting out some traditions—say, the cake or the flowers—allows them to be able to afford exactly what they want in other areas, like the caterer, venue, or photographer. 

This is especially true in 2022 as couples battle inflation, supply chain issues, and labor shortages. (Getting labor for events is "really hard right now," McMurray noted.) 


 Related stories will be right here … 
Secondly, many couples are footing the bill for all, or at least some, of their weddings so they feel free to design the sort of ceremony and celebration they want.
The Wedding Report has a rundown from 2017 detailing how often couples pay 100 percent of the cost for various aspects of their weddings, from the engagement ring (85 percent of the time) to musicians for the big day (62 percent).
On average, today's couples pay 100 percent of the cost for various aspects of the ceremony and celebration 72 percent of the time, according to The Wedding Report.
Lastly, McMurray sees the trend of breaking from long-held practices around weddings and wedding ceremonies as a reflection of a society that is becoming less tradition-bound.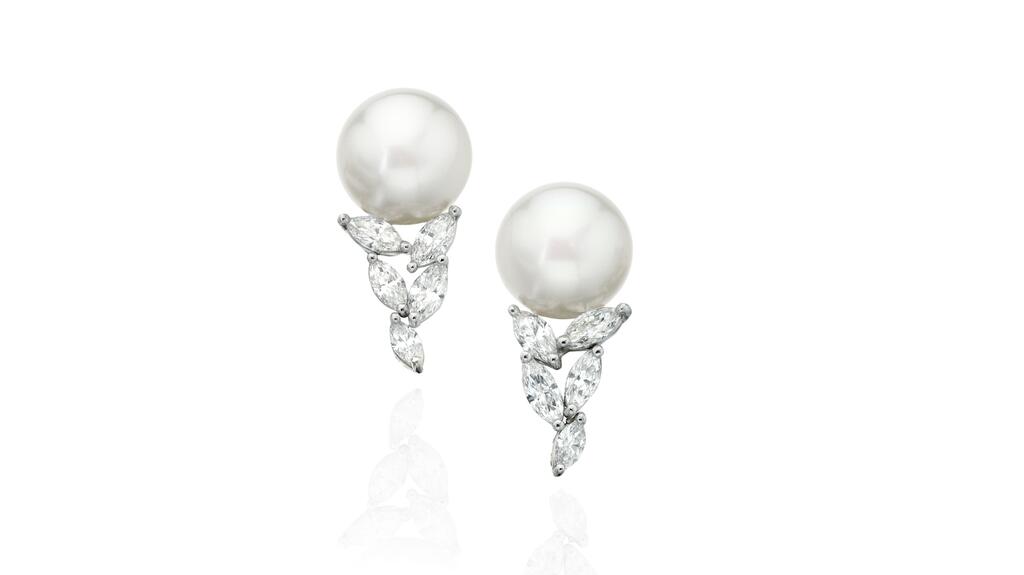 As for the timing of the 2.5 million weddings, McMurray said the core months for weddings vary depending on region but, typically, most weddings happen in May or June, and then September or October.
But if places are booked in 2022, that might force couples to look at traditionally less popular months, like July and August.
'Til Demand Dies Down
While the expected bump in the number of weddings presents an opportunity this year, McMurray noted that it's more of a pandemic-induced spike than a long-term uptick.
Data from the Centers for Disease Control and Prevention shows that the U.S. marriage rate—meaning the ratio of marriages to the entire population—
has been flat or declining
since the mid-1980s, something McMurray points out to his wedding vendor clients.
(The CDC keeps statistics on births, marriages, divorces, and deaths, all considered "vital statistics.")
He said many in the wedding and wedding-adjacent industries expected a big boom in nuptials in the United States when the millennials, the shadow generation of the 70-million-plus baby boomers, reached marrying age. 
National Jeweler was among them. In August 2010, this publication ran an article in its print edition titled "Here Comes the Millennial Bride," detailing how, "boomers' children [are] expected to have a big impact on the bridal market." 
But the boom hasn't happened, at least not yet.
In the decade since that article was published, the number of weddings in the U.S. has hovered between 2.1 million and 2.2 million each year, U.S. Census data shows.
Meanwhile, data from the CDC shows that the
marriage rate held steady
at 6.8 marriages per thousand people from 2010 to 2013.
It ticked up to 7.0 by 2016 but has since fallen off again, dropping to 6.1 marriages per thousand people in 2019. 
According to the data, that's below the lowest marriage rate recorded during the Great Depression (7.9 in 1932) and well below the post-World War II peak in 1946, when there were 16.4 marriages for every 1,000 people.
Looking past 2022, McMurray predicts the number of weddings will return to pre-pandemic levels. He forecasts 2.2 million weddings for 2023 and 2024, and 2.1 million for 2025. 
"We're only looking at a lot of weddings [this year] because of COVID and that's really the issue," he said. "It's not growth. It's pent-up demand."
More on Surveys