CD Peacock to Open Massive Flagship in Chicago Suburb
Owner Seymour Holtzman has also transferred leadership responsibilities to his son, Steven.
Chicago—C.D. Peacock owner Seymour Holtzman has handed over the reins to his son Steven Holtzman as the jeweler prepares to open a new store in a luxury shopping destination.
Seymour, a businessman with a background in trade policy,
purchased the jeweler in 1993
—one of a few times it has changed hands—following the bankruptcy of former owner Birks.
After two decades, he has transferred leadership to his son, effective this month.
Steven assumes the role of vice chairman while his wife, Qi Holtzman, becomes chief experience officer. The pair have relocated from Switzerland to Chicago.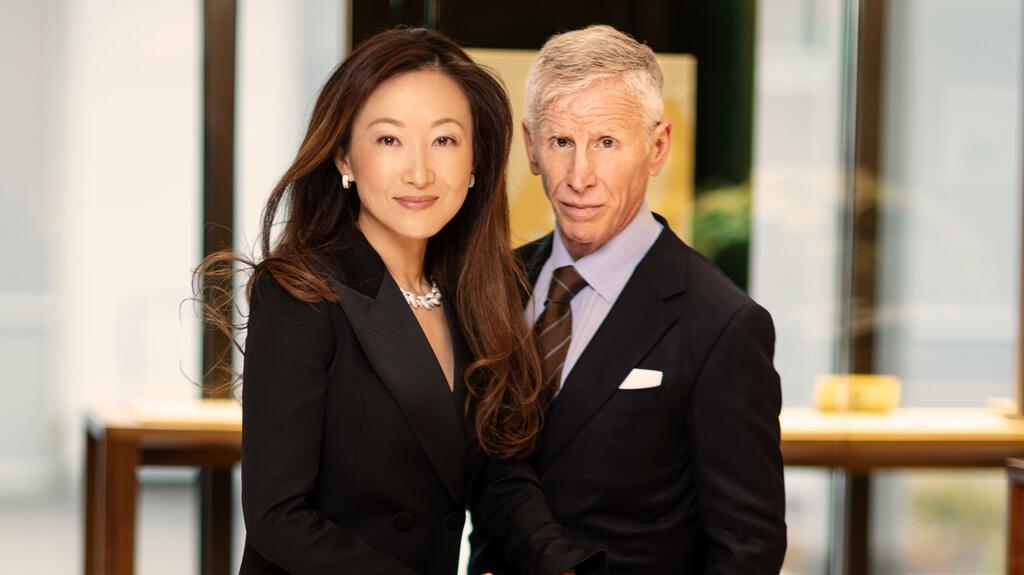 Steven has worked in the luxury watch market for three decades, working alongside retailers in Europe, Asia, and the Middle East.
"Chicagoans can expect to see C.D. Peacock fanning its vibrant feathers in new places, with unique concepts and strong luxury brand partnerships to serve future generations," said Steven in a press release about his new role and the upcoming store opening.
"Qi and I are honored to be overseeing one of the most exciting times in our company's history."
The retailer, originally called The House of Peacock, opened in February 1837 in Chicago.
The jeweler has a
storied history
, from surviving the city's great fire to serving A-list clientele through the ages, from Mary Todd Lincoln to Mick Jagger.
It will celebrate its 185th anniversary this year.
 Related stories will be right here … 
C.D. Peacock's new 20,000-square-foot store is slated to open this fall at Oakbrook Center, an outdoor mall in the Chicago suburb of Oak Brook.
While jewelry, and the luxury market at large, had a strong year in 2021, the construction of this mega-store is less about the current economy and more about the company's vision for the future, said a C.D. Peacock spokesperson.
The "flagship mansion," as the company describes it, will feature a lounge, restaurant, rooms for VIP customers, and an outdoor space.
C.D. Peacock carries a range of luxury watch and jewelry brands, including Rolex, Cartier, Omega, and Mikimoto.
"The investment in our flagship mansion at Oakbrook Center—where 20 million visitors annually spend over $1 billion—is a natural choice as consumer lifestyles and spending shift to the suburbs," said Steven Holtzman.
"Open space, eclectic restaurant offerings and ample free parking combine to provide the perfect backdrop for our new location, which will redefine the way consumers shop for luxury."
The company declined to disclose the cost of the new store at this time.
C.D. Peacock is one of several independent jewelers that have announced plans for big new stores, including
Zadok Jewelers'
28,000-square-foot space in Houston, which opened in May 2021, and
Lee Michaels'
soon-to-open 10,000-square-foot store in Metairie, Louisiana. 
C.D. Peacock has been a mainstay on the Chicago jewelry scene since its opening in 1837, making it one of the city's oldest jewelers. It currently has three locations in Illinois.
"We are proud of our heritage and continue to invest in the region," said Steven Holtzman.
"By significantly boosting the retail sector with another 'first,' C.D. Peacock continues to exceed consumer demands for exceptional quality, impeccable service, and an elevated shopping experience."
More on Independents