Ransom & Randolph Celebrates 150 Years
The casting technology company will host two celebratory social media contests throughout the year.
Maumee, Ohio—Ransom & Randolph is celebrating its 150th anniversary this year.
Founded in 1872 by John Ransom, the company got its start providing supplies, instruments, and furniture to barbers, doctors, and dentists.
Its casting technology also has been used by jewelers, foundries, and dental labs since the 1800s.
Ransom's brother-in-law, Thaddius Randolph, later joined as a partner. The Ransom & Randolph Co. was incorporated in 1892.
Today, Ransom & Randolph makes
jewelry products
for casting brass, bronze, gold, platinum, silver, stainless steel, and more. 
"We have achieved this milestone through the hard work and dedication of our employees and the culture of service that exists throughout the organization," said President Daniel Nixon in a press release about the anniversary.
"Throughout 2022, we will be looking at where we started, what we have achieved, and what our plans are for the future," he added.
To celebrate its sesquicentennial, the company is hosting two social media contests throughout the year.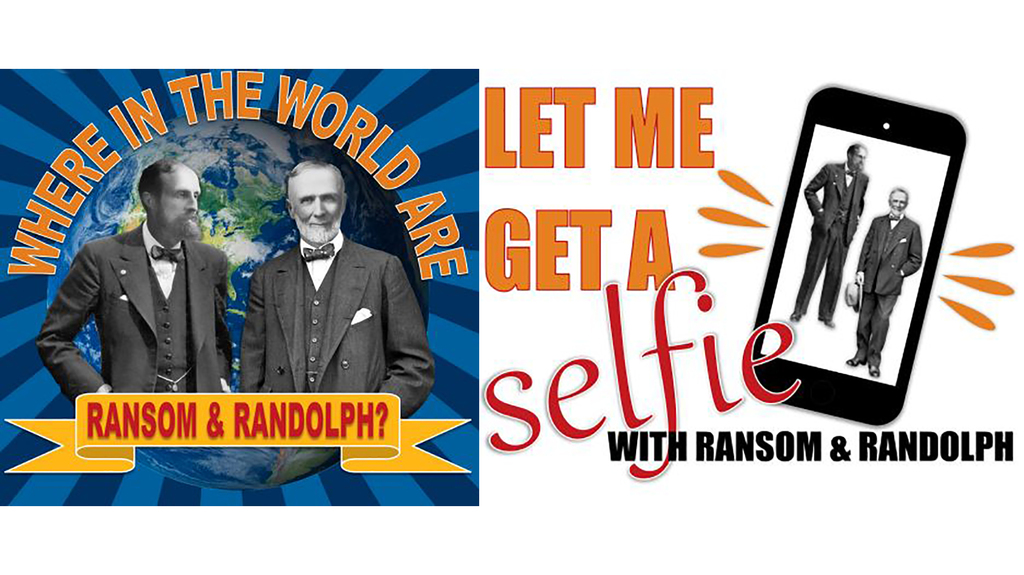 The "Where in the World are Ransom & Randolph?" contest asks entrants to print and cut out a picture of Ransom & Randolph, then take a picture of the cut-out against any backdrop anywhere in the world.
The "Let Me Get a Selfie with Ransom & Randolph" invites entrants to visit the Ransom & Randolph booths at trade shows throughout the year and take a selfie with a cut-out of the duo.
The company expects to have a booth at the
MJSA Expo
.
For both contests, entrants must post the picture to Facebook or LinkedIn, tag the company in the post, and use the hashtag #RR150years to enter.
The games can be played all year long as there will be a quarterly drawing for each contest in March, July, September, and December, with every picture equaling an entry. 
The winners, four for each contest, will each receive a $150 Amazon gift card.
The company will also be sharing fun facts about its 150-year-long history across its social media channels.
For more information about the company and the contests, visit the Ransom & Randolph
website
.
 Related stories will be right here … 
More on Independents
Independents
Aug 11, 2022