Piece of the Week: Angely Martinez's Island Bar Ring
The designer's memories of beach trips and nature in the Dominican Republic inspired her new opal and pearl collection, "Aqualescence."
Angely Martinez
's new collection uses two gemstones traditionally associated with water—the pearl and the opal—to pay homage to the Dominican Republic, and the result is both unique and lovely.
"Aqualescence," a combination of aqua (water) and luminescence, launched this past summer and incorporates mainly boulder opals responsibly sourced from Australia the designer collected during the early days of the COVID-19 lockdowns.
Martinez, author of the June 2020 open letter about the
lack of support and equity for BIPOC designers in the industry
, said her Dominican Republic roots and memories of beach trips and nature served as inspiration for "Aqualescence."
She handcrafted the collection at her home studio over the course of a year.
Our Piece of the Week is the collection's "Island Bar" ring. It features a 9-carat boulder opal with a resin-set pearl perched at the widest end of the gemstone.
The ring is available in sterling silver ($995, pictured above), in sterling silver with 18-karat yellow gold details ($1,250), or in 18-karat yellow gold ($3,550), with buyers able to pick from a selection of opals for their piece.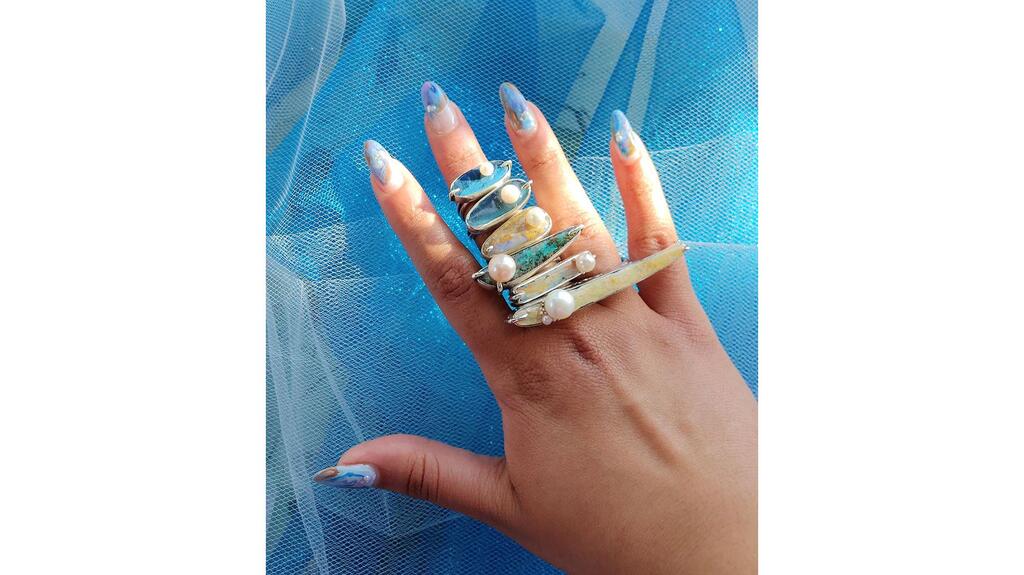 More pieces from "Aqualescence" are pictured above, and the full collection can be viewed
on the designer's website
.
More on Collections
Collections
Nov 27, 2023