Neiman Marcus' Fantasy Gifts Are as Extravagant as Ever
Plus, a look at what the luxury retailer has in store for the holiday season.
Dallas—Neiman Marcus' annual holiday catalog is here.
The release of the 2021 Christmas Book is part of the company's new holiday campaign, "Celebrate Big, Love Even Bigger."
The campaign's theme is "empower[ing] customers to smile big, laugh big, give big—and love even bigger."
The luxury retailer will have style advisors available to help shoppers find the perfect gift via in-store consultations, video calls, emails, texts, or direct messages.
The company is channeling Santa's Workshop for its "In-Store Gift Suites," letting guests create and customize gift boxes, filled with items from anywhere in the store.
In addition, Santa Claus will be stopping by for in-person visits in select stores, and also offering virtual one-on-one visits.
Neiman Marcus' holiday campaign
video
, directed by Anais La Rocca and produced by The Mill, tells the story of love and togetherness during the holidays.
The video features dancers Alison Ingelstrom and Andre Malcolm, and a rendition of "It Had to Be You" by singer and songwriter Rachel Norman and an accompanying jazz orchestra.
The song will be available on platforms such as iTunes, Apple Music, and YouTube Music, and will be featured on Neiman Marcus' Spotify holiday playlists.
Its holiday campaign will be shared via multimedia, print and digital advertising, in-store visuals and events, social media, and native content.
"From our assortment of extraordinary gifts—including legendary Fantasy Gifts—to our in-store gifting lounges and experiences, we're prepared to help our customers make this one of the most special holidays as we return to celebrating in person again with our families and friends," said Lana Todorovich, president and chief merchandising officer of Neiman Marcus, in a press release about its new campaign.
Neiman Marcus' famous catalog was first published in 1926 as a 16-page booklet, intended as a Christmas card to its best customers.
Now in its 95th edition, the luxury retailer's catalog has since evolved to more than 200 pages.
It's best known for its over-the-top "fantasy gifts," first introduced 60 years ago, and this year is no different.
This year's gifts "were curated with a focus on celebrating family, traditions, togetherness, and a desire to shift toward a more sustainable lifestyle," said Neiman Marcus.
Here are some examples of its one-of-a-kind extravagant offerings.
The 'Mughal Heart Diamond'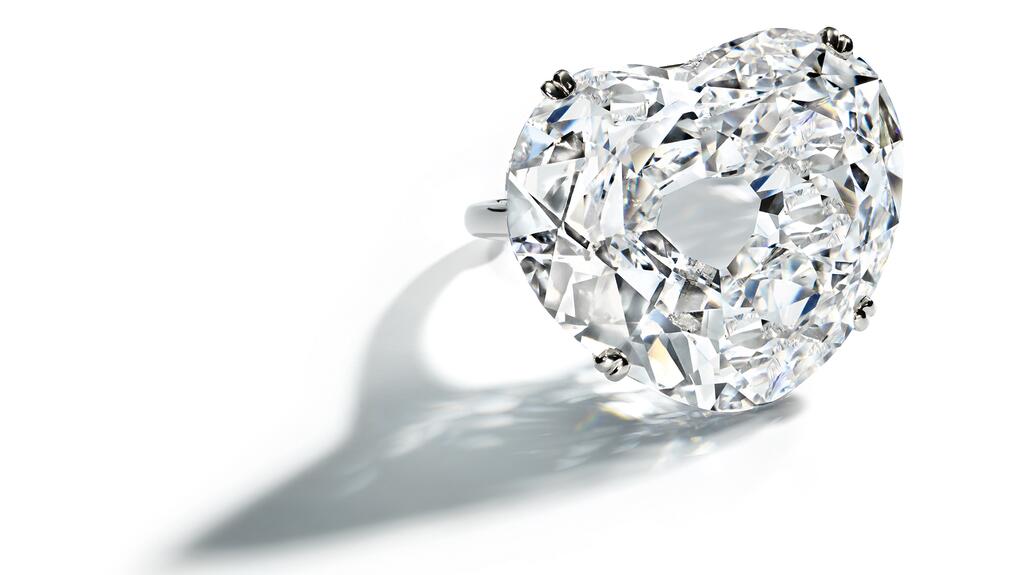 One of the catalog's most expensive gifts is the one-of-a-kind "Mughal Heart Diamond," weighing in at 30.86 carats.
The heart-shaped Type IIa, D color, internally flawless diamond is mounted in a Harry Winston platinum ring.
As an added bonus, the lucky recipient can name the stone and the Gemological Institute of America will issue a monograph to make it official.
With the purchase of this gift, a donation of $300,000 will go to the Heart of Neiman Marcus Foundation.
There are several other jewelry brands featured in the holiday catalog, including Oscar Heyman, David Yurman, Anita Ko, Suzanne Kalan, and Jennifer Meyer.
Vista Alegre Personalized Dinnerware and a Trip to Portugal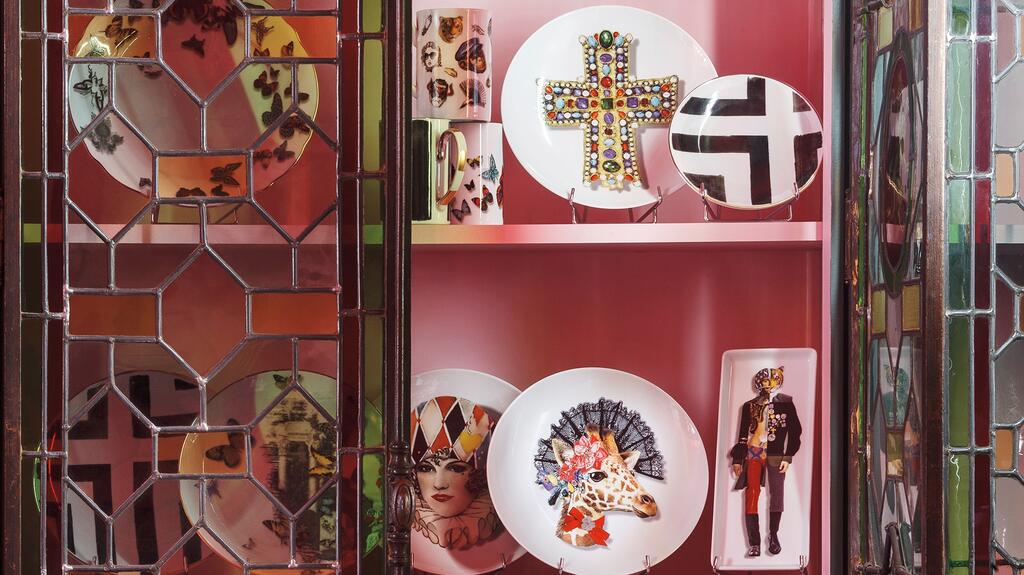 This $80,000 one-of-a-kind gift sends the recipient and one guest on a trip to Portugal to take in the country's history, architecture, and natural beauty.
Guests receive accommodations at two luxury hotels, three nights at the Montebelo Lisbon Downtown Apartments, and three nights at the Montebelo Vista Alegre Ílhavo Hotel.
A professional photographer will tag along to capture the trip's special moments.
Activities include a private tour of the porcelain factory, sightseeing trips to national monuments, a helicopter ride over the coastal Arrábida region, lunch on a private yacht, and more.
While there, guests will design a bespoke fine porcelain place setting for 12.
Founded in 1824, Vista Alegre is best known for its decorative porcelain, with many hand-painted by master artisans.
A donation of $10,000 will be made to The Heart of Neiman Marcus Foundation.
The "Little People, Big Dreams" London Adventure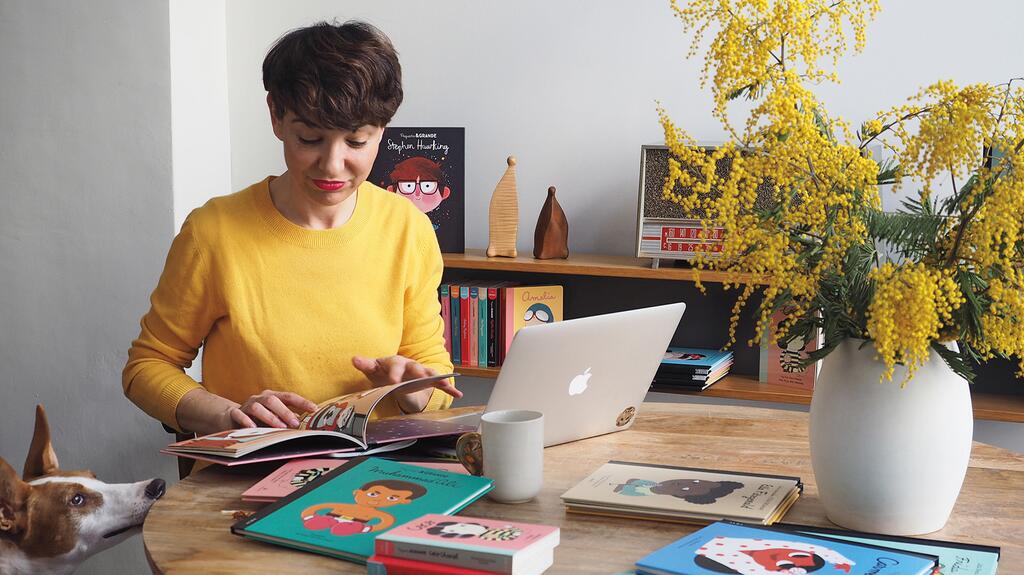 A perfect present for avid readers, this gift gives recipients the opportunity to work alongside Maria Isabel Sánchez Vegara, the author behind the kid-friendly biography series "Little People, Big Dreams," and a group of illustrators in London.
The team will sit down for lunch and co-write a story about a special family member that's a source of inspiration.
The story will be turned into 25 copies of a special personalized edition of the series. The gift also includes the series' complete library of more than 50 books.
The experience, which does not include travel and accommodations, will cost $35,000. There is only one available.
 Related stories will be right here … 
A Hummer, But Green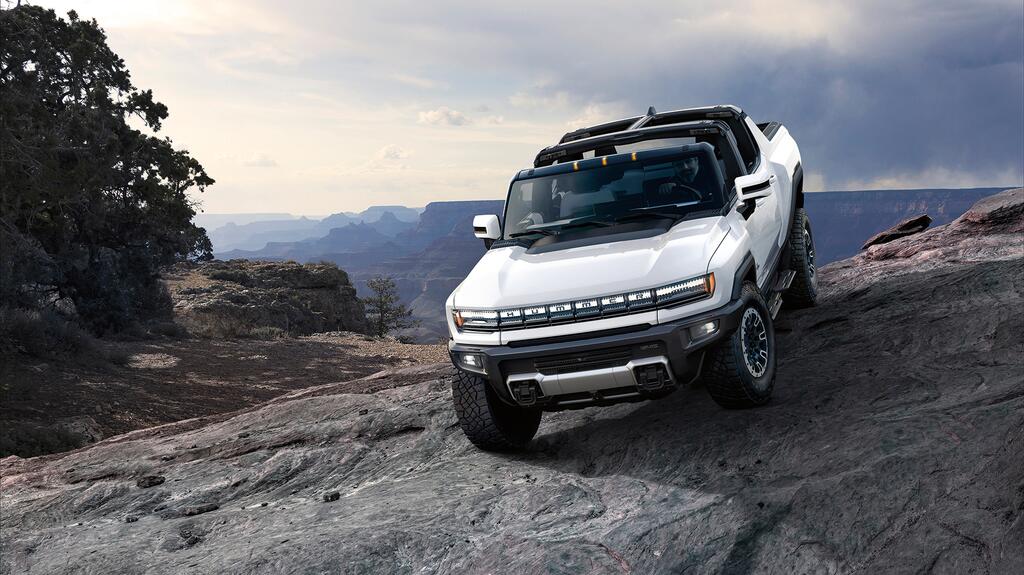 The world's first fully electric Hummer is billed as one of the retailer's sustainability focused "fantasy gifts."
The Barrett-Jackson Hummer EV Edition 1 was created with the help of automotive expert Craig Jackson, the chairman and CEO of collector car auction company Barrett-Jackson.
The special edition includes two-tone handcrafted leather seats, anodized metal accents, a bespoke steering wheel, a white exterior, and transparent sky panels.
An electric charging station will be installed in the recipient's home and they will also receive guaranteed priority parking with a charging station at their chosen Neiman Marcus store.
The gift also includes VIP access for two to the owner's skybox at the 2022 Barrett-Jackson Scottsdale Auction in January and the opportunity to "drop the gavel" on the auction block.
This experience retails for $285,000, with a $10,000 donation going to The Heart of Neiman Marcus Foundation.
Wardrobe Makeover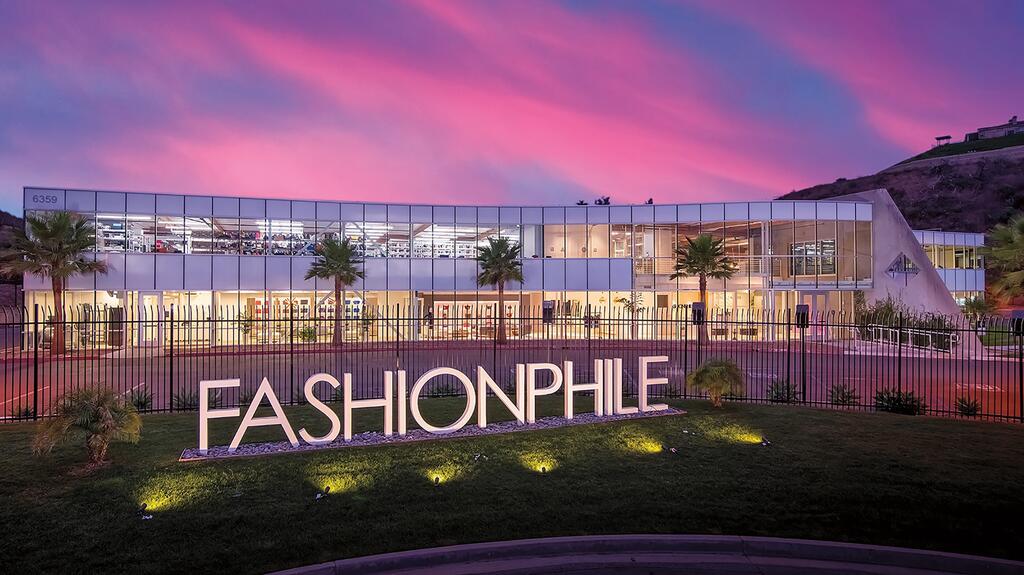 Another sustainability focused gift is a three-part shopping experience, built to showcase fashion's circular economy.
With the help of experts from Fashionphile, a high-end consignment boutique in New York City, the recipient will look through their closets for items to sell to the store.
Next, Neiman Marcus Fashion and Lifestyle Director Lisa Aiken will accompany the recipient on a $100,000 shopping spree to a Neiman Marcus store of their choosing.
Then, they'll head to Fashionphile headquarters to meet Founder and President Sarah Davis, who will give them an all-access pass and help them choose five vintage pieces to borrow and swap out anytime for the next 12 months.
The experience, which also includes a bespoke Neiman Marcus handcrafted acrylic 48" x 28" trunk, will cost $345,000.
A donation of $10,000 will be made to
The Ellen MacArthur Foundation
.
Celebrate in 1920s Style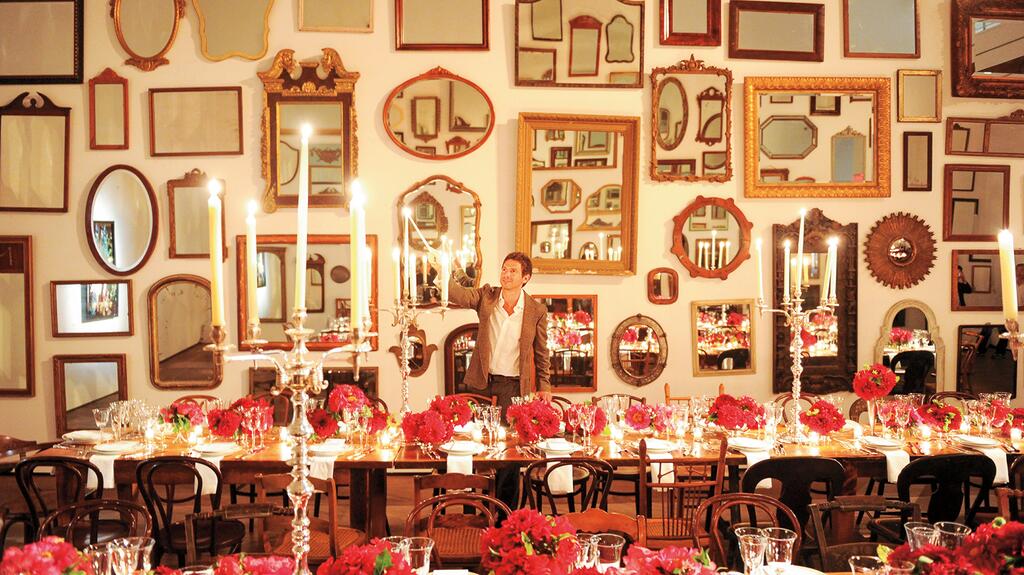 This catalog has several experience-based gifts, including a 1920s throwback party.
Expert party planner Bronson Van Wyck will organize a party for 20 guests at the legendary Apollo Theater in Harlem.
Guests will receive signed copies of Bronson's book "Born to Party, Forced to Work."
The recipient will see their name in lights on the marquee, in addition to music, cocktails, and a dining experience prepared by a Michelin-starred chef. There will be a live band on the famous Apollo stage and a DJ for the afterparty.
This gift will cost $395,000, with a donation of $50,000 going to
the Apollo Theater Foundation
.
A Winter Ski Wonderland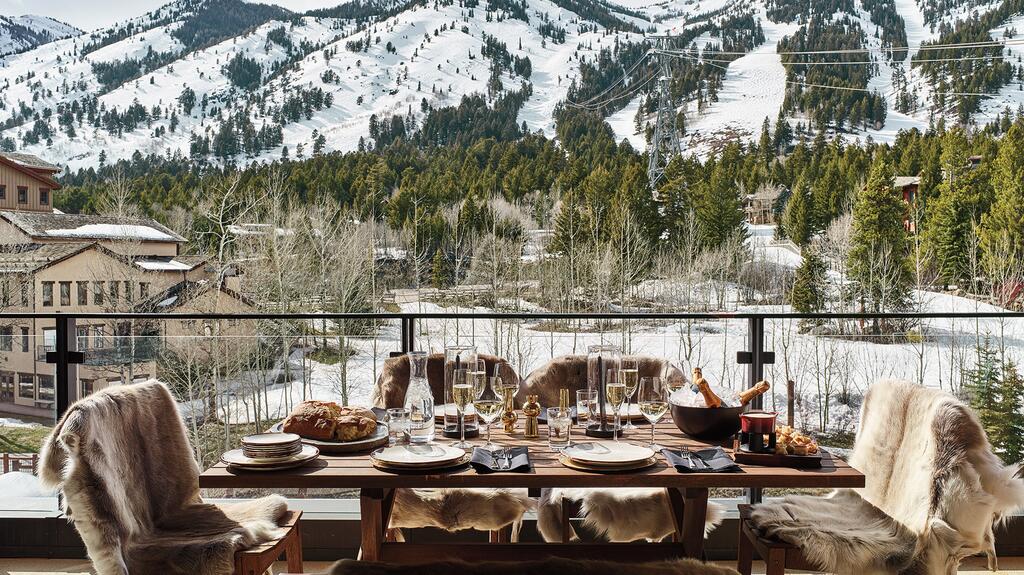 This recipient of this gift will hit the slopes with an Olympic champion.
Lindsey Vonn will ski with a group of six as part of this holiday gift.
Guests will stay at Caldera House, a premier luxury hotel in Jackson Hole, Wyoming, with amenities like a home theater, fire pit, dedicated concierge and ski valet.
Designer ski wear for all will be provided by Neiman Marcus as well as a private ski boot fitting and equipment setup by the experts at the Mudroom pro shop, Caldera House's on-site ski shop. A pair of Lindsey Vonn's signature YNIQ ski goggles will also be included.
This ski trip of a lifetime will cost $235,000, with $10,000 going to
The Lindsey Vonn Foundation
.
For more information about the retailer's holiday offerings, visit the Neiman Marcus
website
.
More on Majors