Post-Bankruptcy, Neiman Marcus Looks to Reintroduce Itself
The department store chain introduced a new fall campaign and will bring back "The Book."
The department store chain is asking shoppers to "Re-Introduce Yourself" following all of the changes it has experienced over the past year.
From COVID-19 to a bankruptcy filing, the retailer, and its customers, had a rough 2020, but the retailer said there's reason for optimism.
"The upward business momentum we've experienced has been an optimistic sign of new possibilities and a new world," said Lana Todorovich, president and chief merchandising officer at Neiman Marcus, in a press release about the campaign.
"This season calls for all of us to re-introduce who we are and what we've learned about ourselves. It's time for Neiman Marcus to do the same, and we want our customers to not only meet us again but know that we're in this together."
The retailer's in-house creative team put together a campaign that spans multimedia print and digital advertising, native content, social media, and in-store visuals and events.
 Related stories will be right here … 
The campaign was shot on-location in Art Omi's sculpture and architecture park in upstate New York, on the Million Air runway in Dallas, and in-studio.
More than 100 brands, including more than 40 new luxury and emerging brands, are featured in the campaign.

The campaign will include a video directed by Anais Larocca and produced in partnership with award-winning production studio The Mil. It is set to debut this month. 
"The video is a metaphor for the transformation of everyone, who, for the past year or so, felt life and self-expression were on pause," said Neiman Marcus.
The visual narrative, expressed via dancers choreographed by Amy Gardner, will show how customers have changed and how they will "triumphantly re-emerge into the outside world."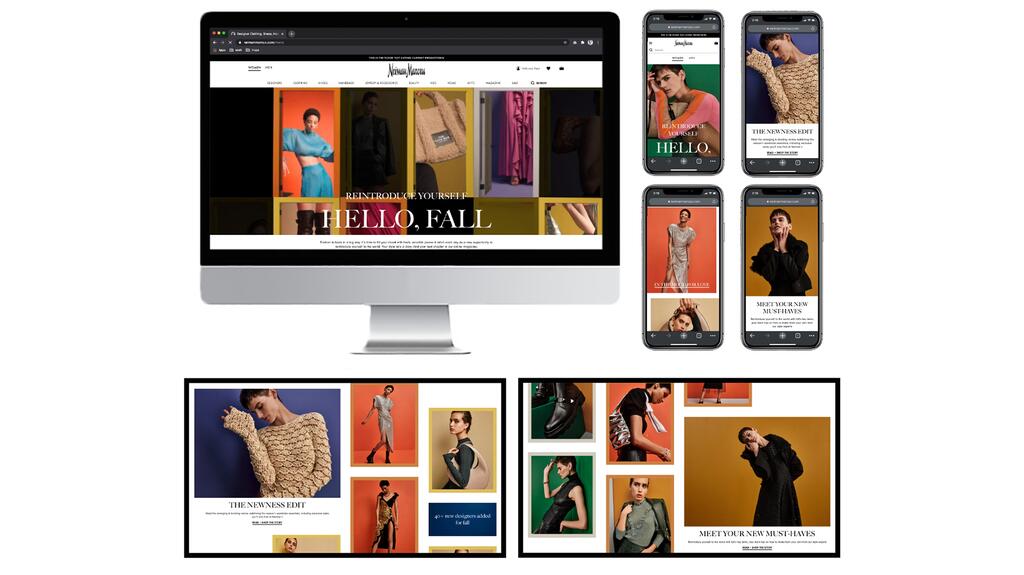 "Re-Introduce Yourself is an opportunity for us to convey how we've evolved and share our re-imagined fashion perspective and hopefulness for the future that lies ahead while inspiring our customers to stylishly and confidently follow suit," said Chief Marketing Officer Daz McColl.
"Not only is it the first time we have featured real style advisors in a spot, but it's also an ode to the vitality of their relationships with our customers and commitment to supporting each one in this new era by consistently providing personal and inspirational experiences."
The "Re-Introduce Yourself" digital campaign stories will continue to go live throughout the season on Neiman Marcus' magazine as well as via email and social media.
In addition to the new campaign, Neiman Marcus is bringing back, "The Book," its seasonal editorial publication.
Available in-home to customers Aug. 30, it will feature new content, including interviews with Gabriela Hearst of the eponymous brand and Chloe, and Virgil Abloh of Off-White and Louis Vuitton.
For more information about the campaign, visit the Neiman Marcus
website
.
More on Majors