Original Designs Partners with Greenland Ruby
The "LoveFire" collection is available for holiday delivery.
New York—Original Designs has a new collection that's ready for Q4 delivery to retailers.
The New York City-based designer has launched "LoveFire," a collection created in partnership with Greenland Ruby.
Available in gold and sterling silver, the collection features Greenlandic rubies and pink sapphires, accented with diamonds.
Original Designs said the collection is for the consumer who values transparency and responsible sourcing. Each piece comes with a card of authenticity guaranteeing the origin of the ruby, which has been tracked from mine to market.
Additionally, each purchase gives back to the PinkPolarBear Foundation, benefitting education and cultural projects in Greenland.
Original Designs President and CEO Victor Weinman said that as a member of the Responsible Jewelry Council, the LoveFire collection is in line with its shared "vision of transparency, traceability, and the protection of our planet."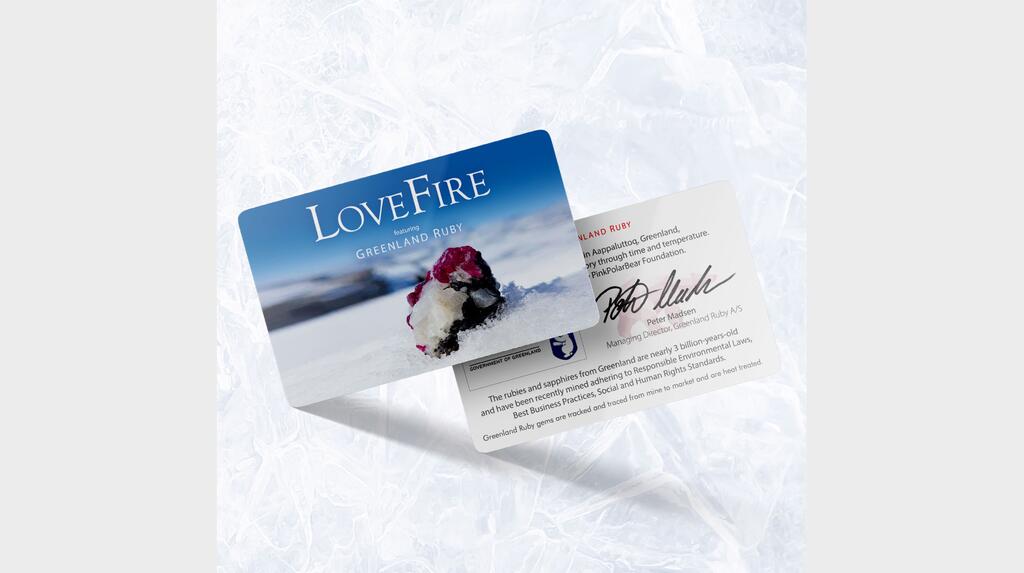 "We are proud to celebrate our 60th anniversary by partnering with Greenland Ruby on this collection that is responsibly sourced, sustainable, and gives back to the Greenlandic community," he said. 
Greenland Ruby CEO Magnus Kibsgaard said, "We are thrilled to be working with ODI. This collection means that our rare and unique gems will be made available to a new generation of jewelry buyer who is not only concerned with design and craftsmanship, but who prioritizes sustainability and responsibility."
Greenland Ruby CCO Hayley Henning added, "ODI's contribution will be substantial over the long-term and will go a long way to benefit the communities at the source of where the gems are mined."
LoveFire will hit Original Designs retailers in Q4, in time for holiday shopping. 
Interested vendors may contact Jeff Weinman at
Jeff@Team-ODI.com
.
 Related stories will be right here …
More on Collections