Al Capone's Jewels Smash Auction Estimates
The top watch and jewelry lots included Capone's Patek Philippe pocket watch and a diamond tie bar.
Sacramento—Businessman-turned-gangster Al Capone is one of the most notorious figures in American pop culture.
Items from his estate hit the auction block at Witherell's in Sacramento, California last week, prompting auction-goers to pay top dollar to take home a piece of history.
"A Century of Notoriety: The Estate of Al Capone" featured jewelry, watches, firearms, vintage photographs, furniture, and other items once belonging to the infamous name, which sold for more than $3 million total.
When Capone died in 1947, his widow, Mae Capone, moved into the guest quarters of their Palm Island, Florida mansion and left the main house untouched until its sale in 1952. 
She passed heirlooms on to their only child, Sonny Capone, and to his daughters, Barbara, Diane, and Ronnie.
Al Capone's granddaughters helped to orchestrate the auction, hoping to share their view of him with the world after living most of their lives out of the spotlight in Northern California.
While the public remembers Capone for his gangster reputation and life of crime, his family remembers him differently, a view shared by Diane Capone in her 2019 book, "Al Capone: Stories My Grandmother Told Me."
"What people don't know is his personal story as a father and grandfather and his painful path of redemption while at Alcatraz," Diane said in a press release about the auction. 
"That is the unknown Capone I talk about in my book, and it's the story that comes to life with these family treasures."
The top-selling lot was a Colt Model 1911 semi-automatic pistol, said to have been Al Capone's favorite .45 firearm.
It sold for $1 million, exceeding its $100,000 to $150,000 estimate by a country mile.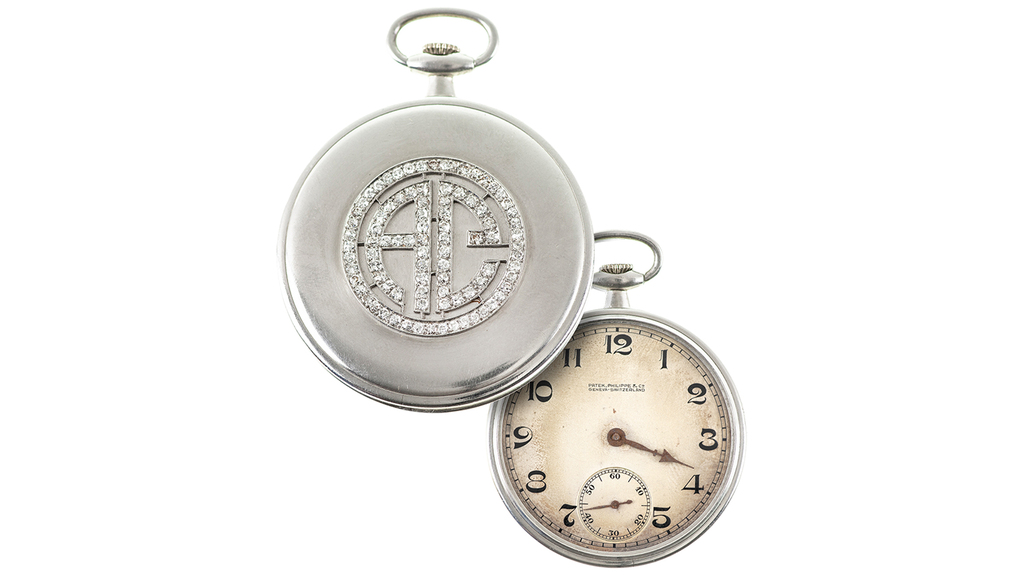 The top lot in the jewelry/watches category was Al Capone's Patek Philippe pocket watch, seen above, with 90 single-cut diamonds (0.02 carats each/VS clarity/EF) with a platinum contract case featuring a signed dial and movement.
It sold for $229,900, far surpassing its $25,000 to $50,000 estimate.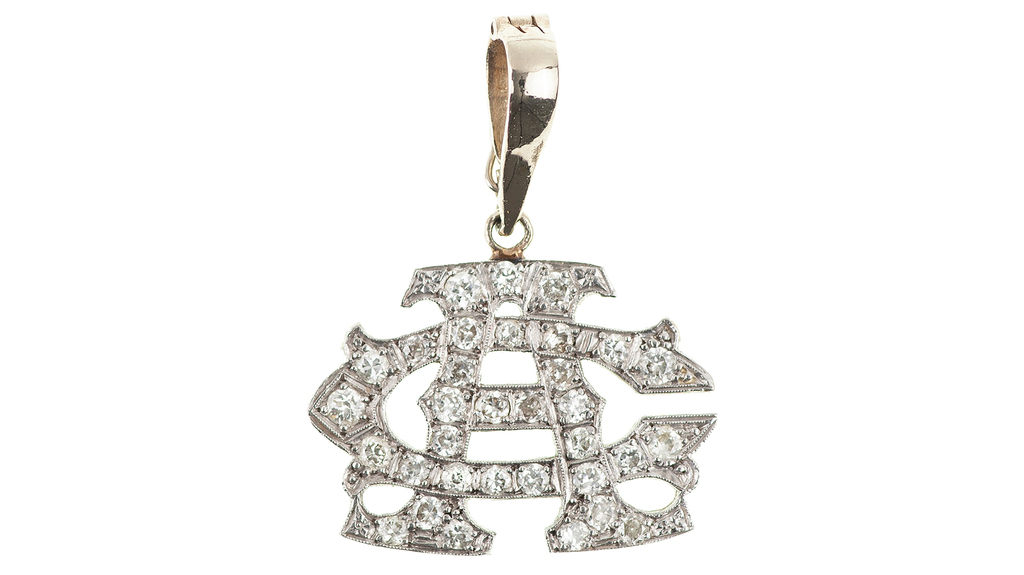 A 14-karat white gold and diamond monogram "AC" pendant, seen above, sold for $82,280, well above its $2,500 to $5,000 estimate.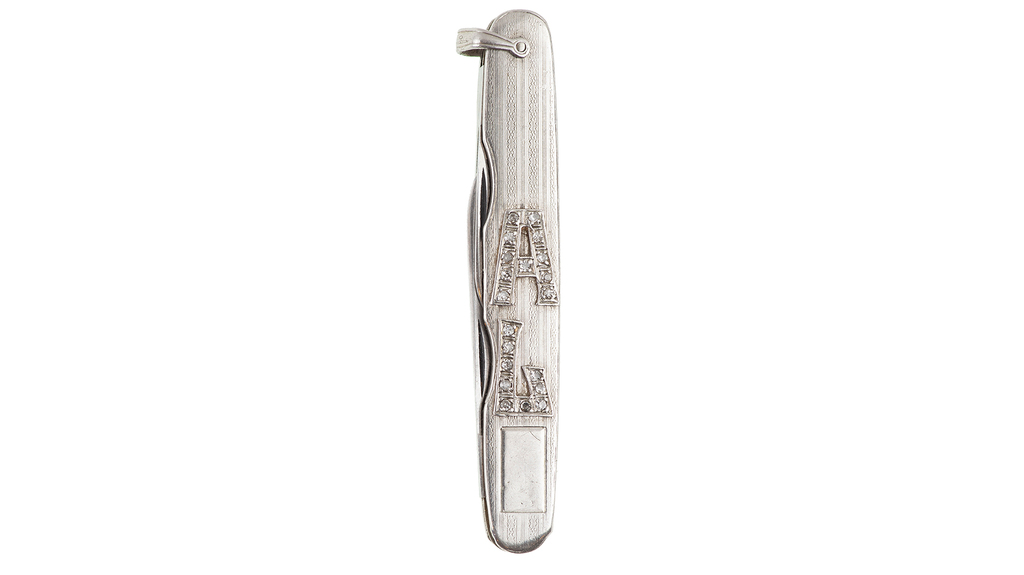 The above platinum Haynes Stellite pocketknife, set with 20 single-cut diamonds to spell "Al," sold for $78,650, surpassing its $2,500 to $5,000 estimate.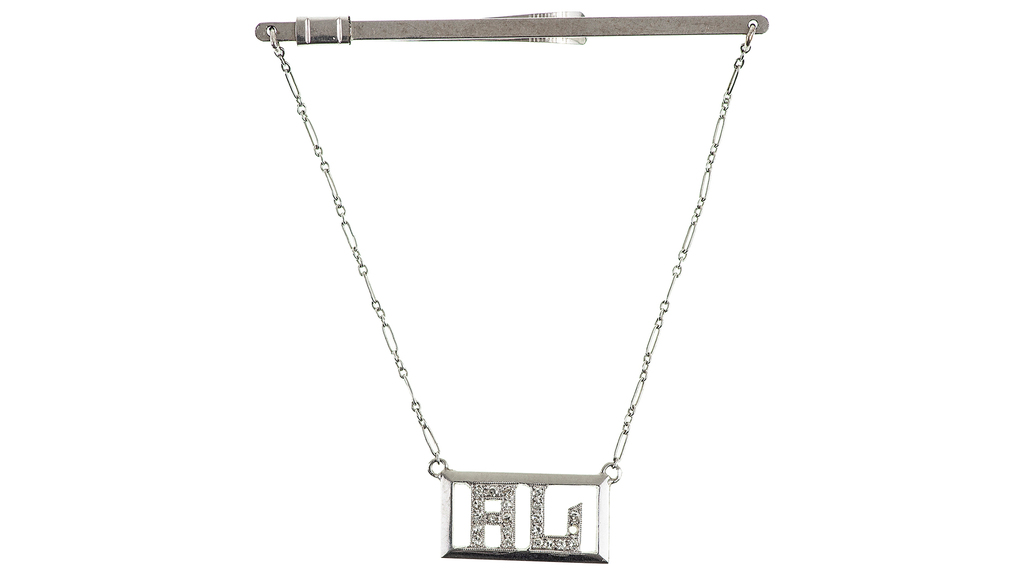 Capone's diamond tie bar (above), set with 21 single-cut diamonds, each .005 carats, VVS, and D, E, or F in color, sold for $22,990, well above its $2,500 to $5,000 estimate.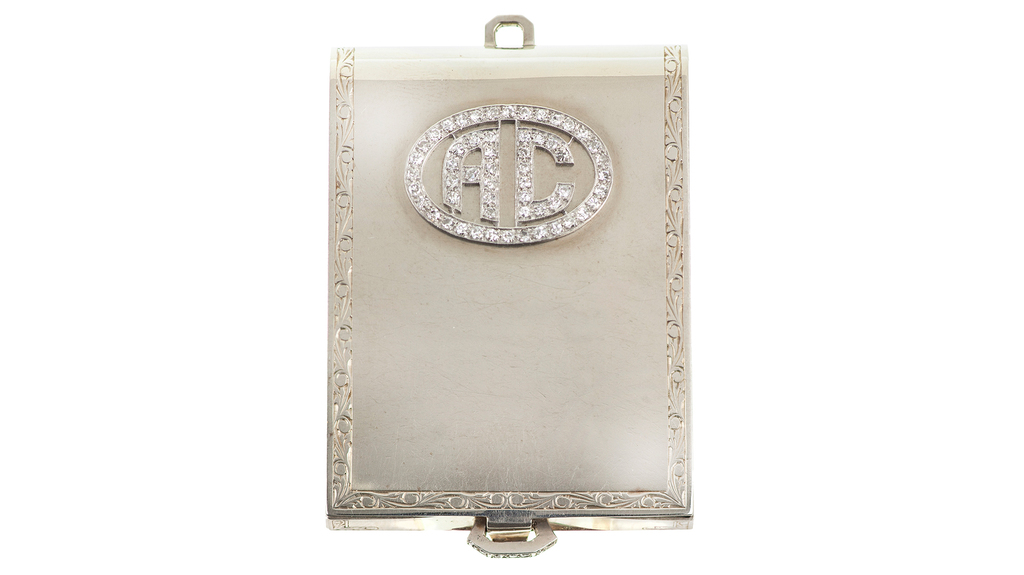 Capone's 14-karat white gold matchbook cover, set with 63 diamonds, sold for $36,300, far exceeding its $2,500 to $5,000 estimate.
Other jewels up for auction included money clips, cufflinks, and stick pins, all of which sold for above their estimates.
 Related stories will be right here … 
More on Auctions