Joanna Hardy Completes Gemstone Trilogy with 'Sapphire' Book
It's the follow-up to "Emerald" and "Ruby."
New York—In time for holiday gifting, the perfect book for jewelry lovers is out this fall.
Published by Thames & Hudson, in association with Violette Editions in partnership with Gemfields, "Sapphire: A Celebration of Color" by Joanna Hardy completes the fine jewelry expert and author's trilogy of gemstone books.
"Emerald" was published in 2013 and "Ruby" in 2017.
Hardy's 30-plus year career spans many facets of the jewelry industry.
The British author started out as a goldsmith, then joined De Beers as a rough diamond valuer. She moved into the auction world when she started at Phillips in London.
She is best known for her 14-year tenure at Sotheby's, where she was the senior jewelry specialist and auctioneer, responsible for the jewelry auctions in New York, Geneva, and London.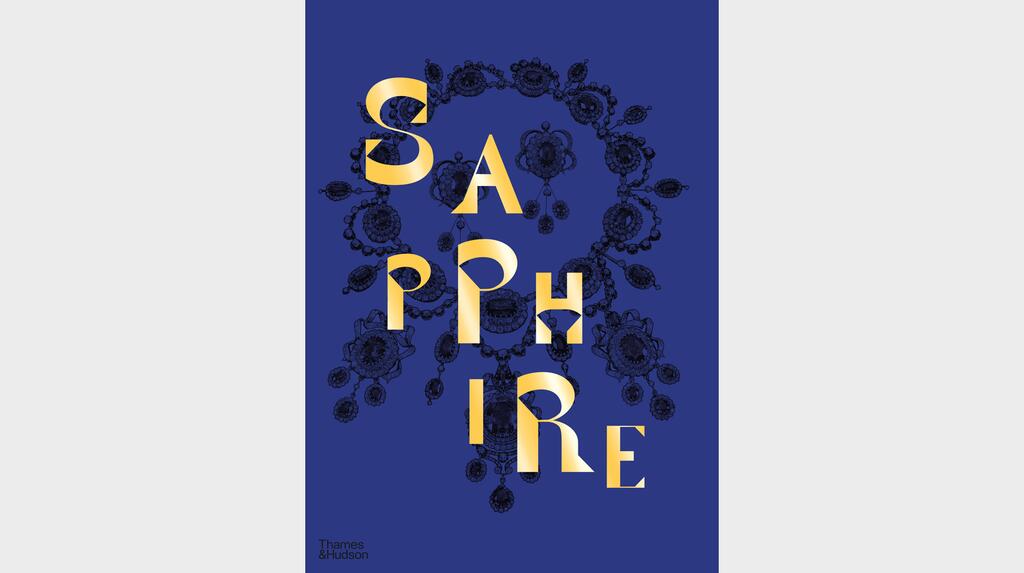 In the introduction to "Sapphire" she writes: "Over the past 10 years I have travelled the globe researching for 'Emerald,' 'Ruby,' and 'Sapphire,' and it has been a journey I would not have missed. I see this trilogy as a global team effort, and I count myself incredibly lucky to have met people who have shared their stories with me and to have worked with the ever-helpful world brands, auction houses, cutters, miners, goldsmiths, designers and historians who have generously shared their knowledge with me.
"I am often asked what my favorite stone is, and my reply has always been I love the best of any gemstone; but, since writing this book, I think my heart has been won by the sapphire of many colors."
As with her previous books, Hardy explores the sapphire through several lenses.
She begins by delving into early sapphire trading that brought the stone found in Sri Lanka, Myanmar, Cambodia, Thailand, Vietnam, Ethiopia, and France (and more locations like Montana and Madagascar since) worldwide, sharing images of ancient and antique jewelry styles featuring the stone.
Moving through history, Hardy notes sapphire's notable moments, across cultures and continents, like carved sapphire cameos and even statues, originating from Asia and Europe.
An entire chapter is dedicated to sapphires in royal jewelry, featured in a number of crowns for European royalty, as well as jewelry worn by members of their respective courts.
The extensive accounting of important royal sapphires spans to modern monarchs, like Queen Elizabeth II, and even the blue sapphire engagement ring Prince Charles gave to the late Princess Diana that their son, Prince William the Duke of Cambridge, subsequently gave to his wife, the Duchess of Cambridge.
"Sapphire" also explores some of the most enduring jewelry designers to have worked with the stone, particularly in the 20th century, like Louis Comfort Tiffany, Jacques Cartier, and other members of the Cartier family.
Jewelry houses like Boucheron and Van Cleef & Arpels and some of their most spectacular pieces are also highlighted.
Other makers such as Suzanne Belperron and Oscar Heyman are highlighted in this wide-sweeping account that reads like a "best of" dedicated to the namesake gemstone.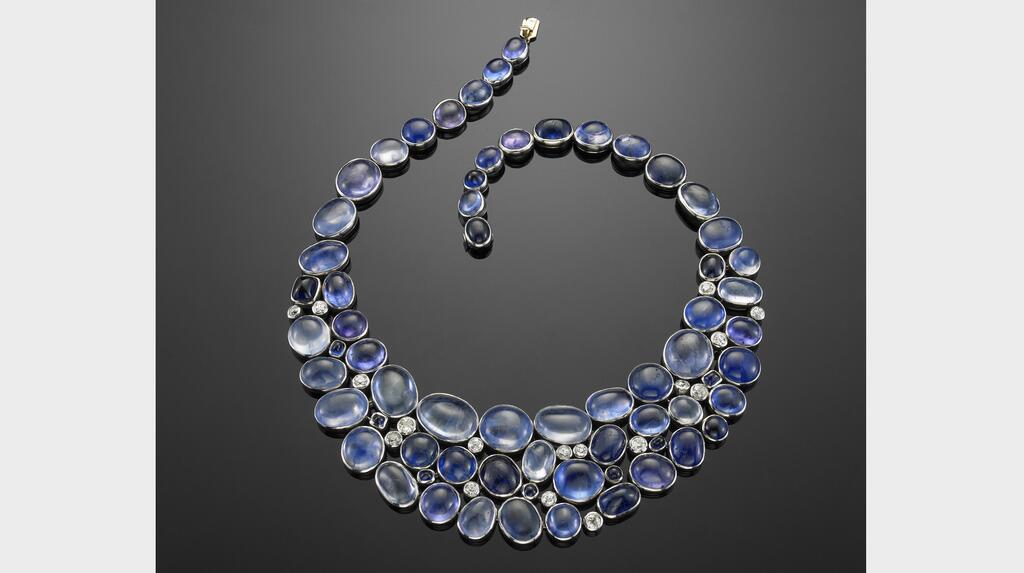 One chapter even highlights the art of collecting, delving into the psyche of collectors who experience the sapphire's "gravitational pull," Hardy writes, naming some and leaving others anonymous. 
A chapter on 21st century design explores some of contemporary jewelry's greatest makers, from Hemmerle, Mish Fine Jewellery, Bina Goenka, Silvia Furmanovich, Mellerio, and current pieces from Cartier and Chaumet.
"Sapphire" will present something new to even the most seasoned colored gemstone afficionado. 
It will be available through booksellers like Amazon on Nov. 9.
More on Sourcing