Sydney Evan Celebrates 20 Years with Capsule Collection
It showcases the brand's signature motifs in new ways.
Los Angeles—This year marks two decades in business for Sydney Evan.
Designer Rosanne Karmes founded the company, named for her two children and her father, in 2001, with the goal of creating more fashion forward jewelry in precious materials, particularly pieces women could buy for themselves. 
With a background in the fine jewelry business and fashion accessories, Karmes parlayed her experience in successfully advising brands to launch her own with a small assortment of charms, including a wishbone, horseshoe, and heart.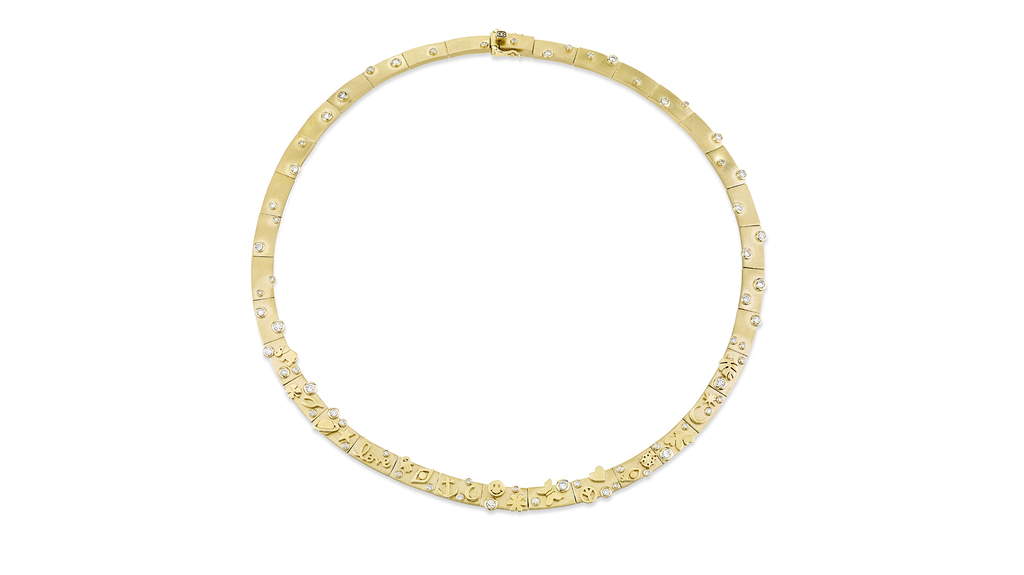 Influenced by her French mother and her father's Middle Eastern family, these lucky talismans tapped into a universal sentimentality with shoppers, across locales and cultures.
Two decades later, original and new Sydney Evan fans flock to its symbol-focused selection of necklaces, bracelets, earrings, and rings.
The protective evil eye, in particular, one of the brand's best sellers, has become synonymous with Sydney Evan.
Karmes celebrates these brand signatures in a glamorous capsule collection to fete 20 years of business.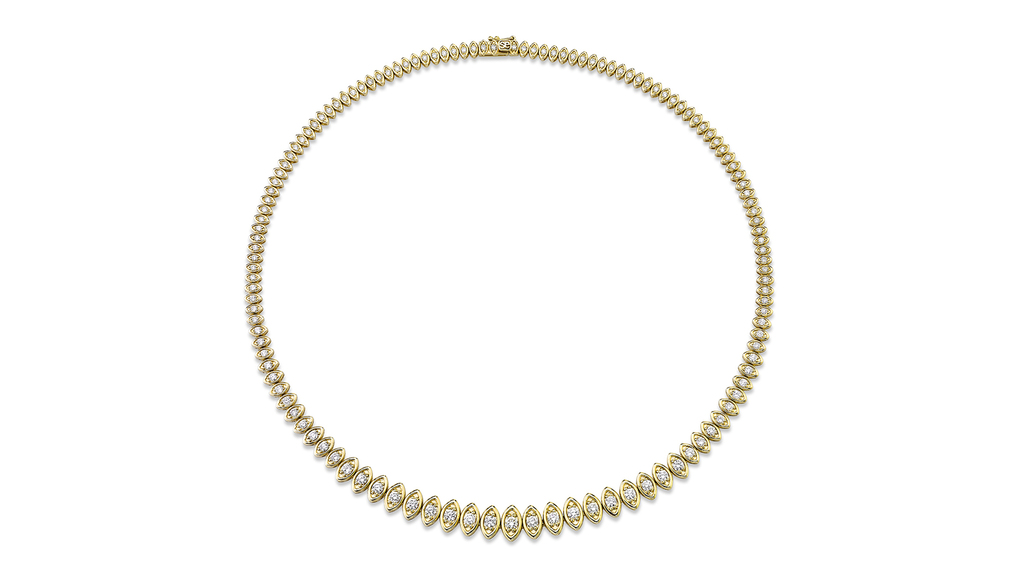 She said, "I was inspired by merging my favorite eras, the 70s with the 80s, which are the original inspirations behind Sydney Evan."
Bold gold statement necklaces and oversized hoop earrings channel the seductive boldness of the 1970s, while the brushed finishes are "quintessential 80s," Karmes explained.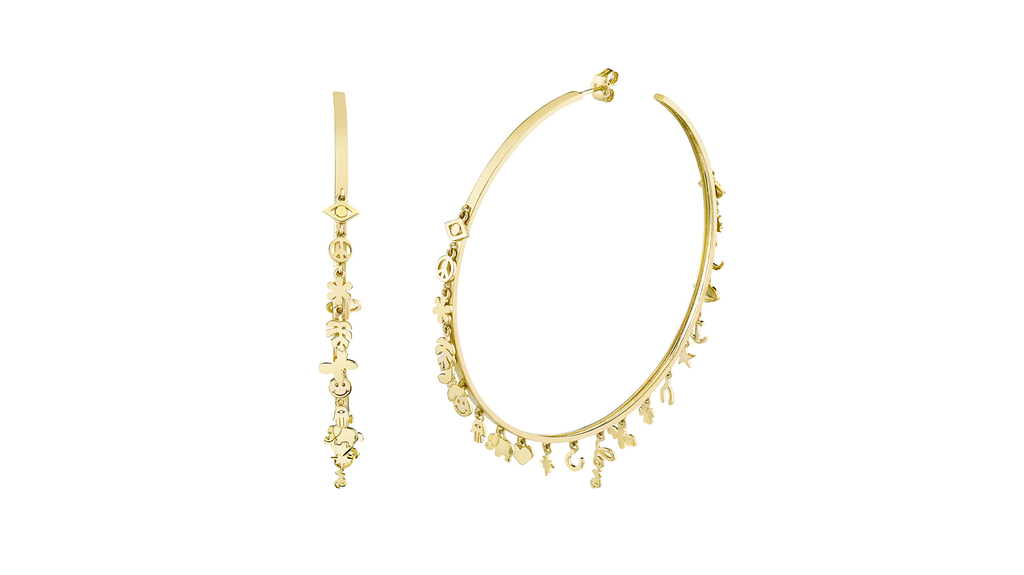 "I, of course, incorporated one of the most important elements in my collection, the eyes, which I have used since the beginning," Karmes explained of a necklace with repeating marquise diamond eye motif.
"The eyes are for added protection. I am extremely superstitious and will take any protection I can get!"
Karmes unveiled the special anniversary capsule collection at the Couture show in Las Vegas last month.
Over the last 20 years, Karmes has seen celebrities like Rihanna, Jennifer Lawrence, Gwyneth Paltrow, Miley Cyrus, Hailey Bieber, Emily Blunt, Gal Gadot, and Jhené Aiko don Sydney Evan, and been stocked at retailers ranging from independents to majors like Neiman Marcus, Bergdorf Goodman, and Net-a-Porter.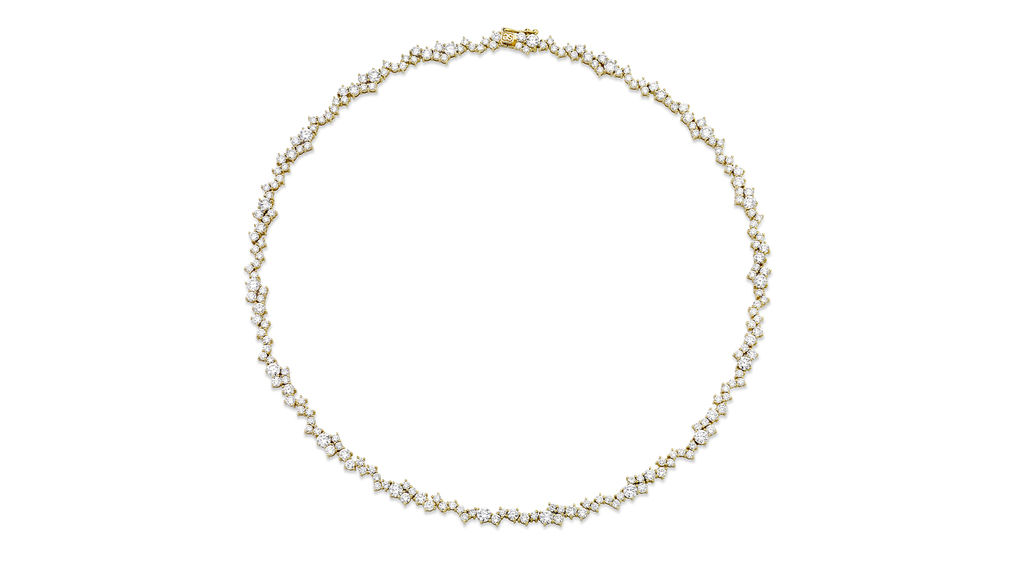 The designer knows that today her booming business is reaping what it's sowed for decades.
"Being honorable in life and in business takes you very very far… karma is real," she advised. "Be kind and always do the right thing!"
 Related stories will be right here … 
More on Collections
Collections
Oct 22, 2021