Lab-Grown Diamond Jewelry Brand Vrai Opens U.S. Showroom
The fine jewelry brand, known for its focus on sustainability, has opened its doors on Melrose Place.
Los Angeles—Lab-grown jewelry brand Vrai, known for its focus on sustainability, has opened its first U.S. boutique in Los Angeles.
The company opened its showroom on Sept. 2, located on tony Melrose Place, as it looks to expand into the North American market.
It now has showrooms in Los Angeles and Shanghai, with operations located in the U.K., Europe, and Canada.
The new showroom will feature a range of fine jewelry and engagement rings, set with lab-grown diamonds.
Shoppers can browse through the offerings in the showroom and will receive their picks by mail in two days or less, as per a spokesperson.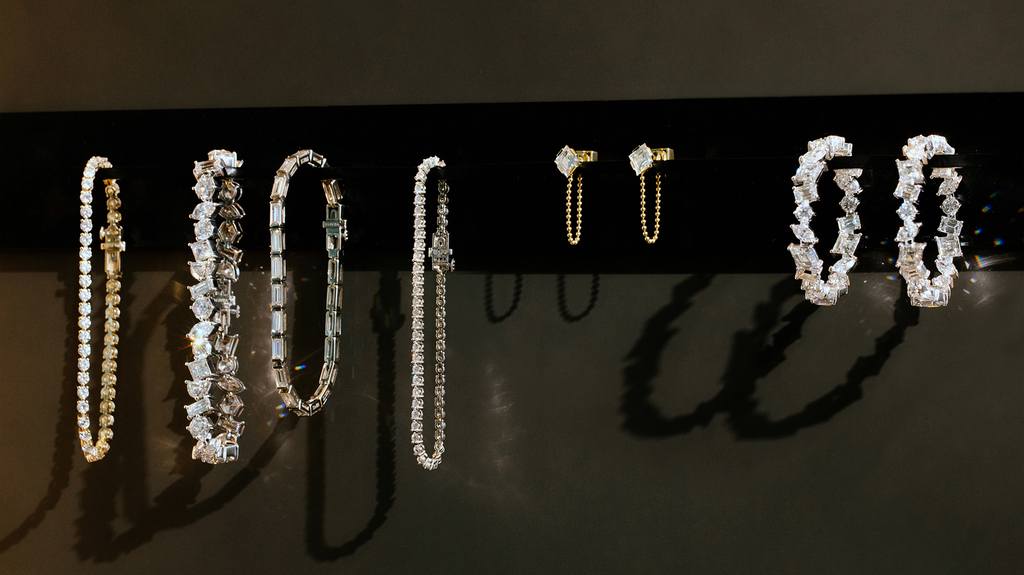 "As our first U.S. location, we're displaying the versatility of the designs we can offer consumers and the craftsmanship of our unique diamond shapes. We have been looking forward to a space that felt right to connect with our consumer and showcase our unique pieces, and we found that on Melrose Place," said Vrai CEO Mona Akhavi in a press release about the store's opening.
The brand prides itself on its sustainability efforts, using recycled gold and lab-grown diamonds created in its own foundry.
"We sustainably grow our diamonds in a zero-emission foundry powered 100 percent by the renewable energy of the Columbia River in America's beautiful Pacific West," said Vrai on its website.
It boasts a vertically integrated supply chain, appealing to younger consumers' call for transparency.
 Related stories will be right here … 
The new Vrai boutique has an art gallery vibe with a design inspired by West Coast luxury, the brand said, treating its jewelry as works of art.
The pieces are displayed in custom-built, wood-framed, steel-backed wall boxes, inspired by the 1970s sculptures of
American artist Donald Judd
, a major figure in the Minimalism movement.
Designed by architect Cass Calder Smith, a diamond bar sits in the center of the showroom to draw guests in and allow them to view and try on jewelry.
The brand has eschewed the idea of a traditional counter that separates staff and customers, and hopes the new design will encourage customers to speak with the experts on staff.
Hanging above the diamond bar is a complementary geometric-shaped light fixture, a nod to Vrai's diamond shapes, and mirror panels.
The showroom features porcelain tile floors, American-made walnut wall cases and furniture, and blackened steel architectural elements.
Behind the main room are two rooms set aside for private appointments, designed with "softer finishes," said Vrai.
The Melrose Place showroom is open Wednesday through Sunday from 11 a.m. to 7 p.m. It also offers one-on-one appointments.
For more information, visit the
Vrai website
.
More on Independents