NDC Campaign Shows Diamonds' Positive Impact
"Thank You, By the Way" highlights how mined diamonds help their local communities.
New York—The Natural Diamond Council's new advertising campaign highlights diamonds' positive impact in their local communities.
Produced with the support of the Responsible Jewellery Council, "Thank You, By the Way" communicates the socioeconomic and community benefits diamond mining offers.
The campaign features nine ads, each touching on a different topic including education, healthcare, biodiversity, and endangered species.
"Thank You, By the Way" began rolling out last week across NDC's social media channels and is prominently featured on the
naturaldiamonds.com website.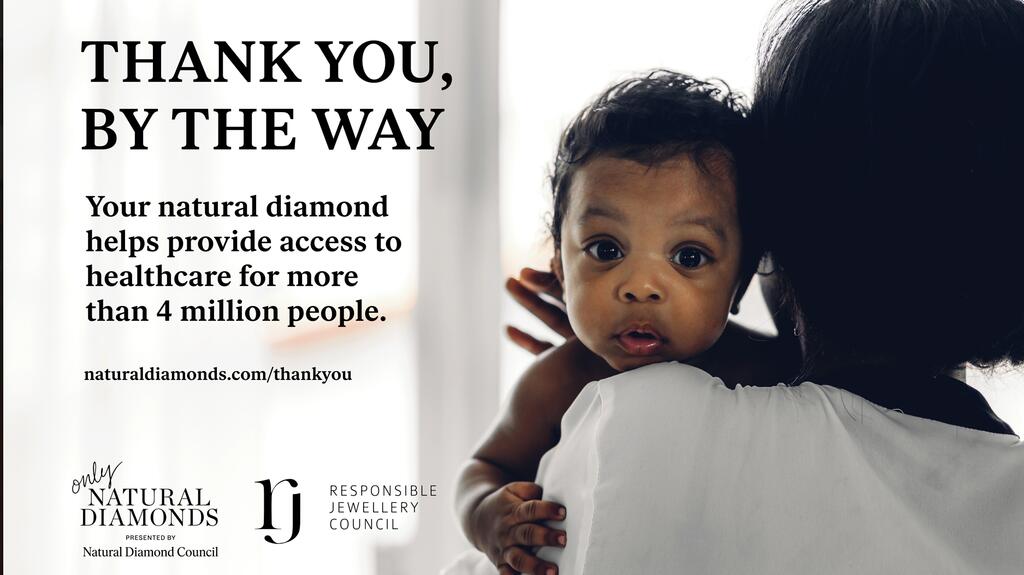 One advertisement, for example, reads: "Your natural diamond helps provide access to healthcare for more than 4 million people. From solar-powered clinics to groundbreaking disease management programs, natural diamonds help build a healthier future for some of the world's most remote, vulnerable communities."
The website allows users to learn more about these benefits.
Clicking upon the above statement leads to a more in-depth report of the way major diamond miners are dealing with COVID-19, outlining how they work with local partners to distribute food, water, and hygiene items.
The report notes how specific groups like Petra utilize thermal scanners and questionnaires to screen for COVID-19 among employees.
Beyond the challenges the pandemic presents, the report outlines how diamond mining funds local hospitals and clinics in several rural communities, bringing needed healthcare services to remote areas.
NDC campaign assets for all nine advertisements are available to members of the jewelry industry by download on the NDC website's "Diamond Professionals" resource hub.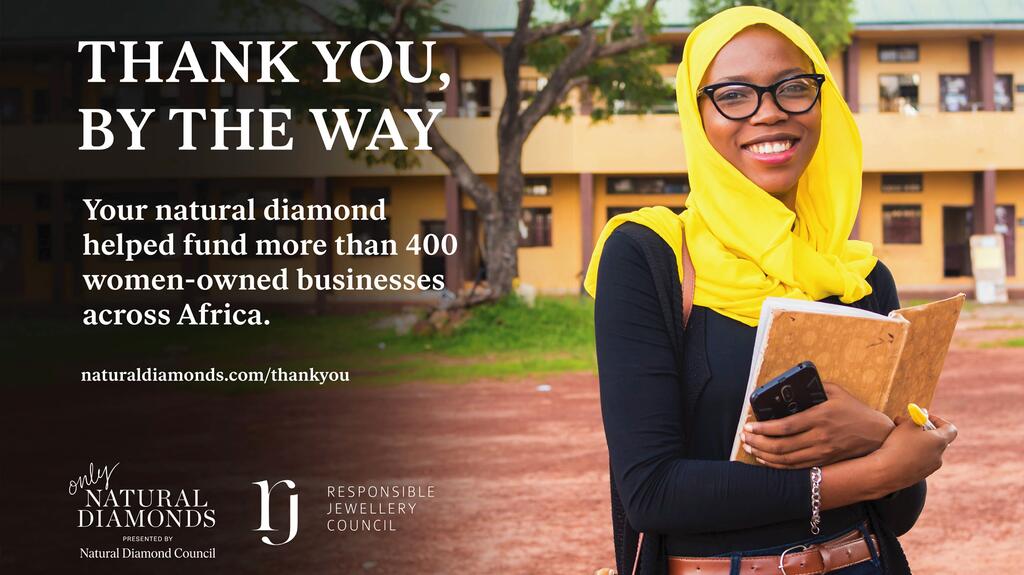 Customizable assets are available upon request by contacting
thankyou@naturaldiamonds.com
.
The campaign will be featured in print in the special Couture Show edition of WWD. 
"This isn't a new topic for the diamond industry," said NDC CEO David Kellie in a statement.
"For the last two decades, the industry has been doing this work, putting sustainability at the forefront of everything they do. But now more than ever, consumers have an appetite for it, they want to know the impact of what they are buying, and how their purchases are contributing to the regions and communities producing them. Through this campaign, we would like to thank our consumers for their trust and support in doing good around us."
 Related stories will be right here … 
More on Majors
Majors
Sep 25, 2023