Smiling Rocks' Lab Grown Diamond Engagement and Wedding Rings Collection
Smiling Rocks launches its new Bridal collection, Smiling Brides, featuring 6 different lab grown diamond shapes with 6 different settings.
Brought To You By Smiling Rocks
The anticipation is over: Smiling Rocks' new engagement and wedding jewelry has launched for the upcoming wedding season. The engagement and wedding rings are designed with classic and timeless jewelry. The rings are available in three different center stones: 1ct, 1.5ct and 2ct. The rings come in 6 different styles with 6 different lab grown diamond shapes (round, cushion, pear, emerald, princess and oval). 


Smiling Rocks has added their brand identity mark for the engagement rings with a lab grown blue and pink diamonds on the shank. The color stones symbolize two individuals embarking on a new journey together. A perfect moment for "Yes!" in every couple's life. Every piece has a story for the brides to create a symbol of love and affection from their partner that will be with them forever.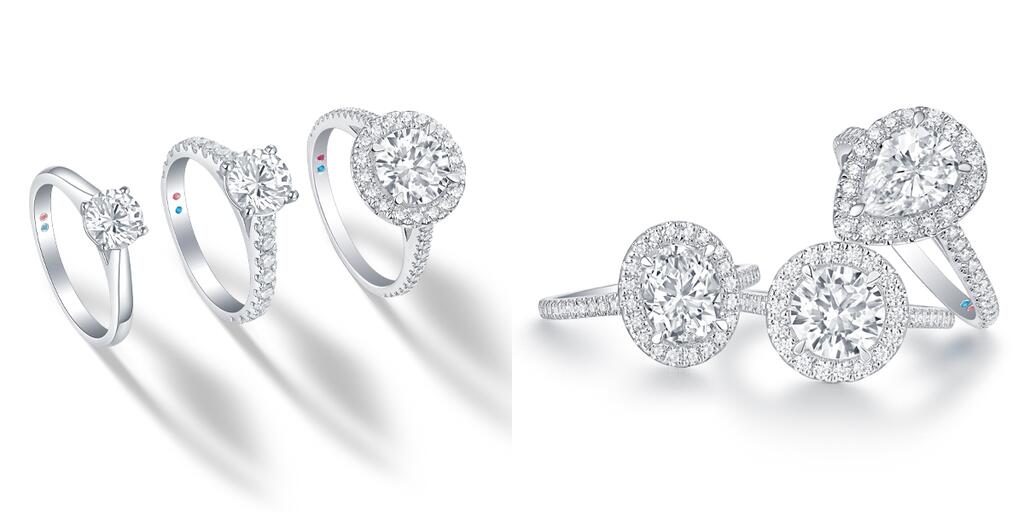 Our Smiling Brides Program is designed for convenience of our retail partners, so they are able to showcase all the designs in one display with all 39 styles.
"Our retail partners can easily present all the classic designs in one given display, if any consumers are buying an engagement ring, 7 out of 10 are buying the classic designs we offer. There is no room for consumers to walk out the store without picking a ring." says CEO and Co-founder of Zulu Ghevriya.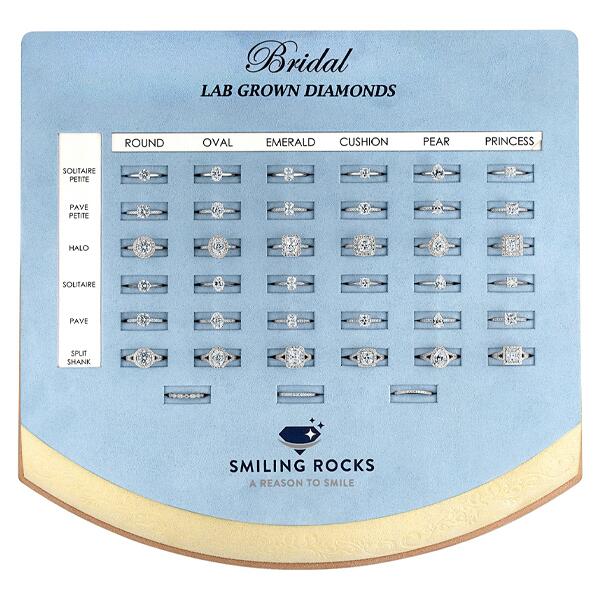 Smiling Rocks jewelry not only is breathtaking, but also ethical and transparent. Each diamond is inscribed with the logo and identifies the diamond's origin and source transparency.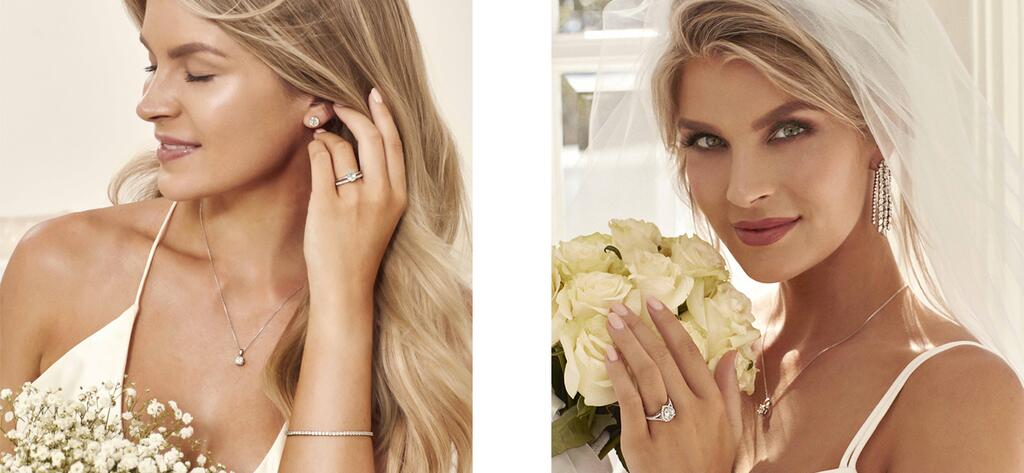 The brand's mission is to give back with each jewelry purchased through its Smiling Rocks Foundation. They support four major sectors: environmental protection, medical support, education support and animal protection. Consumers who purchase from Smiling Rocks can chose which sectors they would like their purchase to support. It's the brand's effort to extend the chain of smile from the consumers to the community. 
About Smiling Rocks
Smiling Rocks is a lab grown diamond jewelry brand born and based in New York. They work on a
philanthropic model
to give back a certain 3% from our jewelry and 1% from loose diamond revenue to their charity partners through consumer's choice of charity.  


More on Collections
Collections
Nov 27, 2023