Piece of the Week: Walters Faith x Olivia Chantecaille Locket
It's designed to look like an old-fashioned compact.
The beauty industry and jewelry have a lot in common.
Both deal in intimate items, worn directly against the skin.
And, when done right, both are obsessive about presentation, with meticulous attention to detail right down to the packaging.
Both categories also feature items small in size but big in impact.
Walters Faith's collaboration with beauty entrepreneur Olivia Chantecaille finds its inspiration in the beauty world and interprets it through the ultimate luxury of gold and diamonds, elevating the sentimentality a woman feels for her go-to beauty item—in this case, the powder she stashes in a clutch on a night out or carries daily in her purse.
This "Piece of the Week" transforms the idea of an old-fashioned powder compact into a two-tone locket, crafted in 18-karat white and rose gold with 4.54 carats of white diamonds.
It's one of a number of versions the jewelry brand and beauty maven have collaborated on, including some
colored gemstone editions
.
The heirloom-worthy necklace sells for $16,000 on
WaltersFaith.com
.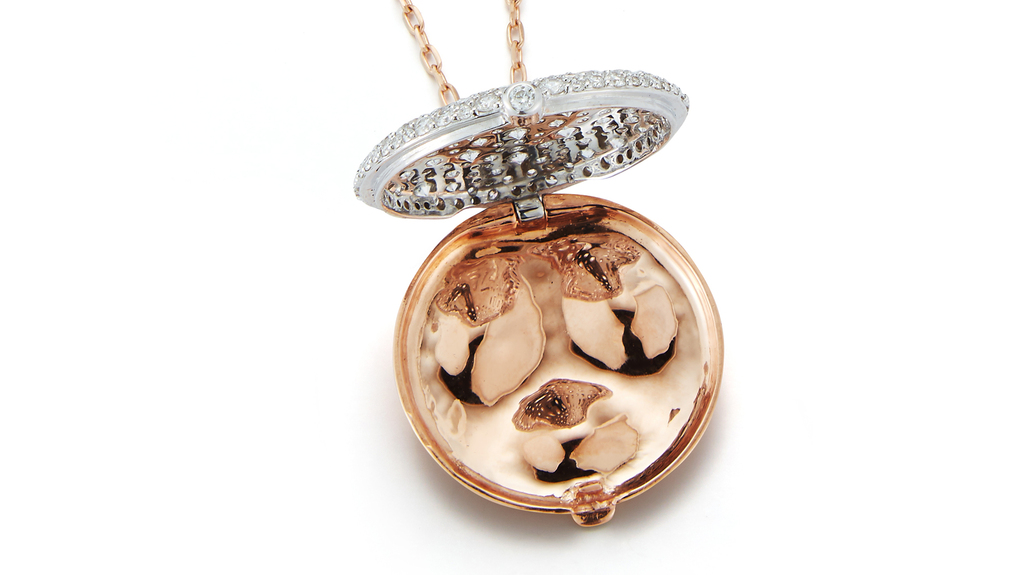 More on Collections