Piece of the Week: Brent Neale's Emerald Knot Ring
It pairs May's birthstone with bright turquoise.
It's common knowledge that emeralds pair fabulously with diamonds, but plenty of designers showcase the gemstone's more dynamic coupling possibilities via jewelry that showcases emeralds with opals, or emeralds with turquoise.
Brent Neale explores the latter combination in the latest iteration of one of her signature designs, the "Knot Ring with Marquise Spray."
Designer Brent Neale Winston has distinguished herself from her peers through her
adeptness for color
and her stone selection, with pairing seemingly half the magic of her creations, leaving her collective Instagram following feverishly awaiting each new one-of-a-kind edition.
This new "Piece of the Week" version doesn't disappoint.
Set in 18-karat yellow gold, May's
birthstone
feels fresh paired with turquoise. Priced at $9,980, the ring is available though
brentneale.com
.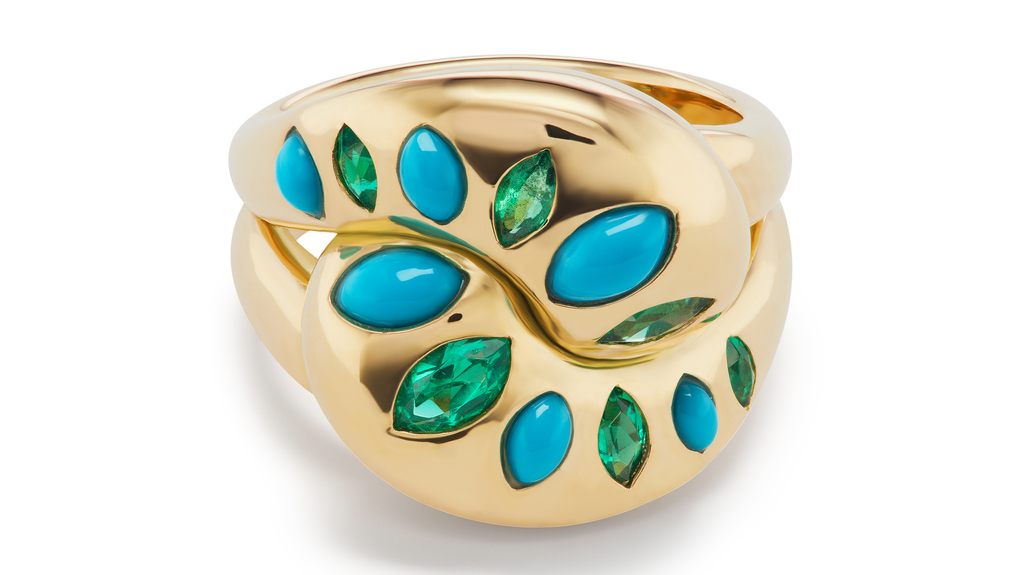 Related stories will be right here … 
More on Trends