The Smart Lab: Improve UX or Lose Customers
UX stands for user experience, and it's an important element of your website, Emmanuel Raheb writes in his latest column.
Your website is the digital storefront of your business.

As such, it's your most important digital asset. Because most shopping nowadays is done online, a website designed with user experience, also known as UX, in mind will help drive sales and bring new customers.

It's All About User Experience
User experience is how people feel when using your website.

A website built with user experience in mind will get the most out of your marketing because your website is where all your digital marketing activities will lead people. If your website is not optimized to handle the new users that visit, you can miss out on potential sales.

The Numbers
If you pay $1 per click on a paid click campaign and bring 100 people to your site, you have paid $100 to bring those people. Wouldn't you want to make sure that your $100 investment brings people who will check out, book an appointment or call your store? You don't want to drive traffic to a website that makes it difficult for customers to do these things. That's like paying people to come to a closed store.

You want users who enter your site to find the information they're looking for, book appointments and make purchases. Therefore, you need to make it easy for customers to find what they're looking for.

You Lose 50 Percent of People Whenever You Make Them Click
If you want a website to bring you many conversions, it needs to be designed to do so. You want to make sure that your website doesn't just "look cool" because cool doesn't always sell.

Even if most jewelry sales happen in store, most shopping—meaning researching and browsing—is done online these days.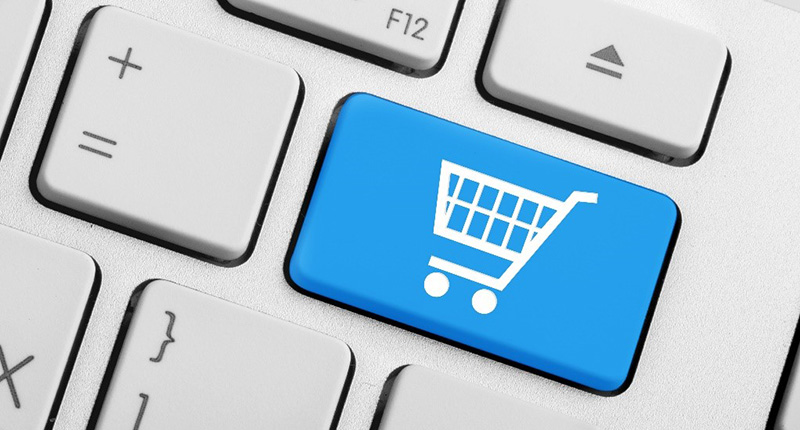 You don't want to drive traffic to a website that makes it difficult for customers to do buy items, book an appointment, or call your store. That's like paying people to come to a closed store. (Photo credit: www.istockphoto.com)
Because most shopping is done online, you want to have individual products listed on your site with as many details about them as possible. If you don't provide this information, your customer might search for the piece elsewhere because each time you make your visitors click, you lose 50 percent of them.

In other words, if you have 100 visitors on your site and you make them click to find information, you will lose 50 of
them. As I'm always saying, in the digital space,
you want to remove friction
. The less friction you have, the less visitors you'll lose and, in turn, the more likely you are to make a sale.
Your Website Should Have Good Structure
A beautiful website can be an important part of the user experience, but it will not make up for a website that has poor structure. A user doesn't just look at aesthetics; users visit websites to answer questions and perform research.
A great example of a website that is designed to optimize user experience is
Amazon
. Although the website might not be on the cutting edge of modern website design, I doubt anyone would argue against its effectiveness.
A Well-Designed Site Will Rank Higher with Google

Good web design also has incredible search engine optimization (SEO) benefits.
Google knows which websites are more user-friendly than others. If you optimize your website to provide your visitors with what they are searching for, Google will reward you in search engine rankings.
As a general rule of thumb, you want to design your website to be as easy to use as possible. You also want to add content, such as brief stories, to add some meat to your site. This will not only improve your SEO, but it will also build brand equity and loyalty.
Your brand is a part of user experience because a strong brand increases the value your customers receive by shopping with you.
Emmanuel Raheb is the CEO of Smart Age Solutions, a digital ad agency and coveted Premier Google Partner. With nearly 18 years' digital marketing and e-commerce experience, Raheb is passionate about helping and strategically growing national jewelry brands and local retailers alike. Contact him at eraheb@smartagesolutions.com.
More on Technology