Sissy's Log Cabin Opens its Fifth Retail Jewelry Store
The new location in Conway, Arkansas is its second standalone storefront.
Conway, Ark.—Well-known retailer Sissy's Log Cabin now numbers five.


On Nov. 15, the business opened its fifth location, this one in Conway, Arkansas.


Reed Architectural Firm designed and Baldwin & Shell Construction constructed the store, which is located at 820 Elsinger Blvd. at the Conway Commons.


It continues the brand's tradition of a log cabin-style exterior. The interior features state-of-the-art jewelry displays and offices for its growing staff.


The retailer celebrated its opening with a ribbon-cutting ceremony last Friday, where founder Sissy Jones, CEO Bill Jones and Brad Lacy, Conway Chamber of Commerce president and CEO, were on hand to address the crowd.


"Conway is the perfect place for our fifth location," Bill Jones said at the event. "This thriving community has already welcomed us so warmly and we are honored to become part of their family and make Conway a part of ours."


Conway is the second stand-alone storefront for the company.


It has four stores in its home state—Pine Bluff, Little Rock, Jonesboro and Conway—as well as one in Memphis, Tennessee.


"It is so special to see our family grow into new locations, like Conway," Sissy Jones said. "I never imagined my little log cabin would continue to grow, but we are thrilled to be part of this community."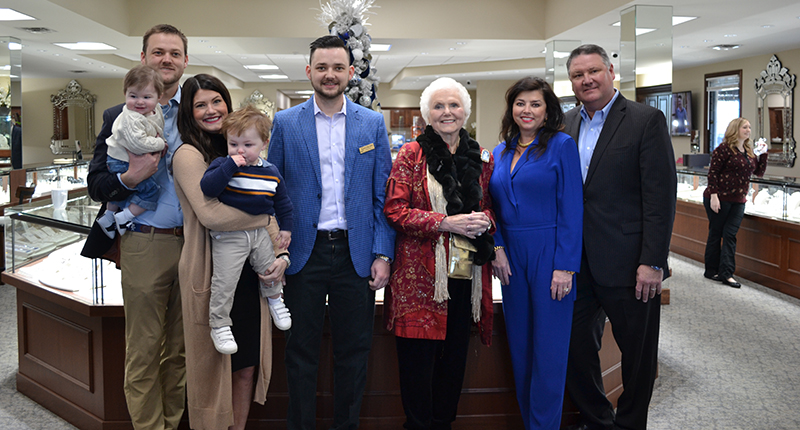 Sissy's Log Cabin started in 1970 and will celebrate its golden anniversary in 2020.


The family-owned and -operated business today has more than 100 employees.


Sissy's Log Cabin also has been named "Best Jewelry Store" by the Arkansas Democrat-Gazette and "Best Jeweler" by AY Magazine.


More on Independents