Eriness' Zodiac Collection Is Its Most Sophisticated Yet
The astrology-themed array shows a new side of the Los Angeles fine jewelry brand.
New York—Eriness may be known for its
sunny approach
to fine jewelry, but designer Erin Sachse is showing off a more refined side in her latest collection. 
The "Zodiac" collection is a sleek ode to astrology, capturing each of the 12 zodiac signs in pendant and ring form. 
"The Zodiac collection is a product of my deep fascination with the universe and its profound connection to each of us. I've always had a love for symbols and felt that I was missing something that truly embodied who I am," said Sachse.
"Being a creative Aquarius, I couldn't resist the urge to design this collection and hope it brings as much meaning to the wearer as it does myself."
While Eriness is known for its use of bright colors and rainbow array of colored gemstones in its pieces, Sachse turned to a more muted palette of white diamonds and yellow gold for Zodiac.
She upped the materials' natural contrast by setting white diamonds in white gold prongs. This gave a uniformity to the cobblestone pavé surface acting as a backdrop to the yellow gold zodiac symbols.
The ring's yellow gold bezel and ring shank, and the pendant's yellow gold bezel, bale, and chain, all contribute to the mixed metal effect.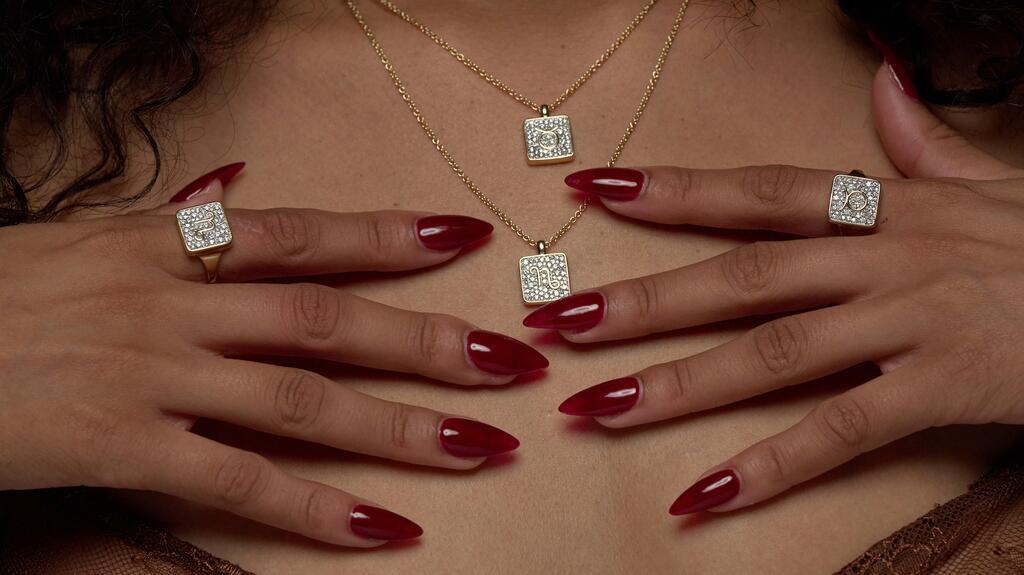 Sachse started what would become Eriness out of her college dorm room, launching the brand officially in 2015. (Incredibly, her only career has been as a designer for her own brand.) 
Aside from the lack of job hopping, the designer is a good barometer of her Millennial and older Gen-Z cohorts' tastes. She creates easy-to-wear pieces that can be adopted as one's fine jewelry uniform and effortlessly mixed and matched, embodying her generation's lack of preciousness around luxury items.
Sachse has grown alongside her clients, as evidenced in her "Resist" collection, which donates 20 percent of proceeds to charitable organizations including Planned Parenthood.
The collection has been a representation of her peers' political and social frustrations in recent years.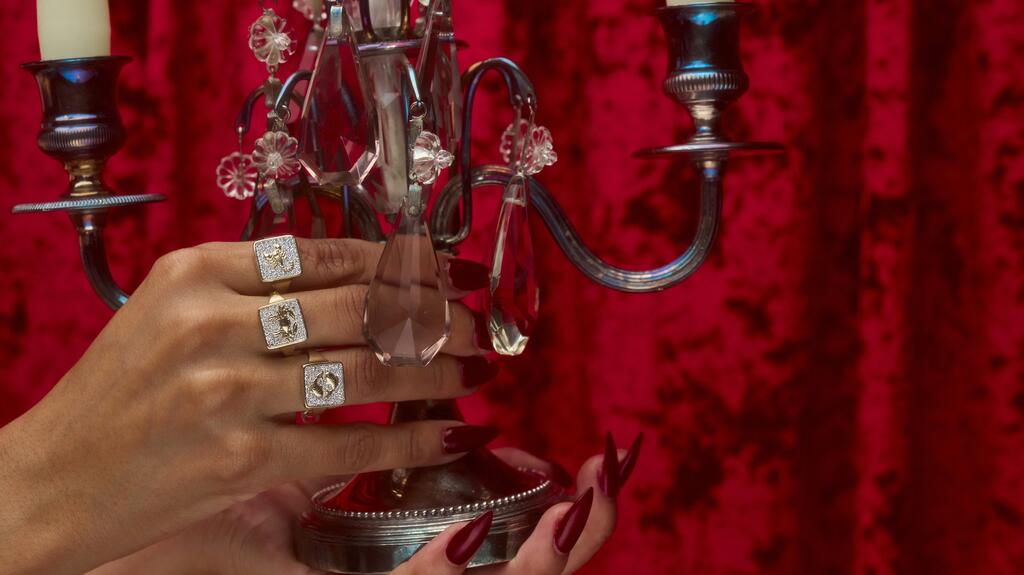 With its latest offering, the brand is evolving stylistically too.
While Eriness still embraces its playful identity via heart, sun, and butterfly motifs, the Zodiac collection's more sophisticated silhouette is sure to be a hit with the company's astrology-obsessed 20- and 30-something clientele, who is, despite their best efforts, growing up. 
Crafted in 14-karat yellow gold with diamonds, the Zodiac collection is priced between $2,950 and $3,150.
The collection is out now on
Eriness.com
.  
 Related stories will be right here … 
More on Collections
Collections
Nov 27, 2023