94-Carat Paraíba Tourmaline Withdrawn From Sotheby's Auction
"The Blue Lagoon" was expected to sell for as much as $2.7 million at the Magnificent Jewels and Noble Jewels sale in Geneva.
Geneva—Sotheby's jewelry auction went on as planned Wednesday in Geneva, minus one exceptional gemstone.   
Sometime before its
highly anticipated sale
, the 94-carat Paraíba tourmaline known as "The Blue Lagoon" was withdrawn from the sale.
The stone was set to be the largest top-quality Paraíba tourmaline ever to come to auction, according to Sotheby's.
It was estimated to sell for 1.3 million-2.5 million CHF, or $1.4 million-$2.7 million.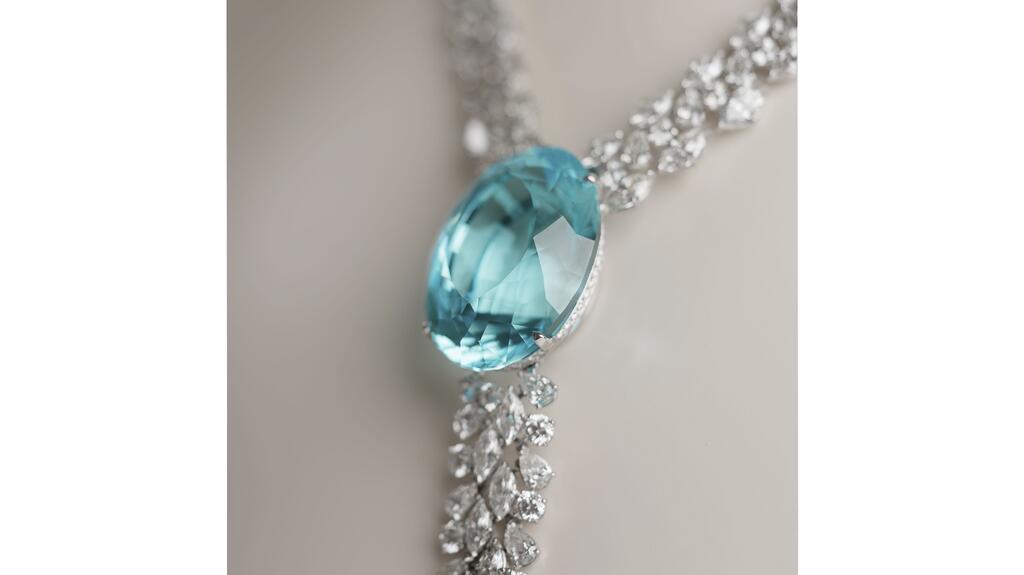 "'The Blue Lagoon' is an exceptional stone; however, the lot was withdrawn prior to the sale following discussions with the consignor," Sotheby's told National Jeweler Wednesday.
The auction house did not elaborate on the decision.
 Related stories will be right here … 

Despite the absence of The Blue Lagoon, Sotheby's Magnificent Jewels and Noble Jewels sale went on to garner 41.8 million CHF ($46.5 million), within its estimate range of 37.9-58.1 million CHF ($42.1 million-$64.6 million).

"Sapphires from Sri Lanka soared well past expectations, bringing many multiples of their pre-sale estimates, while white diamond solitaire rings performed particularly well, solidifying their position as the cornerstone of the industry," said Catharine Becket, Sotheby's head of Magnificent Jewels, Geneva.

"For those with an eye for design, it was clear that high-impact jewels from the 1980s in particular, are very much in the air du temps, with Italian firms Bulgari and Marina B grabbing the spotlight."



Other highlights from the sale include the 103.62-carat "Love Stone," a natural fancy intense yellow diamond set in a ring, which sold for nearly $2.5 million (about $24,000 per carat), within its estimate of $2 million-$4 million.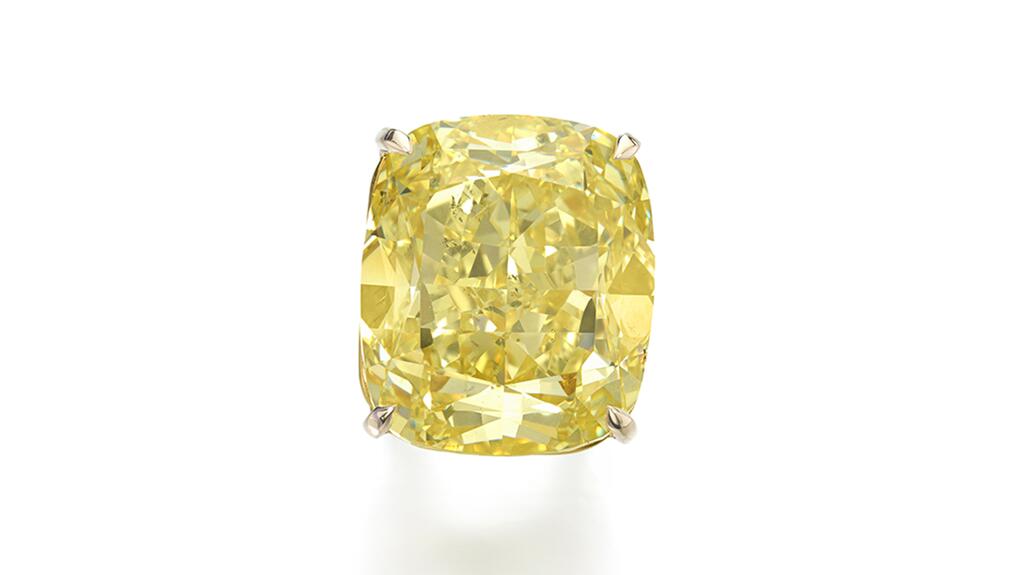 Another fancy vivid yellow diamond set with emerald and diamond in a ring circa 2012 by Van Cleef & Arpels.
Titled "Kallima," a name derived from a genus of butterflies native to Southeast Asia, sold for $960,000, well above its estimate of about $400,000-$510,000.
The piece was commissioned by a collector.
Several other pieces of emerald jewelry achieved prices above their high estimates, including a rare gem set and diamond demi-parure, "Drapery" by Cartier, circa 1958.
The set comprises a Mughal-inspired necklace and a pair of ear clips. It sold slightly for $508,000, slightly above its estimate.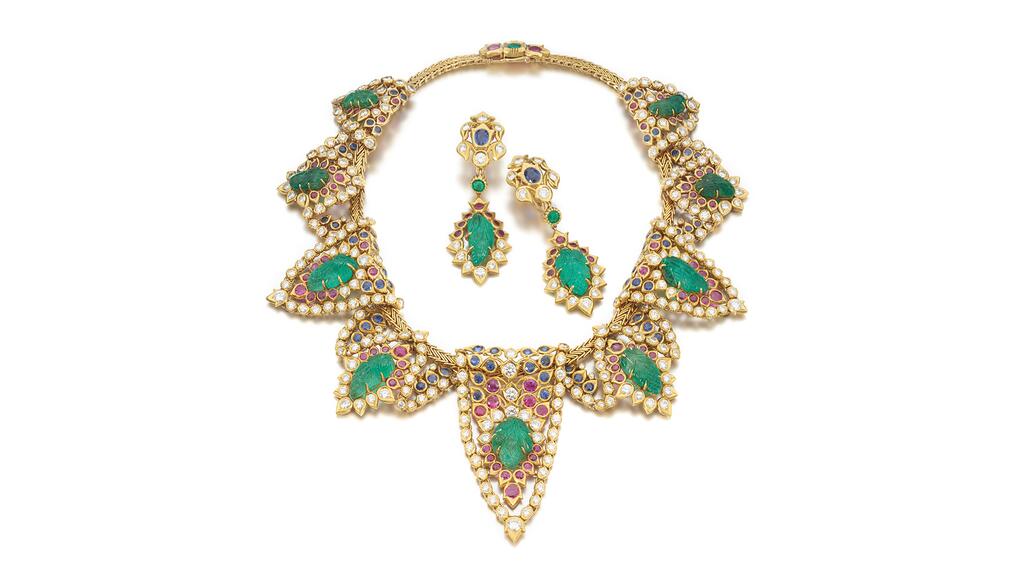 A 19.03-carat Kashmir sapphire estimated to sell for $1 million-1.5 million apparently
did not find a buyer. 
However, several other blue-hued gems, including Ceylon and Kashmir sapphires, set in jewelry sold above their estimates. 
A pair of fancy intense blue and fancy deep blue diamond earrings sold for more than $1 million, outdoing their estimate of $510,000-$710,000.
Another colored diamond, a 4-carat fancy intense green diamond ring, saw heated bidding, eventually selling for $1.8 million, within its pre-sale estimated range. 


More on Auctions