Norwegian Man Uncovers Ancient Jewels with Metal Detector
The jewels, including gold rings and pendants, are said to be from 500 A.D.
Stavanger, Norway—A Norwegian man in search of a new hobby uncovered ancient gold jewelry while taking his metal detector out for a spin.
Erlend Bore of Sola, Norway was treasure hunting on the island of Rennesøy when he uncovered what he described as a pile of gold coins, according to a press release from the Archaeological Museum at the University of Stavanger, translated from Norwegian.
"At first, I thought I had found chocolate money or [fictional pirate] Captain Sabertooth coins. It was completely unreal," said Bore.
He found nine coin-shaped gold pendants inscribed with horse symbols, as well as ten gold pearl-shaped beads and three gold rings.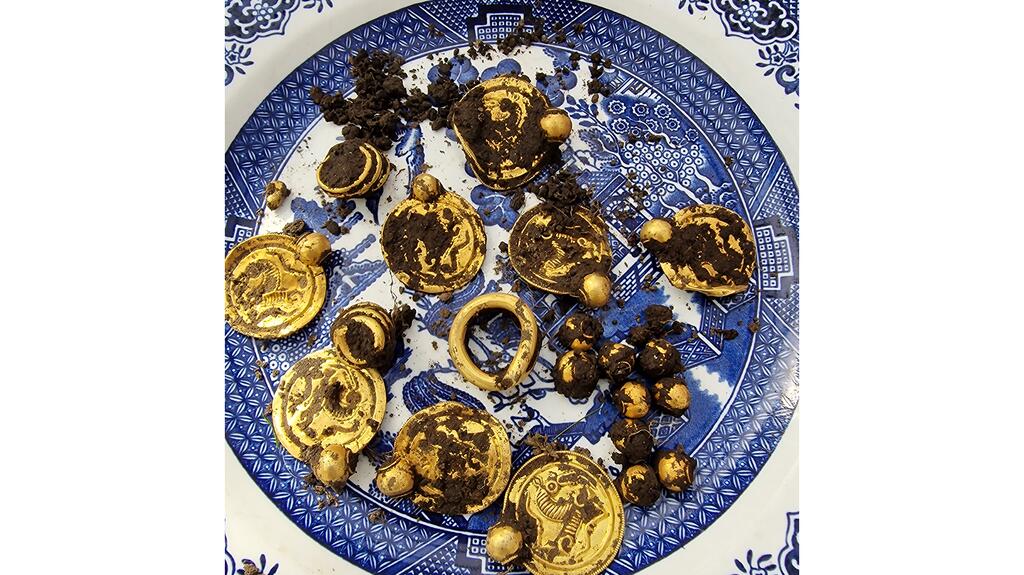 The gold pendants date to around 500 A.D., according to Associate Professor Håkon Reiersen at the Archaeological Museum, and are called "bracteates," which were used for decoration.
"The nine bracteates and gold pearls have formed a very showy necklace. The jewelry was made by skilled jewelers and was worn by society's most powerful," said Reiersen.
"It is very rare to find so many bracteates together. In Norway, no similar discovery has been made since the 19th century, and it is also a very unusual discovery in a Scandinavian context."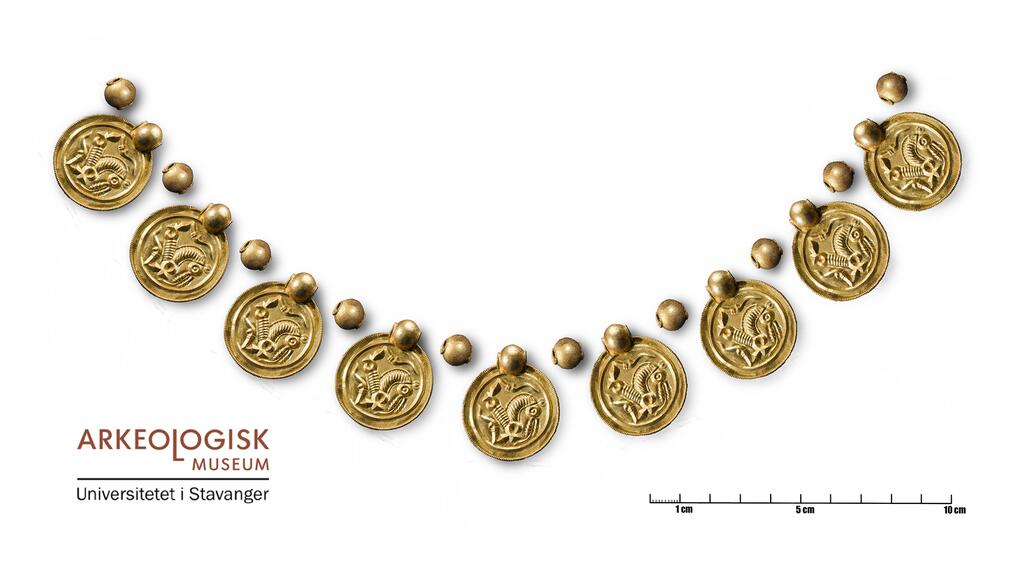 Similar bracteates in Scandinavia are thought to have been hidden in the ground towards the middle of the 5th century, right at the end of the "Migration Period."
This period is thought to have been a time of crisis due to poor climate and plague, supported by many abandoned farms in the area dating back to the time.

"Based on the location where the find was made and experiences from similar finds, it is probably a question of either hidden valuables or sacrifices to the gods in such a dramatic time," said Reiersen.


 Related stories will be right here … 
Sigmund Oehrl of the Archaeological Museum is an expert on bracteates and their symbols.
There have only been around 1,000 golden bracteates found so far in Scandinavia, but this one is especially rare, he said, because they have a horse motif not seen before.
Typically, the pendants will show the god Odin healing his son Balder's sick horse, said Oehrl. The story represented renewal and resurrection and was said to protect the wearer and bestow good health.
These pendants, however, show only the horse, which is rare. His tongue is hanging out and he's slumped over with twisted legs, appearing to be injured.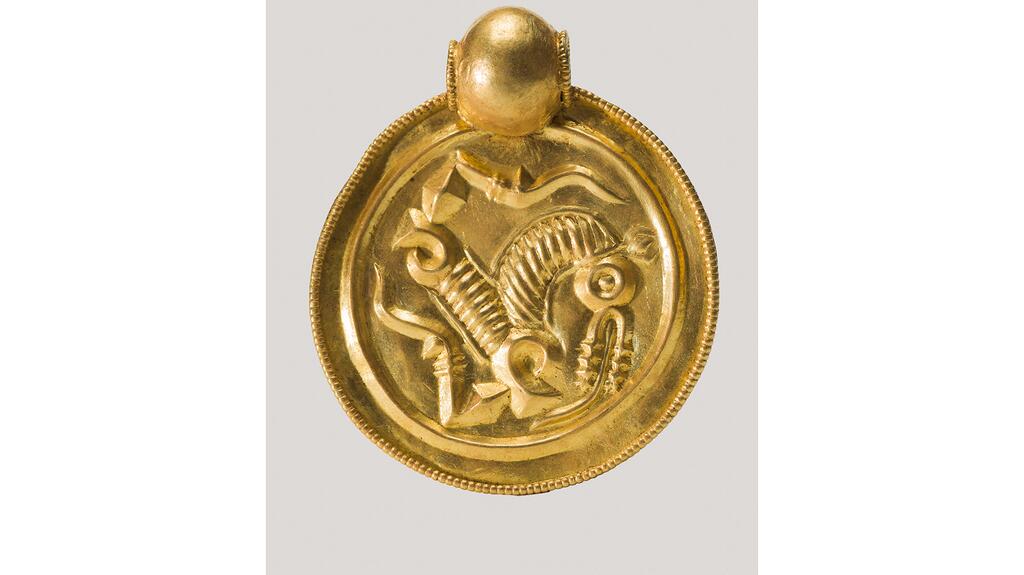 "The horse symbol represented illness and distress, but at the same time hope for healing and new life," said Oehrl. 
Marianne Enoksen, section manager for cultural heritage in Rogaland County Municipality, called the find "a completely unique discovery."
"None of the archaeologists in Rogaland County Municipality have experienced anything like this, and it is difficult to describe the excitement when we got to see these," she said.
Enoksen praised Bore, who discovered the jewels, for following the proper procedure by marking the spot and contacting the county council, who in turn reached out to the museum to carry out an investigation.
In Norway, all objects from before 1537 and coins older than 1650 are considered state property and must be turned over.
More on Majors
Majors
Sep 28, 2023