Bow Brooch With Royal History For Sale At $2.7M
The piece was worn to Queen Victoria's wedding in 1840 and the crowning of King George VI in 1937.
New Orleans— Antique, art and jewelry dealer M.S. Rau is offering a 19th-century ribbon brooch with royal provenance. 
The store acquired the piece from a private seller.
Featuring gold plating over silver and 200 carats of pear-cut and old mine cushion-cut diamonds, it's one of the few existing brooches of its caliber, the company said. It comes in its original fitted case and is priced at $2.7 million.
The brooch boasts a fascinating royal provenance.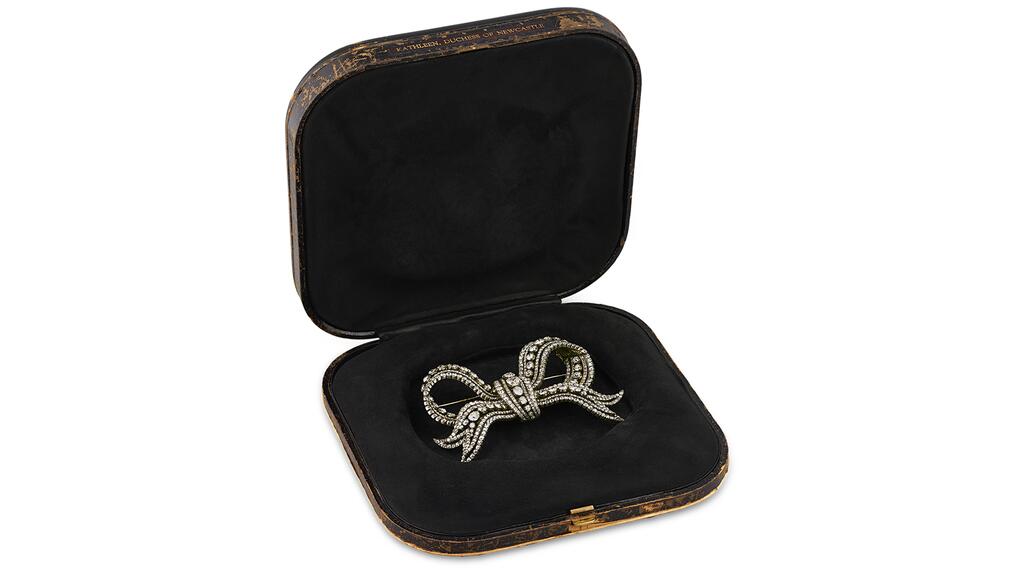 The 5th Duke of Newcastle, Henry Pelham-Clinton, commissioned the brooch for his wife, Lady Susan Hamilton in 1840. It was crafted by French jeweler Maison Babst, the Crown Jeweler to the French court for decades. 
According to Rau's description of the jewel, its design likely inspired the iconic bow brooch worn by Empress Eugenie, wife of Napoléon III, that was acquired by the Louvre for $10.5 million in 2008.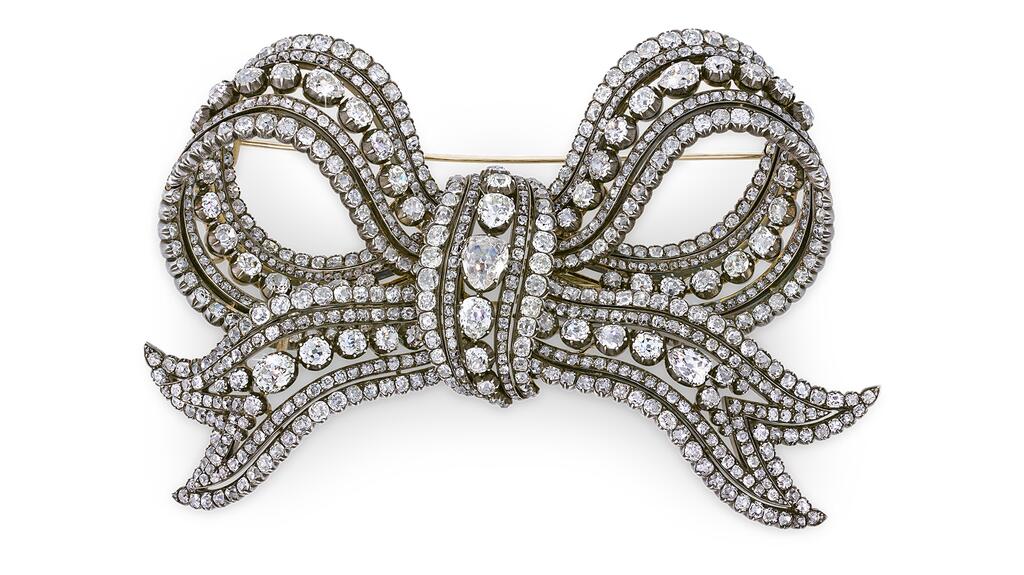 Lady Susan donned the brooch at the royal wedding of Queen Victoria and Prince Albert the same year it was created, and it was passed down in the family as an heirloom. 
 Related stories will be right here … 

In 1889, the 7th Duke of Newcastle gave it to his second wife, socialite Kathleen Florence May Pelham-Clinton, Duchess of Newcastle.  

She famously wore the brooch in 1897 to the Devonshire Ball, held to honor Queen Victoria's "Diamond Jubilee," marking 60 years in power.  

In 1937, the Duchess wore the piece again at the coronation of King George VI, posing for photographs by royal photographer Bassano.


More on Collections