The 'Call Her Daddy' Host Has a Timeless-Yet-Trendy Engagement Ring
Designed by Jenna Blake, the ring features a 5-carat antique oval-shaped diamond.
The world's most successful female podcaster said yes.
Last week, Alex Cooper of "Call Her Daddy" fame announced her engagement to businessman Matt Kaplan, her boyfriend since 2020 to whom she publicly had referred to only as "Mr. Sexy Zoom Man" after the two were introduced via video.
The 28-year-old Cooper made history when she
inked a deal with Spotify in 2021 for $60 million
, the most lucrative podcast contract after Spotify's $100 million contract with Joe Rogan for "The Joe Rogan Experience." (The Joe Rogan Experience was the No. 1 podcast on Spotify last year and Call Her Daddy was No. 2.)
Cooper began the podcast in 2018. It's transitioned from confessional-esque dating stories and advice to long-form interviews with celebrities like Miley Cyrus and Jane Fonda, as well as psychologists and doctors who advise on issues plaguing the millennial woman like burnout, friendship breakdowns, and grief.
Cooper broke her engagement news on
WMagazine.com
and on her Instagram on April 24, revealing more details on her podcast and social media as the week went on.
Impossible to miss was her 5-carat antique oval-shaped diamond solitaire in a minimal 18-karat gold setting from brand Jenna Blake.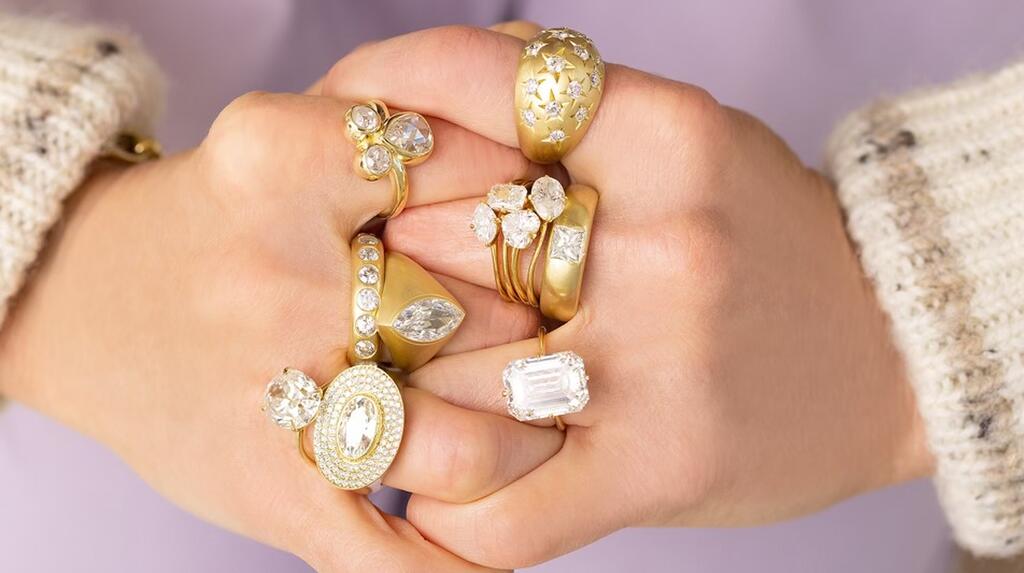 Jenna Blake designer Jenna Grosfeld has long turned to vintage and antique jewelry styles as muses for her
playful and colorful designs
.
While Cooper's ring is undeniably classic, it also says a lot about current engagement ring trends.
The choice of an antique stone is in line with the
rising prevalence of unique and antique diamond cuts
in the designer bridal jewelry space.
Antique diamonds have been a staple of Grosfeld's work, and the look likely is part of what attracted Cooper and her fiancé Kaplan to Jenna Blake in the first place.
"I like to find stones that have character and feel unique," Grosfeld explained to National Jeweler.
"Sometimes a machine-cut perfect stone can feel a little too generic and less bespoke."
Cooper's oval cut feels like a hybrid between a cushion-cut and oval-shaped stone and is not at all cookie cutter.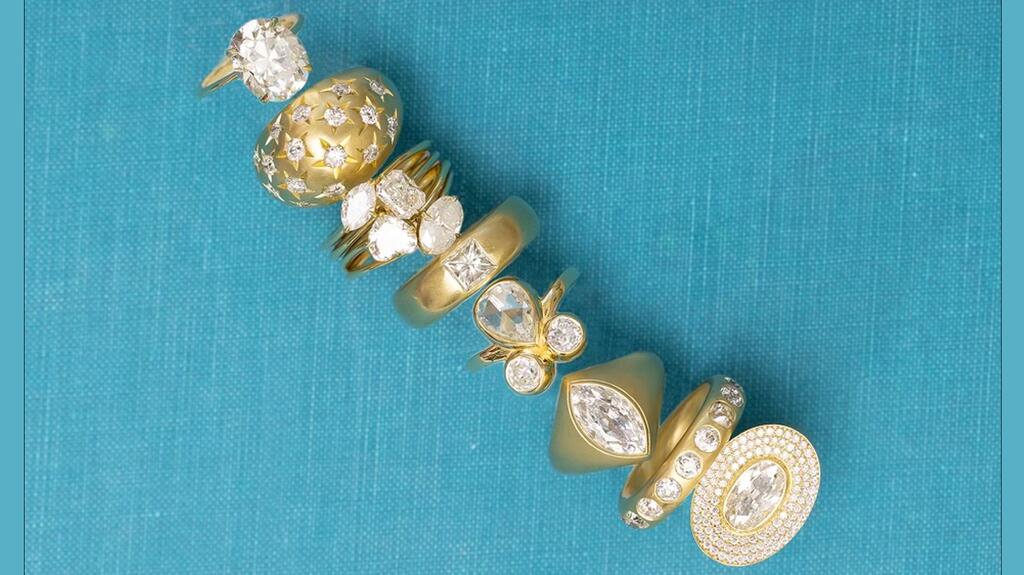 The simple solitaire setting also speaks to the resurgence of the solitaire as the halo has diminished in popularity in recent years. 
Cooper also opted for yellow gold, another trend.
"We wanted to create something that felt in line with her aesthetic. We didn't want to overshadow the natural beauty of the stone. By using my signature single-prong setting the stone is showcased as though it's floating. In some cases, less is more." 
Grosfeld also favors chunkier ring settings, as seen in her range of work, but said engagement ring styles must first and foremost suit her client, beginning with their ideal diamond shape and size. 
"Based on their personal style, I [then] suggest settings accordingly," she explained of her process. 
"I love how the simplicity and lightless [of Cooper's ring] makes it feel so impactful."
The timeless diamond ring will now have a permanent spot on "Call Her Daddy," which appears increasingly frequently in video format, for the foreseeable future.
 Related stories will be right here …
More on Editors