These Were the Biggest Celebrity Engagement Ring Trends in 2022
A-list stars weren't afraid to shop "outside the box" for their engagement rings.
Just as with their homes and cars, celebrities' engagement rings are known for being over-the-top.
Even if the scale doesn't match that of the average shopper's, however, celebrity engagement rings often echo current jewelry trends. So, if oval diamonds on thin diamond pave diamonds are trending, expect
Kourtney Kardashian
to get
a really big one
.
The following 2022 celebrity proposals yielded rings that I think are telling of shoppers' current engagement ring interests.
What does one get for the woman who has everything? A green diamond fits the bill.
Ben Affleck's green diamond engagement ring for now-wife Jennifer Affleck née Lopez
mirrors consumers' desire for something different.
Like the Afflecks, maybe a couple is entering a second or third union and looking for an option other than a white diamond they've experienced before.
With the rising cost of living and real estate, maybe some couples appreciate the better value of a non-diamond center stone. Others, including some same-sex couples, may not see themselves reflected in the traditional wedding world and feel more aesthetically aligned with a non-traditional engagement ring.
Whatever the reasoning, more couples than ever before are exploring stones like sapphires, morganite, emeralds, and salt-and-pepper diamonds. Or, in the case of J. Lo, a rare green diamond.
Of course, when it comes to bridal, classic styles remain the most popular overall. But "classic" means different things to different people and changes over time.
Look no further than
Simone Biles
for an indication of what's classic right now.
While brides had halo fever five to 10 years ago, that style has been supplanted by a minimal diamond solitaire with a thin band and less-than noticeable prongs.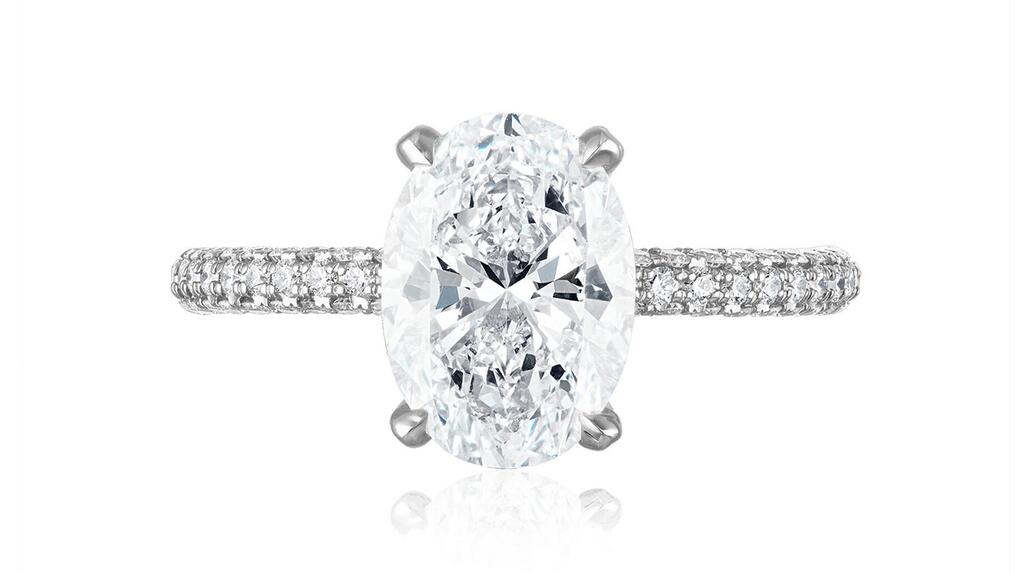 Oval diamonds like Olympian Biles are particularly popular, while ring shanks can be platinum, yellow gold or white gold, with or without diamond pavé.
Variations in the center stone give the look an entirely new mood,
like Adele's pear-shaped diamond ring
, which has never been confirmed to be an engagement ring, though it certainly looks like one.
The style has proliferated on Instagram and Pinterest thanks to jewelry influencers like
Stephanie Gottlieb
.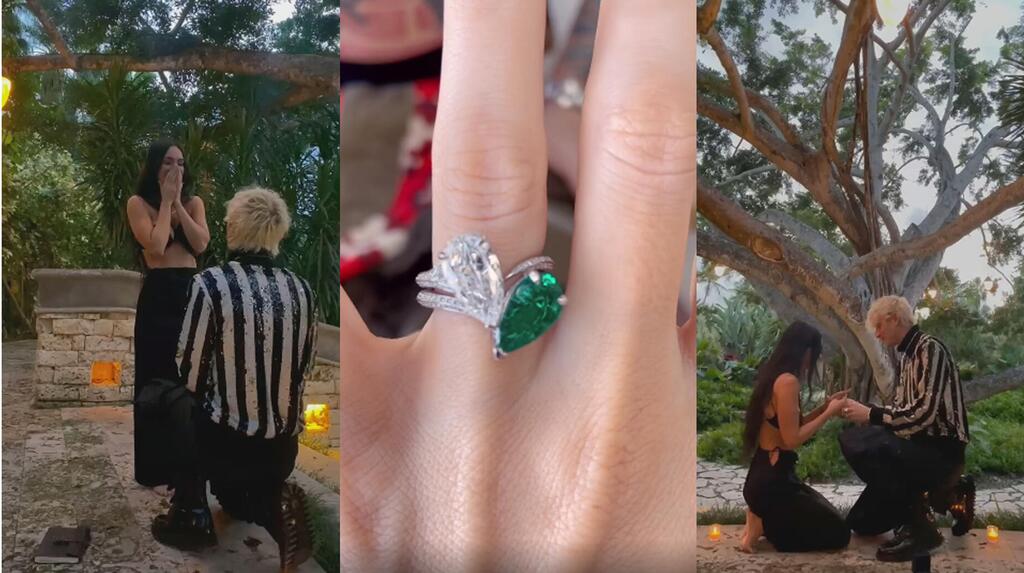 I've been pleasantly surprised at the interest in two-stone rings in 2022. The style has enjoyed niche popularity in fashion fine jewelry styles over the last decade thanks to brands like Jemma Wynne, but seemed to go mainstream this year.
Megan Fox's engagement ring stack from Machine Gun Kelly
, designed by Stephen Webster and comprising a nesting white diamond ring and emerald, has undoubtedly lit a fire beneath the trend.
Expect these styles—non-white diamond engagement rings, diamond solitaires with minimal metal and very thin ring shanks, and toi et moi styles—to continue to trend in 2023.
 Related stories will be right here … 
More on Editors