Brent Neale Donates $102K to Everytown for Gun Safety
In the wake of another school shooting, jewelry designer Brent Neale Winston raised money for the nonprofit via an Instagram sale.
New York—Last week, a mass shooter at The Covenant School in Nashville, Tennessee, killed six people, including three children.
It was the 130th mass shooting in the United States in 2023, according to the Gun Violence Archive, 86 days into the year at the time of the shooting. (
The archive
defines a mass shooting as an incident in which at least four victims are shot and either injured or killed.)
As the country battles a gun violence epidemic, news of another mass shooting can seem to fall on deaf, desensitized ears. But jewelry designer Brent Neale Winston hears the crisis loud and clear and did the only thing she could think of that might help.
She took a look through her stock for something she could sell to raise money for
Everytown for Gun Safety
, a nonprofit that advocates for gun control and against gun violence.
Former New York City Mayor Mike Bloomberg co-founded Everytown in 2013 after a merger of Mayors Against Illegal Guns and Moms Demand Action for Gun Sense in America.
Winston had 17 pairs of her 18-karat yellow gold and diamond
"Micro Mushroom"
studs in stock, which retail for $750. They are also available set with emeralds, rubies, and blue sapphires.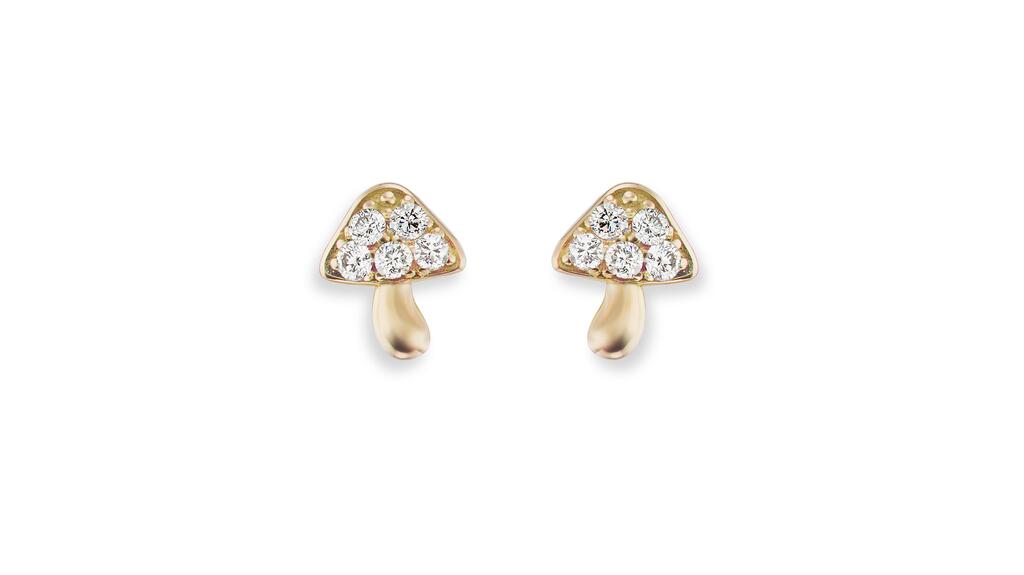 She posted them to her Instagram Stories, and, within 25 minutes, every pair had sold. She actually committed to 26 pairs after losing track of the many messages.
It added up to a $19,500 donation.
When she picked up her phone a little while later, she had received hundreds of messages from people looking to purchase her earrings and donate to the cause.
"It really wasn't planned. I thought it would be the 17 pairs of earrings we had in stock and that would be it. But the outpouring of DMs (direct messages) was insane," Winston said in a statement to National Jeweler.
"I think people felt like I did/do, helpless."
 Related stories will be right here … 
She lamented via Instagram about having to speak to her children—again—about a school shooting and grieved for "more children dying tragic deaths."
Backed by a lot of support from her social network, she decided to do even more to help.
She offered custom orders of her mushroom studs, donating 100 percent of the proceeds up to $100,000.
Within 24 hours, she had reached her goal and then some, donating $102,000 in total to the charity.
Winston sold 272 earrings in total, including 121 pairs and 30 single earrings, to 143 customers.
The designer took to
Instagram
to thank her followers for the support.
The earring sale has been closed, she said, noting her small business isn't set up to handle that level of volume, despite her "small but mighty team."
"To me, it is the amount of people, not the amount of money, that speaks volumes," said Winston.
More on Policies & Issues