Diamond Manufacturing: India's Technology Journey
New supply chain dynamics backed by digitalization, AI, and human capital are changing the economics of the Indian diamond industry.
Surat, India—With 90 percent of the world's diamonds cut and polished in Surat, India is a global hub for diamond manufacturing. 
Traditionally, the diamond industry has followed the trail of low labor costs. 
Once upon a time, New York was a major diamond manufacturing center. Lower wage costs in Europe brought the industry to Belgium, followed by Israel and then India. 
The processing of diamonds was a slow and expensive process. 
Even highly skilled artisans could not avoid waste. The inclusions present in the diamond could not be identified easily, which led to poor quality diamonds.
Cutting and polishing was mostly a manual process. 
Rudimentary tools, such as a knife and a hammer, were used to break the rough. This was an inefficient process, as it would result in the loss of some pieces of the diamond and, thereby, the loss of potential profits.
The emery wheels were hand-operated in those days, which meant the workers would process fewer than three chunks of rough per day.
Laser machines brought a revolutionary change to the diamond manufacturing industry. The diamond processing machines provided all the applications, from planning to polishing. These minimized waste as well as scanned the impurities, which boosted the quality of the diamonds.
SLTL (Sahajanand Laser Technology Ltd.) Group and Surat-based technology company STPL have been  pioneers in bringing laser technology to India. 
In 1992 Arvind Patel, managing director of SLTL Group, set up a factory in Gandhinagar in the state of Gujarat, India, to manufacture laser cutting machines. 
He imported a laser machine from a Swiss manufacturer and re-engineered it to launch an Indian version at less than half the price. 
SLTL Group provides a one-stop solution for diamond processing, starting from planning and marking, to cleaning or sawing, and bruting and polishing. The measurement of the rough diamond is done by an AI-assisted planning process that provides insights regarding the optimal diamond yield to the user. 
About half of the 10,000 diamond processing units in Gujarat using laser cutting machines are based in Surat.
Large Indian diamond manufacturers, such as SRK Exports, Karp Group and Hari Krishna Exports, use sophisticated machines made by Switzerland-based Synova that uses an advanced proprietary Laserjet Micro System (LMJ) technology. 
LMJ is a hybrid method combining a laser with a hair-thin water jet that precisely guides the laser beam by means of total internal reflection at the water/ air interface. 
Synova has set up two micro-machining centers in Surat and Mumbai to better serve their existing customers and to meet growing market demand.
There's also DiaBot, a multipurpose robot from InnovSeed. The robot has "helped us to improve security, efficiency and cost reduction in rough sorting and auto-polishing," said Vipul Sutaria, director of Dharmanandan Diamonds.
At the forefront of India's tech revolution is Surat-based Lexus Group, founded in 1992 by its CEO, Utpal Mistry, and his brothers.     
The company has invented, patented and launched several high-tech diamond machines. At the core of Lexus Group's offerings are machines featuring Artificial Intelligence Supported by Human Intelligence, otherwise known as AISHI, and "phygital" technologies, meaning technologies that bridge the gap between the physical and digital worlds. 
One of the company's most recent patented products is the digital adaptive light scope, or DALS, a powerful microscope that offers reflection-free illumination of the stones under it. 
There is also Cutwise Live, a small desktop device that lets jewelers examine and compare a diamond's optical performance under different lighting conditions.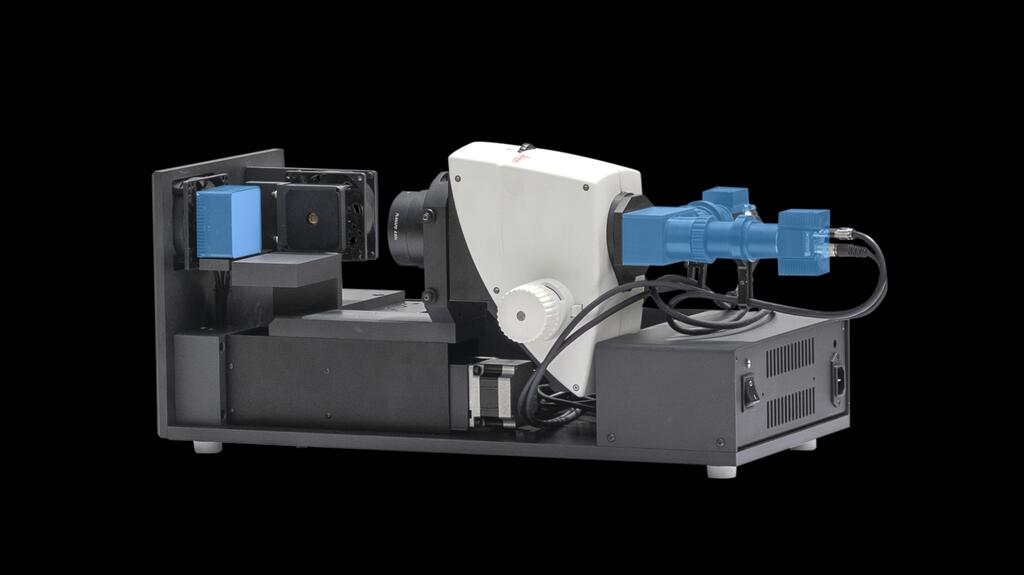 Using DALS, teams from different locations can exchange ideas by sharing microscope images of rough, semi-polished, or polished diamonds in real time without physically having to send the diamonds from place to place. This facilitates quick decision making.
Sales teams also can
shoot videos
to highlight specific features and share them with their team members or online buyers. 
 Speaking at the Dubai Diamond Conference 2022, Bernold Richerzhagen, CEO of Synova, said the processes of cutting, polishing and grading are getting integrated and fully automated. 
Technology has made it possible to produce bigger and better diamonds with the same quality and quantity of rough. And it is now possible to cut and polish diamonds in a single day.
Richerzhagen said Synova's DaVinci Diamond Factory can produce diamonds at the speed of 1 carat per hour of round brilliants as well as fancies and arbitrary shapes. 
It is an automated laser cutting and shaping system for diamonds that offers two key advantages. 
For one, there is no need for manual polishing skills on a larger scale. 
Secondly, by combining several workflows in one machine, production time is substantially reduced. 
In a bid to increase their share of the diamond value chain, African mining countries have placed restrictions on the export of larger diamonds. They are also investing in diamond polishing facilities to export finished gems instead of rough stones. 
That's why proactive Indian manufacturers are setting up factories in Africa. 
Around 20 companies, including some De Beers sightholders, have set up diamond manufacturing facilities in Botswana, a key diamond mining nation. 
The Galahad Compass, a revolutionary product developed by Lexus Group, has given the new diamond cutting centers in Botswana, Namibia, Angola and South Africa a huge boost. 
In layman's terms, Galahad Compass is a "3D digital printer for a diamond," or, to put it another way, a Google Map for diamond polishing where the artisan just aligns two dots—source and destination—to get precise facet angle.
It offers digital assistance so that even novice polishers can exactly produce all 57 facets to obtain a higher yield.
India's diamond manufacturing story has evolved from low cost to high-tech in order to survive and thrive in this highly competitive industry.

This story is one of three included in the special India Diamond Report newsletter. The stories are produced  by an independent editor based in India. 
More on Sourcing
Sourcing
Oct 03, 2023