Longtime Colored Stone Wholesaler Kaiser Habib Dies at 75
He was a man ahead of his time, AGTA said, as Kaiser Gems was one of the first American businesses to set up a cutting facility in Bangkok.
Los Angeles—Longtime colored stone wholesaler Kaiser "Caesar" Abi Habib died peacefully at home on Aug. 24. 
He was 75 years old.
Born in Roumieh, Lebanon, in 1947, Habib spent his childhood surrounded by extended family. He would speak fondly of tending orchards with his grandmother, picking fruit from neighbor's trees, and adventures with his siblings and cousins, an obituary from his family said.  
A cousin who lived in Brazil and was a wholesaler and gem cutter introduced him to the gemstone business in the late 1970s, according to a story that appeared in
AGTA's ePrism
in 2018.
In 1978, Habib decided to start his own business, opening Kaiser Gems in New York before relocating it to Los Angeles in 1980, the article states. 
His two brothers joined him in the business, Antoine at the Los Angeles office, while Toufic opened an office in Beirut. 
In sharing the news of his death in its newsletter, AGTA called Habib a man ahead of his time, embracing a mine-to-market strategy and transparency from the start of his business. 
His company started solely as a stone wholesaler, and Habib loved to travel the world to buy and sell inventory.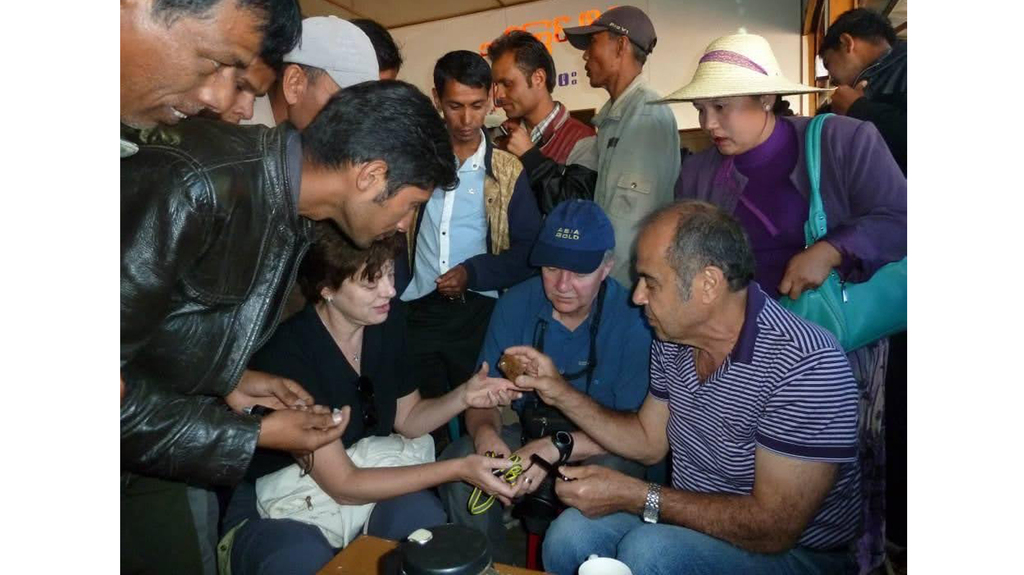 Habib eventually saw a need for calibrated gemstones in the U.S. market that was only being met by German cutters, so he jumped at the chance to be a source of the goods. In the early 1980s, he opened a cutting factory in Bangkok, making his company one of the first American businesses to do so, and enlisted his cousin Tony to help run it. 
As interest in fancy cuts emerged in the 1990s, the company was able to take advantage of the trend with its Bangkok facility. 
The business grew beyond its initial mission of providing calibrated gemstones to the American market to offering high-quality colored gemstones and specialty cuts to the wholesale trade around the world. 
AGTA said Kaiser Gems was a family business that embodied education, compassion, and empowerment.
Habib was known for his love of life and meeting people and making friends wherever he went. His family said he was always the first on the dance floor. 
A founding member of AGTA and a longtime member of the International Colored Gemstone Association, Habib retired from the business in 2018 to spend more time with family, travel, and work in his garden. 
He is survived by his life partner, Holly; two daughters, Giselle and Noelle; brothers Antoine and Toufic; and many other family members and friends.
More on Sourcing