Piece of the Week: Zahn-Z Jewelry's 'Gem Pop' Ring
A lab-grown ruby makes the perfect nostalgic treat.
Between navigating a difficult economy, tumultuous politics, record inflation, and a global pandemic in their early adult years, it's no wonder millennials and Gen-Zers are obsessed with nostalgic trends that remind them of a seemingly simpler era.
Few items evoke childhood fun and simplicity like the Ring Pop, the lollipop-like treat invented in 1980 that you can wear and eat, its candy resembling a delicious, juicy gem.
Hiba Rami Husayni, the designer behind Zahn-Z Jewelry, has created a piece of fine jewelry that manages to closely resemble the candy, looking literally good enough to eat.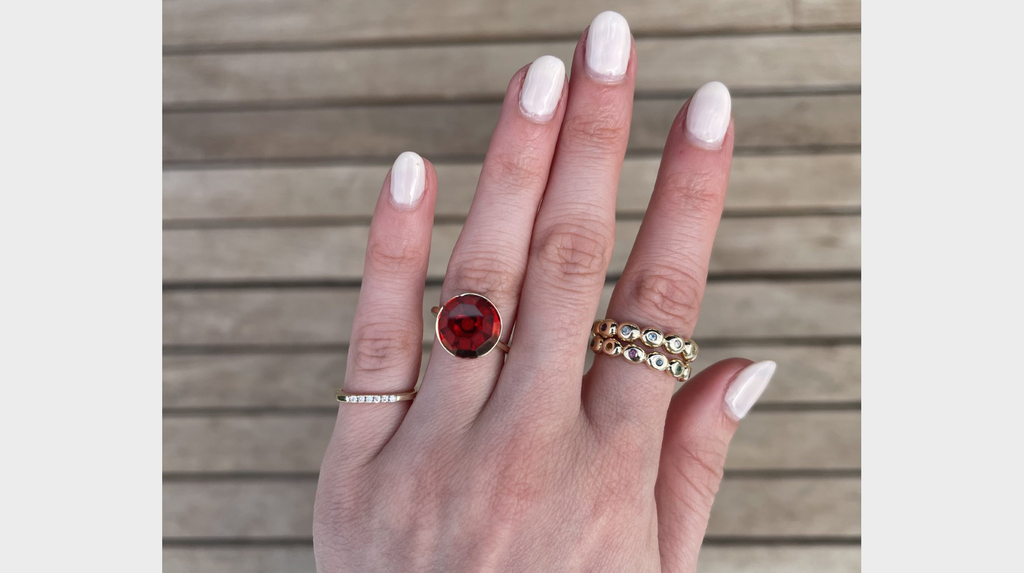 The "Gem Pop" doesn't break the bank thanks to the use of a lab-grown gemstone. The finished design is simple, but the process to develop it wasn't.
Rami Husayni spent more than 50 hours perfecting the shape and proportions to make it completely identifiable as the beloved childhood candy. 
She said, "Human feelings change over time and the way one feels about this ring will change, too. Yesterday it was a yummy, colorful candy; today it's a beautiful childhood memory."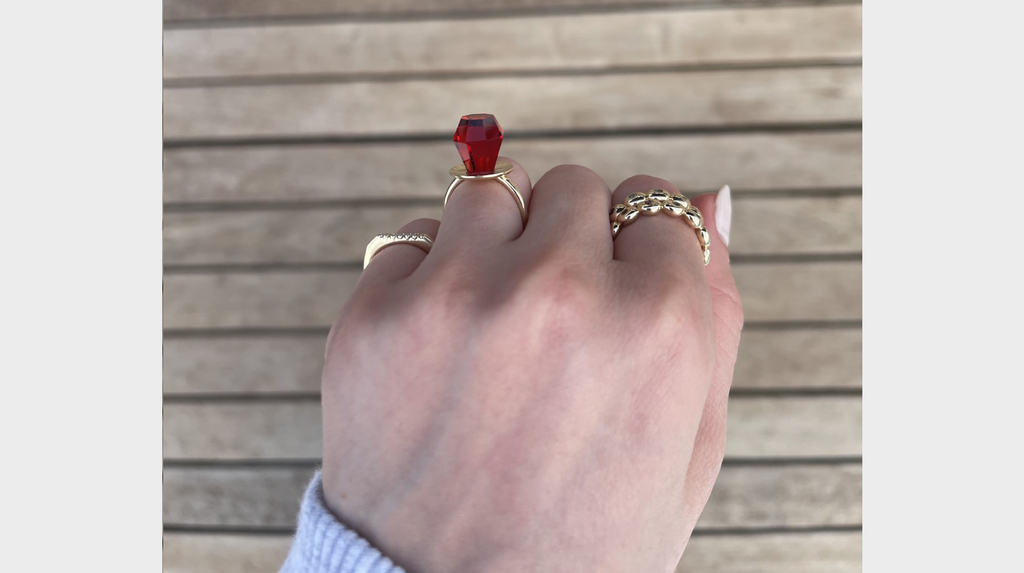 Set in 14-karat gold, Zahn-Z Jewelry offers several different "flavors" so customers can match their favorite candy.
This "Piece of the Week" features a lab-grown ruby, but the Gem Pop is also available with other lab-grown gems like peridot, amethyst, citrine, and sapphire.
Priced at $1,000, the Gem Pop rings are
available online
.
Editor's note, 8/3/2022: Due to difficulties on the designer
's
end, the Gem Pop ring is currently unavailable for distribution.
 Related stories will be right here …
More on Trends