The American Mined™ Collection: Ethical Sourcing That Matters
Rio Grande provides a pathway to responsibly sourced gemstones.
Brought To You By Rio Grande

For a growing number of consumers, ethical sourcing matters—and the jewelry industry is no exception. More and more customers are making conscious decisions that reach beyond aesthetics and into the very origins of the products they buy. When shopping for jewelry price and quality are always factors but more and more customers want to know how their gemstones were mined. 


This is where the American Mined™ Collection comes in. The selection of faceted gemstones, cabochons and beads is curated for jewelers in an intentional, documented collection. Exclusive to Rio Grande, American Mined gemstones are ethically sourced in the United States and are popping up in designer collections everywhere.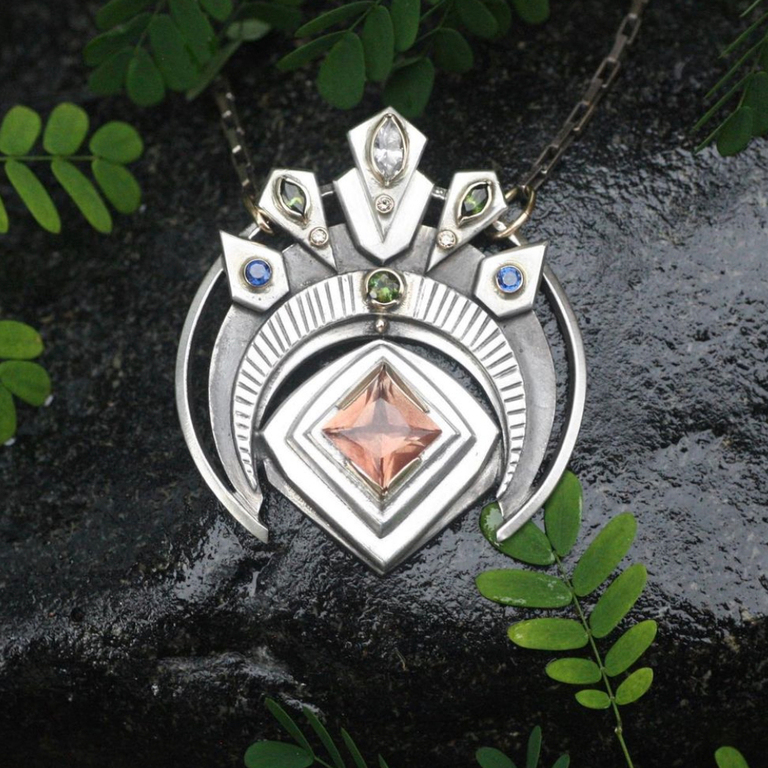 For instance,
Halcyon Jewelry
, timeless jewelry made with love and intention, features the American Mined™ Montana Sapphire™ in this exquisite white gold multi-stone engagement ring. Along with ethically sourced gemstones, Hannah Sindor, owner of Halcyon Jewelry, sources recycled metals and plastic-free packaging. 
At the studios of
Lindsey Scott Ernst
, who tries to keep her footprint as small as possible by sourcing much of her material and gemstones from North America, you'll find pieces like this stunning multi-stone pendant adorned with an American Mined™ Oregon Schiller Sunstone™. The LSE Studio is focused on the future and uses 100% recycled precious metals as well as certified conflict-free diamonds.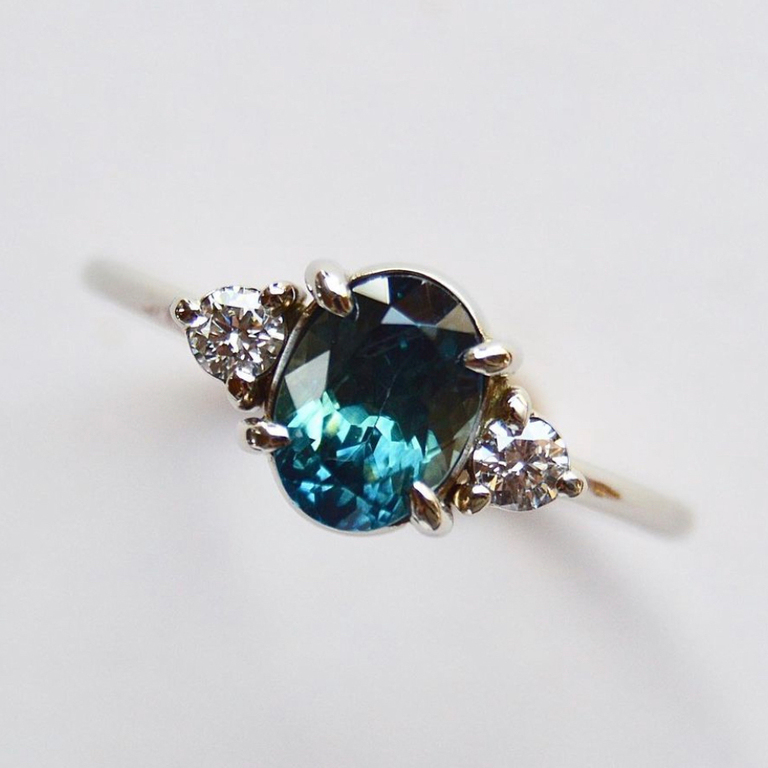 You'll also find Mariele Ivy, owner and artist behind
Young in the Mountains
, whose education into the environmental effects of mining taught her to be responsible for every step of the supply chain while keeping company ethics in the forefront of her business model. Here she shows off her gorgeous 14k gold stacking bands featuring American Mined™ Montana Sapphire™.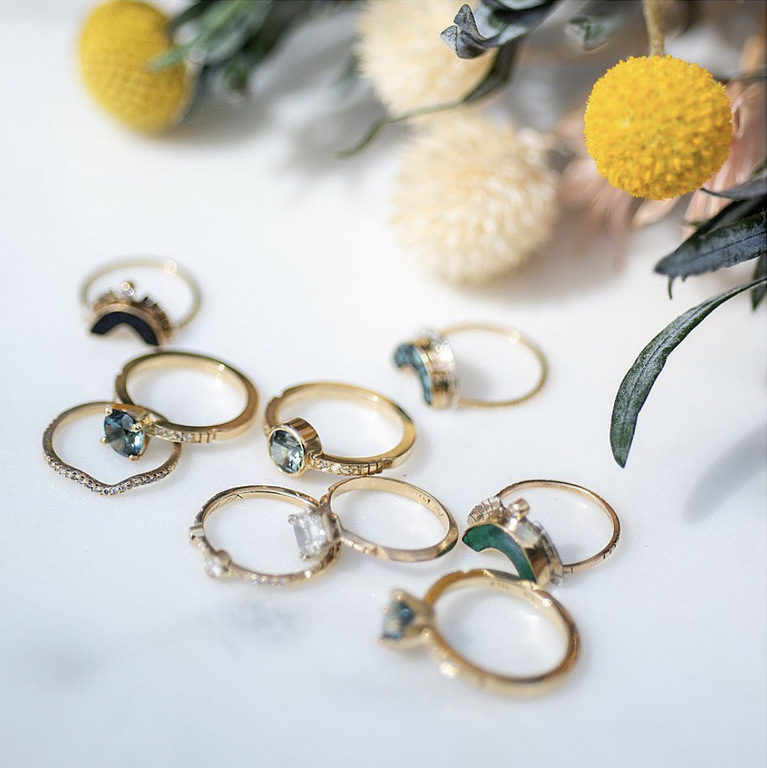 If current trends are foretelling, multi-stone designs are on the rise. And like Halcyon Jewelry, Lindsey Scott Ernst, and Young in the Mountains studios already know, social responsibility is becoming an important aspect of consumer purchasing. Rio Grande Jewelry Supply provides a pathway to find these responsibly sourced gemstones in the American Mined™ Collection, a brand jewelers can trust.
More on Sourcing
Sourcing
Jan 12, 2023